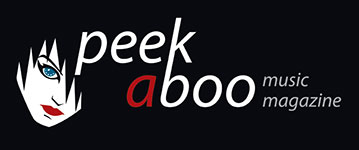 like this cd / digital review
---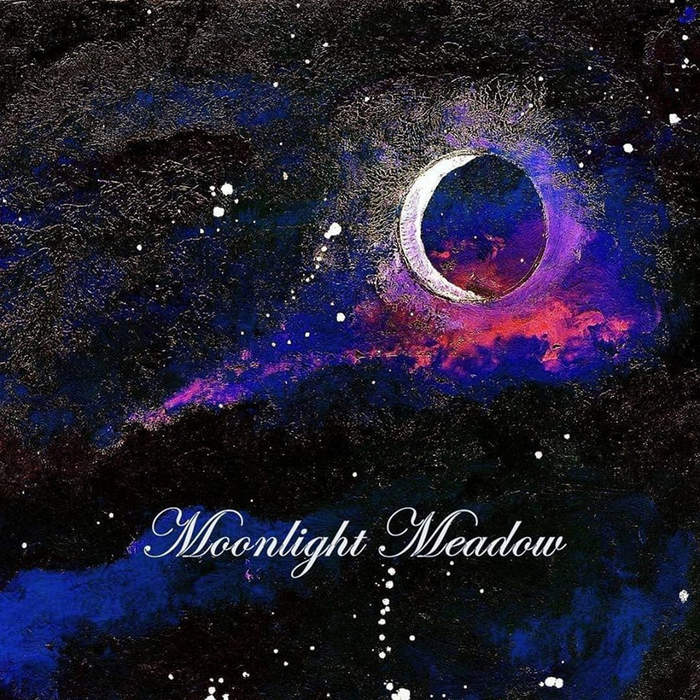 MOONLIGHT MEADOW
Moonlight Meadow
Music
•
CD / Digital
Cold Wave
•
Post Punk
[89/100]

Wave Records
14/10/2019, Jurgen BRAECKEVELT
---
You can get goosebumps from cold weather. From emotions. From scare. But also from adoration, and that's what happened when I listened to the debut album of the Polish band Moonlight Meadow, which was founded in 2015. The band is composed of Maciej Miroński (guitar, vocals), Jakub Kozłowski (bass) and Damian Stec (drums). Moonlight Meadow signed with Wave Records in early summer 2019. Masterful dark coldwave with a touch of postpunk.
"Old wine in new barrels?" you might think. Why not. And why could it not be? And what makes it stick to your ribs? Well: it's dark, painfully slow, mysterious and it creates an atmosphere that reminds me of the good old days (as if they were over? not!). Let this be the beginning of much more, please!?
This is absolutely great coldwave. The opening song Temptation has a lovely bass line and sophisticated guitar parts. The vocals are definitely a great added value. The voice is neither grand nor superior nor majestic. What then: the perfect match to enhance their nice music. It is wine with a very nice long aftertaste. Not old but new wine...
The songs sound similar, but some of them excel in depth... Like Empty Waters which has a very hypnotic effect and a mysterious atmosphere. Distant Memories is likewise an onyx that sparkles and shines. And it has the same effect as the gem itself: grounding...because you are close to the place where you will disappear to once again: 1.6 meters underground between 6 boards.
City Of Nights sounds a bit more poppy, but with a very dark focus. The same goes for the titlesong Moonlight Meadow, which sounds a bit more streamlined but still fascinates.
Dance invites you to shuffle on a dark foggy dancefloor, where you want to stay forever, even if your body and mind are not working properly anymore. Whatever... You can grab those four minutes away from reality.
Whatever, this debut is one to charish. The threesome has listened closely to the greats in this genre and has chosen to take the right elements and do their thing. In order to deliver such a great, musically strong debut you do need to know what you are doing. 11 Great songs, a few real stars, but in total more that strong.
Jurgen BRAECKEVELT
14/10/2019
---
Kippenvel kan je krijgen van de koude. Van de emoties. Van het schrikken. Van adoratie ook, en dat is wat gebeurde bij het beluisteren van de debuutplaat van de Poolse band Moonlight Meadow, die in 2015 werd opgericht. Maciej Miroński hanteert de gitaar en verzorgt de zang, Jakub Kozłowski op bass en Damian Stec op drums. Op Wave Records verscheen begin zomer 2019 Moonlight Meadow. Magistraal donkere coldwave met een toets van postpunk.
"Oude wijn in nieuwe vaten?", denk je misschien. Dat kan. En waarom zou dat niet mogen? En wat maakt dan dat deze zo aan de ribben blijft kleven? Wel: omdat het donker is, tergend traag, mysterieus, een sfeer creëert die doet mijmeren over the good old days (alsof die over zouden zijn? Not!). Laat dit het begin zijn van veel méér, please!?
Dit is echt geweldige coldwave. Het openingsnummer Temptation laat zich meevoeren op een zalige bass en verfijnd aandoend gitaarspel. Het vocale geeft zeker een geweldige meerwaarde. De stem is niet groots of superieur noch magistraal. Wat dan wel: de perfecte match om het fijne muzikale te versterken. Dit is wijn met een heel fijne, lang in de mond blijvende afdronk. Met andere woorden: een aantal klassen hoger dan doorsnee. En dan nog geen oude, maar niéuwe wijn…
De nummers zijn gelijkend, maar een aantal blinken voor mij persoonlijk echt wel uit in diepte.. Zoals Empty Waters, welk een heel hypnotiserend effect heeft. Een heel mysterieuze sfeer hangt in wolken nevel rond deze song. Distant Memories is evenzeer een gitzwarte onyx die schittert en schijnt. Én dan nog dezelfde werking heeft als de edelsteen zelf: aarden.. want je bent heel dichtbij die plaats waar je ooit terug in zult verdwijnen: 1.6 meter onder de grond tussen 6 planken.
City Of Nights is dan iets meer poppy klinkend, maar met een heel donkere zoom dan wel. Zo ook de titelsong Moonlight Meadow. Het klinkt wat meer gestroomlijnd, maar wat dan nog. Het blijft boeien.
Zalige verwijlen is het ook bij Dance. Het nodigt ook uit tot schuifelend voortschrijden over een in mist versierde donkere dansvloer. Waar je eindeloos wil toeven, ook al zijn lichaam en geest niet meer zo scherp. Whatever… Deze vier minuten weg van de realiteit mogen er zijn.
Hoe dan ook, dit debuut is er één om de vingers bij af te likken. Het drietal heeft goed geluisterd naar de groten in het genre en koos ervoor om er de juiste elementen uit te pikken en er hun ding mee te doen. Als je er in slaagt een meeslepend, muzikaal sterk debuut als dit af te leveren, dan moet je wel weten waar je mee bezig bent. 11 goede songs, een paar echte uitschieters, maar in zijn geheel meer dan sterk.
Jurgen BRAECKEVELT
14/10/2019
---