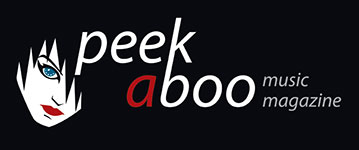 like this cd / vinyl / digital review
---
THE DEVIL & THE UNIVERSE
Endgame 69:
Music
•
CD / Vinyl / Digital
Ambient
•
Cold Wave
•
Darkwave
[100/100]

Aufnahme + Wiedergabe
09/08/2019, Ash MCAULIFFE
---
Ever been asked about time travel and which era of mankind you would love to visit and experience? I have always said the late 1960's. The height of Flower Power and the Hippie Movement. The era of Free Love and the blossoming of new-age belief systems. A time where magic seemed to literally be in the air. The dawning of the Age of Aquarius with love and peace for all.
And then 1969 happened. A brutal crashing back down to Earth and the realisation that humans still (and always will) harbour dark thoughts and perpetrate dark actions.
Yet the Swinging Sixties was a time of open experimentation especially when it comes to four of my favourite things in the world - Occultism. Mysticism. Magick. Music. Combined they create the perfect unholy alliance and with an added dose of true historical event, you will have me hook, line and sinker.
Hence why The Devil & The Universe are quite possibly the most unique band in the world today. With their unique blending of electronics, tribal beats and a multitude of world instruments the band have crafted a sound that can only be described as theirs.
Founded by Ashley Dayour and David Pfister, the band have made manifest the etheric qualities of many different subjects ranging from Hindu deities to Satanic practices. They even recorded an entire album (Benedicere) dedicated to the Cult of the Virgin Mary! Concepts abound.
":Endgame 69:" is their newest recording and has a particular penchant for all the Sixties staples mentioned above but also with cultural zeitgeists of the time including The Manson Family killings and a fascination with Anton LaVey's Church of Satan. You would be forgiven for believing it was going to be an album chockful of black doom and gloom. It's not. It is, however, a true phantasmagoria. Even in the dark parts, everything is orchestrated to bring about a richness of melody which sounds uniquely beautiful and lush to the ear compared to a lot of music in this Darkwave field.
"Altamond Apocalypse" and "Satanic (Don't) Panic" are dancefloor worthy, earworm tracks destined to become true classics for the band and will find many a listener up on their feet throwing some shapes. The basslines and synth riffs on both tracks make them easily the most accessible on the record and in the bands llustrious career.
"Kali's Tongue" is also mightily deserving of a mention here as it highlights the band's brilliance with string arrangements and fusing these with electronics, a vocal to make anyone feel like they're actually taking an active participation in a Hindu devotional and a fuzzy guitar that gives the track an almost threatening edge.
"Endgame 69" is an almost religious experience. One feels as though they are in direct communion with the spiritual realms. I will finish with a quote by Aleister Crowley, the master Therion himself, which sums up exactly the majesty and ethos of this record – "So sweet is this song that no one could resist it. For in it is all the passionate ache for the moonlight, and the great hunger of the sea, and the terror of desolate places, —all things that lure men to the unattainable."
The Devil & The Universe have made an irresistible record that paints its picture using a broad captured spectrum of feeling and emotion and have ultimately made said "unattainable" attainable.
The Devil & The Universe will perform on December 13/14th @ BIMFEST @ De Casino, St-Niklaas, B
Ash MCAULIFFE
09/08/2019
---