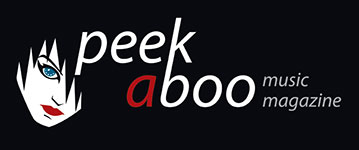 like this cd review
---
THE DEVIL & THE UNIVERSE
Evoking eternity ep
Music
•
CD
Dark Ambient
•
Soundtrack
•
Unclassifiable
[85/100]

Self-released
09/05/2013, Filip VAN MUYLEM
---
This is the newest side-project of Ashley Dayour (Whispers in the Shadow) with the help of David Pfister. The first thing I can already say is that it sounds similar to their last CD, but without the vocals. Although it ventures from time to time in a completely different direction. So this is for the fans of 'music', simply music, not words: yes you read it good.
'Parvati's Lament' could be the intro of the last Whispers in the Shadow CD or even of the newest Dead Can Dance (if you forget about the guitar). I love the Arabic, floating sound. 'Belief manipulation' has a cold wave, or even minimal wave, sound. I sounds scary, not something you'd to play during wintertime when you are all alone in a big and silent house. 'It is our will' has a nice beat and can even be spun at a cold wave party, turning it into a possible dancefloor filler if it gets a good remix. It's is defnitly the most happy song on this ep. 'Continuum' resembles In Slaughter Natives soundwise. The same haunting sound consisting out of a piano, swelling horns, synth, and a Squeaking dour, among others. 'The great God Pan' heads a bit in the same direction, until we hear Ashley's typical guitar sound. It's just a bit strange not to hear his voice on this one. In stead there is a distant female voice, evoking the great God Pan. The drums give the track a more martial feel, while the electronics are responsible for making it dark and scary. I think I can hear some martyred voices in the back, really something scary.
Then, there is side two: 'Evoking eternity' has a nice bass, scary synths and noises. It's clear that some kind of devil is getting evoked to haunt us for eternity! As an extra we get two nice remixes: 'It is our will (in Death it ends Remix) & Parvati's Lament (Mater Suspiria vision Remix).
Ashley surpised us with yet another -unexpected- new project. I'm pretty sure it will find - yet again - a large audience!
The limited Tape version of the EP was sold out in a matter of hours though.. but there is always the digital download version.
w:http://aufnahmeundwiedergabe.bandcamp.com/album/evoking-eternity
https://www.facebook.com/pages/THE-DEVIL-THE-UNIVERSE/263173060403036?fref=ts
Some additional good news: the debut album will be released in early autumn, via a Berlin based label Aufnahme + Wiedergabe, on Vinyl and Ditigal Download
Filip VAN MUYLEM
09/05/2013
---