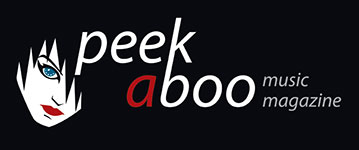 like this cd review
---
MIKE OLDFIELD
The 1984 Suite
Music
•
CD
Electronics
•
Neoclassical
•
Pop
•
Soundtrack
[70/100]

Universal Music
10/12/2016, Didier BECU
---
Released as a companion to the newly-remastered and expanded edition of Discovery, The 1984 Suite is essentially a medley of several tracks taken from Oldfield's two albums released that year including the soundtrack to The Killing Fields. Compiled, enhanced and sequenced by Oldfield himself rather than just 'remixed', its concept is in essence an excuse to give the artist free reign.
The familiar To France kicks things off with Maggie Reilly's folksy vocals supporting the sort of song that Heart or Fleetwood Mac might have tackled during their hippier stages - quite how it didn't repeat the success of Moonlight Shadow is anyone's guess. There follows a few instrumentals - The Lake from Discovery is not one of Oldfield's most endearing epics, instead sounding like Jethro Tull meets Marillion en route to a Dream Theater concert, while the two extracts from The Killing Fields, including the pretty Etude, work better together.
Previously unreleased pieces include the celtic-inspired The Royal Mile, adapted from the b-side Afghan and now featuring Oldfield's trademark bagpipe-style squeal to full effect, and Poison Arrows revisited as Zombies, a sort of Halloween-inspired rock romp with Stephen Hawking-style vocals. The suite ends with the title track to Discovery. I'm not convinced this brings anything to the party but it's interesting to hear tracks getting re-ordered by the artist. The sleeve is superb, by the way.
As for its parent album, Discovery is a typical mid-to-late '80s Oldfield album with one noticeable difference - the usual lengthy instrumental gets repositioned here in order to close the album rather than start it. Maggie Reilly's sweet crystal-clear voice brought a certain amount of warmth to the songs, in particular the To France soundalike Talk About Your Life and the pleasant Crystal Gazing. The remainder of the album is fairly predictable, save for Tricks of the Light which benefits from Barry Palmer's husky vocal strains but it's no Crime Of Passion
Ultimately though, Discovery heralded the end of Mike Oldfield's continuous Top 10 chart presence in the UK and the beginning of a run of overblown long-players best forgotten. Mind you, if you include The Killing Fields, Mike Oldfield recorded ten decent albums on the bounce from Tubular Bells onwards, no mean feat.
Extras on the double CD include various b-sides such as the percussive pre-Amarok Bones, the extended version of To France and that 1984 Suite in full.
Also reissued is The Killing Fields, the soundtrack to the chilling film of the same name and Oldfield's only committal to cinematic endeavours to date. Written using a Fairlight and orchestrated by David Bedford, there are a few iconic pieces that marry up with the on-screen action, in particular the Chinook-mimicking Evacuation, the pretty Etude and the mournful Pran's Theme variants.
This review also appeared on Flipside Reviews
Didier BECU
10/12/2016
---