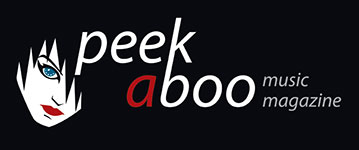 like this cd review
---
GIRLSCHOOL
Nightmare At Maple Cross
Music
•
CD
Heavy Metal
•
Rock n' Roll
[76/100]

Cherry Red Records
10/12/2016, Didier BECU
---
There is certainly more refined music than Girlschool, however,t he British female metal band is incredibly cool. Sometimes you have the imression that the act is only a gimmick, nonetheless, the band released twelve albums.
The lineup of Girlschool changed constantly for different reasons, it was a matter of come and go. With the last album Running Wild from 1985, Girlschool took a lot of risk. It was the first Girlschool release on a major (Mercury Records), and although they are very British, Running Wild was only released in the US. A wrong choice, as the album flopped completely.
It was necessary to find the way back to the British public with the next release, even if the band had turned its back on it.
The band was signed to GWR, the label of Motörhead, and Vic Maile, who was known for his work with Hawkwind and Guns' n Roses,was hired as producer. Although the album flopped, Nightmare At Maple Cross (1986) - now for the first time on CD via Cherry Red Records - is still a sublime rock 'n' roll record. Girlschool is often classified as heavy metal, in fact it's (although this is more than enough) pure rock 'n' roll.
On the sixth album, the four girls made a mixture of deliciously glam rock (the cover of Tiger Feet by Mud is a nice example) and sing-along rock 'n roll. The tracks are well composed and they all have an extremely nice chorus. Before you realize it, you're singing the catchy songs. Back For More is delicious hand-made rock for the radio.
Nightmare At Maple Cross (as joke, because the studio where the album was recorded is located at Maple Cross) deserves your attention, at least if you like honest (sexy) rock.
Didier BECU
10/12/2016
---
Er bestaat zonder twijfel meer verfijnde muziek dan die van Girlschool, toch blijft deze Britse metalband, die louter uit vrouwen bestaat, ontzettend cool. Soms heb je door de vele personeelswissels wel eens het idee dat de act niet meer dan een gimmick is, desalniettemin brachten GVIrlschool twaalf platen uit.

De line-up van Girlschool wisselde voortdurend, om diverse reden was het een kwestie van komen en gaan. Met de vorige plaat, Running Wild uit 1985, nam men echter zeer veel risico. Het was de eerste release die op een major verscheen (Mercury Records), en ofschoon Girlschool een oer-Britse band is, werd Running Wild alleen maar in de VS uitgebracht. Een foute: de plaat flopte compleet.

Met de volgende release moest dusopnieuw de weg worden gevonden naar het Britse publiek dat men eerderr de rug had toegekeerd.
De band kreeg een contract op GWR waarop ook Motörhead zat, en als producer werd Vic Maile aangetrokken die bekend was voor zijn werk met Hawkwind en Guns 'n Roses. De in 1986 uitgebrachte plaat flopte weliswaar ook, toch kan je er niet om heen dat Nightmare At Maple Cross (nu voor het eerst op cd via Cherry Red Records) een sublieme rock 'n roll-plaat is. Het is een bewust gekozen term. Men stopt gemakelijkshalve Girlschool onder de noemer heavy metal, toch is het niet meer (ofschoon dat meer dan genoeg is) dan pure rock 'n roll.

De vier meiden brengen op hun zesde album een mix van heerlijke glamrock (de cover van Tiger Feet van Mud is daar een mooi voorbeeld van) en meezingbare rock 'n roll zonder moeilijkdoenerij. De tracks zitten lekker in elkaar, hebben allemaal een uiterst leuk refrein en voor je het beseft zit je de hitgevoelige liedjes mee te brullen (Back For More is gewoon heerlijke kant-en-klare radiorock).

Nightmare At Maple Cross (gewoon een grapje omdat de studio waarin het album is opgenomen zich in Maple Cross bevindt) verdient dan ook je aandacht als je van eerlijke (sexy) rock houdt.
Didier BECU
10/12/2016
---