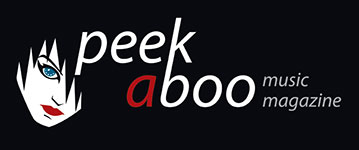 like this article review
---
JACQUES SAPH (VIRGIN IN VEIL)
Ten albums that changed my life
Article
10/12/2016, Wim GUILLEMYN
---
Jacques Saph plays bass and he is the vocalist of Virgin In Veil. Peek-A-Boo asked him to quote the ten albums that changed his life...
1. SEX PISTOLS - Never Mind the Bollocks
The first alternative stuff I heard was Iron Maiden when I was 13, but the Pistols were the first real musical shock for me. It was simple, catchy, provocative. It was a spit in the face of those punks who listened to trendy crap like Offspring or Green Day back in '96. When I heard that album, I knew I wanted to be a musician.
2. THE CURE - Bloodflowers
I got this one like a week before its official release. The Virgin Megastore on Champs Elysées (Paris) had some Japanese imports and I was lucky enough to get one. The f***ing CD stayed in my player for 6 months. I discovered The Cure two years prior, and this album was melancholic, powerful and highly emotional. Still nowadays, it's one of my favorite records by The Cure and the one that makes me instantly remember the year 2000.
3. CINEMA STRANGE - Cinema Strange
I discovered that band in 2001, before it went all hype and artsy. I was hooked from the start: it was the perfect mix of goth and punk, with those spooky ambiances and fast beats. The use of synthetiser on that album had an enormous impact on my songwriting. A few months after getting that album, I created Sleeping Children, a death rock band which is highly influenced by Cinema Strange.
4. CHRISTIAN DEATH - Only Theatre of Pain
You know what? I hated that shit the first time I heard it. A friend made me listen and I was like: what the f**k, those guitars sounds so weird. But after a few listens, I fell in love with that record and ended up learning every song by ear on guitar, bass and synth. Over 15 years later I still listen to it almost every week.
5. RUDIMENTARY PENI - Farce
I've known Peni since a while, but after years without hearing it, I rediscovered it in 2011. It was a pretty hard time in my life, struggling with depression, paranoia and negative influences in my life. This EP was a key element to my recovery, and also infuenced me greatly for writing songs, first with Secular Plague (which was created early 2012) and then with Virgin in Veil.
6. ATHAMAY - The Pleasures of Sin
The song Eternal Torture was a smash hit in Paris goth parties during the early 2000's, and that's where I discovered that band. I grabbed the album from someone, and enjoyed that hypnotic voice, those haunting synths, and of course those perverse ambiances and lyrics.
7. THE SMITHS - The Queen is Dead
Johnny Marr is such an amazing guitar player. No bullshit solos and stuff, just relevant, highly emotional playing that fits so well with Morrissey's voice. There's a Light That Never Goes Out is wonderful, probably the most beautiful love song ever written.
8. BAUHAUS - Burning From the Inside
It's hard to pick a Bauhaus album because I love them all, but Burning From the Inside is probably the one I've listened to the most. Of course I like She's in Parties, but my personal favorites of the album are Antonin Artaud, Slice of Life and Burning From the Inside.
9. CRASS - The Feeding of the 5000
I love Sex Pistols for the shock value and rebellion, but to me, Crass is the ultimate punk band. The DIY approach has influenced countless bands, including all of mine. And those lyrics, incisive and intelligent, provocative but peaceful. This album is to me a masterpiece of alternative music.
10. MASQUERADE - Blood is the New Black
Well, it feels very well to list this album since I play in the band (although not on that record), but without that record, I wouldn't have moved to Finland and created Virgin in Veil... someone made me discover this band on Facebook, I loved the stuff and got in touch to see if we could play a gig or two together. I started chatting with the vocalist and yeah, what was meant to happen happened.
Wim GUILLEMYN
10/12/2016
---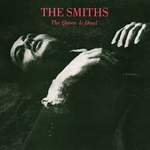 ---