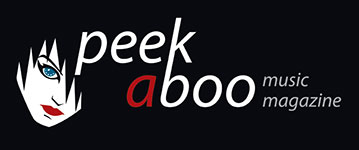 like this cd review
---
ROBERTO ATTANASIO
Another Past
Music
•
CD
Neoclassical
[85/100]

1631 Recordings
10/12/2016, William LIÉNARD
---
The Italian pianist Roberto Attanasio has sent us a download with the tracks of his debut album Another Past, released on the Swedish 1631 Records, the prestigious label on which the recent album of Bruno Sanfilippo (The Poet) appeared last April.
Attanasio belongs to a new generation of neo-classical and minimalist composers that has released piano music of its dowdy image and has put it in a contemporary context to attract the young 21st century generation. Let us be honest: Liszt and Chopin have written beautiful piano music, but their albums are mainly bought by a public of unadulterated classical music lovers and lovers of romantic classical tunes. For a long time the piano is popular in pop and rock music (from Joni Mitchell and Carole King to John Lennon and Randy Newman). In the classical genre, it took much longer to give the instrument its rightful place (again). Pianists like Wim Mertens and Ludovico Einaudi are among the pioneers who initiated the breakthrough.
The piano music of contemporary musicians is often referred to as neo-classical or even new age because their approach differs from the classical composition methods, and it does not matter whether they have or haven't enjoyed a classical education (Einaudi studied with Luciano Berio in the eighties, yet he is sometimes portrayed as a new age pianist). Fans often forget that contemporary classical music - like all music - should be a reflection of the society in which it is composed and performed. Bach, Beethoven and Mozart will not lose importance and value because contemporary classical music deviates from their principles and methods. They were the avant-garde of their time, why not grant the same privilege to the young generation of classical musicians without old-fashioned prejudices?
Years ago, I had a very old piano in my garage, says Roberto Attanasio in the press release, and with it I composed an album of ten tracks. I love the sound of old pianos. I put a microphone near the keyboard and another near the felt dampers with the objective to preserve the mechanical sound of the instrument. The result is an album with ten simple and melodious piano compositions in which the vibration of the strings and the sound of the piano keys haven't been eliminated, but are given an important place in the atmosphere and the timbre, created by the pianist. You feel the nostalgia, the sadness and the melancholy in the opening track Tiny Dancer, followed by the slightly darker Shade. An Innocent Obsession is an equally simple and minimalist composition in which the fast and gentle piano music sounds like the trampling of porcelain toy horses. The piano creates a wonderful canvas of light and dark, on which the inner eye recognizes a thousand shapes and colours without a sense of overkill or excessive sentimentality.
Deep piano tones take the lead in Leave. Someone's gone and time is stretched, which is reflected in the repeated piano chords. Short high tones are suggesting hope, but the decision is final and there is room for sadness and reflection. After rain comes sunshine, and that goes for the rest of life. A man must rise again and continue, and that happens in Brave, in which the piano begins hesitantly and then sounds more confident, cautious and wary, but at least there is a new beginning.
Squeaks and creaks support a simple and dark chord progression in Wolf, that has an imperfect but amazing sound with a euphoric mood, while Useless Absence sounds cheerful and more emphatic as a result of a playful note pattern, recoiling and then building up, like sunlight piercing through gray clouds. Very nice. Forgotten Children sounds like a tribute to all those forgotten souls, those who no longer count. Roberto Attanasio writes a small symphony just for them, with high and emphatic piano sounds, a melody as a rhyme to place them in the bright light for just a second, one by one.
Lullaby of Ghost has the pace of a slow waltz with a long line of short and high notes, while S.A.D. gets a staccato rhythm with a pause after each note: emphatic, repetitive and intermittent, with a dark tone at the end.
Ten fragile and beautiful tracks for a cloudy day that needs color. The moans and creaking of the old piano are like the mistakes of life itself. Another Past is an album for a weary day when you need time for yourself.
Tracklist:
1 Tiny Dancer
2 Shade
3 An Innocent Obsession
4 Brave
5 Leave
6 Wolf
7 Useless Absence
8 Forgotten Children
9 Lullaby of Ghost
10 S.A.D.
William LIÉNARD
10/12/2016
---
Van de Italiaanse pianist Roberto Attanasio ontvingen we een download met alle tracks uit z'n debuutalbum Another Past dat eerder dit jaar op 1631 Records is uitgebracht, het prestigieuze label waarop eerder het recente album van Bruno Sanfilippo (The Poet) verscheen.
Attanasio behoort toe een nieuwe lichting neoklassieke en minimalistische componisten die de pianomuziek van z'n oubollige imago afhelpt en ze in een eigentijds kleedje stopt die de aandacht trekt van de jonge 21ste-eeuwse generatie, want zeg nu zelf: Liszt en Chopin hebben prachtige pianomuziek geschreven, maar hun albums worden vooral gekocht door een doorgewinterd publiek van onvervalste klassiekemuziekliefhebbers en liefhebbers van romantische klassieke deuntjes. In de pop- en rockmuziek heeft de piano al decennialang een plaatsje veroverd (van Joni Mitchell en Carole King tot John Lennon en Randy Newman). In het klassieke genre was het wachten op artiesten zoals bv. Wim Mertens en Ludovico Einaudi vooraleer pianomuziek weer op de aandacht kon rekenen van een jong publiek.
Het pianospel van jonge hedendaagse muzikanten wordt vaak als neoklassiek aangeduid of zelfs als new age, want ik hun aanpak is vaak nog maar weinig te herkennen van de klassieke componeermethodes, waarbij het geen rol speelt of ze al of niet een klassieke opleiding hebben genoten (Einaudi volgde in de jaren tachtig een opleiding bij Luciano Berio, toch wordt hij soms nog als een newagepianist afgeschilderd). Men vergeet vaak dat eigentijdse klassieke muziek net zoals alle andere muziek een afspiegeling behoort te zijn van de maatschappij waarin ze wordt gecomponeerd en uitgevoerd. Bach, Beethoven en Mozart verliezen niet aan belang en waarde omdat hedendaagse klassieke muziek afwijkt van hun principes en methoden. Zij waren de avant-gardisten van hun tijd, laat de jonge generatie van de 21ste-eeuw hetzelfde voorrecht genieten zonder vooroordelen of ouderwetse waardeoordelen.
Jaren geleden stootte ik op een oude piano in mijn garage, schrijft Roberto Atanassio in het persbericht, ik installeerde een microfoon naast het keyboard en een andere in de buurt van de viltdempers om het mechanische geluid zo goed mogelijk te registreren. Het resultaat is een album met tien eenvoudige en welluidende pianocomposities waarin het trillen van de snaren en het indrukken van de toetsen niet tot elke prijs wordt weggewerkt, maar eerder een belangrijke plaats krijgt in de sfeer en het timbre dat de pianist wil oproepen. Je voelt de nostalgie, de weemoed en de melancholie in openingstrack Tiny Dancer, die een bijna naadloos vervolg krijgt in het iets donkerdere Shade. An Innocent Obsession is een al even eenvoudige als minimalistische compositie, waarin de snelle en vederlichte pianoaanslagen klinken als het getrappel van porseleinen speelgoedpaardjes. De piano creëert een prachtig canvas van licht en donker waarbij je je duizend vormen en kleuren voor kan stellen zonder dat er sprake is van overkill of overdreven sentimentaliteit.
In Leave nemen diepe pianotonen het voortouw. Er is iemand weggegaan en de tijd wordt uitgerekt, wat wordt weerspiegeld in de herhaalde pianoakkoorden. Korte hoge tonen laten de hoop weer opflakkeren, maar het besluit is definitief en er komt ruimte voor verdriet en bezinning. Na regen komt zonneschijn, en dat geldt ook voor de rest van het leven. Een mens moet weer opstaan en doorgaan en dat gebeurt in Brave, waarin de piano aanvankelijk aarzelend van wal steekt en vervolgens meer moed vat, voorzichtig en omzichtig, maar het begin is gemaakt.
Piepjes en kraakjes ondersteunen een eenvoudige en donkere akkoordenreeks in Wolf, een onvolmaakt maar bloedmooi geluid met een lichtjes euforische sfeer, terwijl Useless Absence een flink stuk opgewekter en nadrukkelijker klinkt als gevolg van een speels notenpatroon, terugdeinzend en dan weer opbouwend, als zonlicht dat door grauwe wolken priemt. Heel erg mooi. Forgotten Children klinkt als een eerbetoon aan al die vergeten zielen, diegenen die er schijnbaar niet toe doen. Roberto Anastassio schijft een kleine symfonie alleen voor hen, met hoge en nadrukkelijke pianotonen, een melodie als een aftelrijmpje om ze één voor één voor even in het felle licht te plaatsen.
Lullaby of Ghost heeft het tempo van een trage wals die tevoorschijn wordt getoverd met een lange rij van korte en hoge noten, terwijl afsluiter S.A.D. een staccato tempo krijgt met een korte stilte na elke noot: nadrukkelijk, repetitief en stokkend, met een donkere noot aan het eind.
Tien fragiele en mooi composities voor als je een donkere dag weer kleur wil geven. De kreuntjes en kraakjes van de oude piano zijn als de foutjes van het leven zelf. Another Past is een album voor als de dag moe is en je toe bent aan bezinning.
Tracklist:
1 Tiny Dancer
2 Shade
3 An Innocent Obsession
4 Brave
5 Leave
6 Wolf
7 Useless Absence
8 Forgotten Children
9 Lullaby of Ghost
10 S.A.D.
William LIÉNARD
10/12/2016
---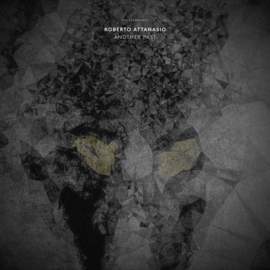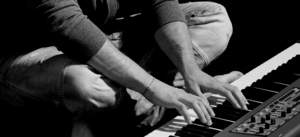 ---