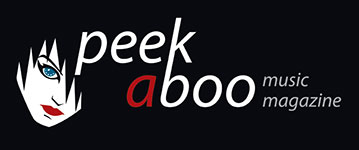 like this cd review
---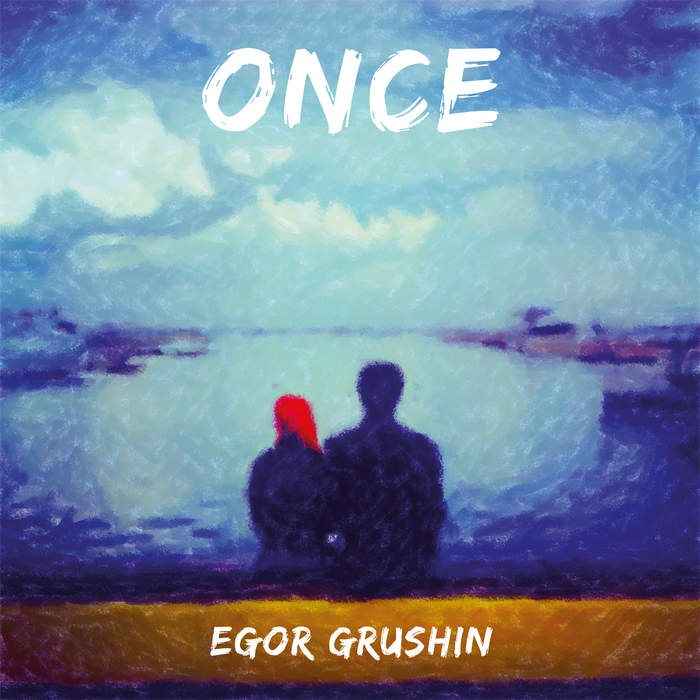 EGOR GRUSHIN
Once
Music
•
CD
Neoclassical
[80/100]

Self-released
10/12/2016, William LIÉNARD
---
Egor Grushin is a composer and pianist from Lviv, Ukraine. Once is his fourth album, for which he has teamed up with a string quartet. Unlike his Western European colleagues, Grushin does not opt for a minimalist approach. His music sounds more exuberant in terms of composition and instrumentation. Consequently, Once sounds much more like a thoroughbred classic album, although the melodic tone of the compositions and the manner in which the instruments are used, it betrays a contemporary background. The album barely takes half an hour, but we could listen to it for hours, because Egor Grushin sounds very convincing.
The album starts with the short Intro, in which the string quartet sounds serene and emphatic. In Essential, the piano sound is added. We hear a masterful and warm melody, played by Anna and Martha Bura (violins), Roksolna Pakholkiv (cello) and Eduard Porgarecki (viola). They paint a stunning canvas on which we recognize all the colours of the rainbow. In his mail to Peek-A-Boo, Egor Grushin explains that he wanted to create a versatile album, allowing the listener to focus on the different moods of the music in all its forms and variations. Consequently, Summer sounds very different. The piano maintains a rapid pace, the plucked violins provide colour and the percussion sounds like a hammer on an anvil: hectic, festive with a gorgeous melody that you cannot resist.
Title song Once tells a story without words. The tone is calm, even restrained, then large flurries of romantic piano sound are added: an almost sentimental composition with beautiful violins and a cello in the background. Egor Grushin is a master at inventing melodies, but he should watch out for commercial pitfalls. Waltz sounds playful and cheerful. It is a very accessible composition on the tempo of a waltz. Grushin takes us back to the good old days when stress and disorder had not yet been invented. Piano and cello take the lead in Sparkle in which nervous violins create an expectant atmosphere. There is room for introspection, but only for a moment, because piano and solo violin come to the fore, again supported by explicit and agitated violins. Beautiful and daringly romantic.
Charming Smile is a composition for a sunset on a summer evening. We are smiling at each other and then it gets dark. A brief but important moment, illustrated by an emphatic and romantic piano melody and nagging violins, while in Ocean, the piano imitates the breaking of waves at the beach; the wind blows from the land and the sun paints countless shades on blue water. What you see makes you happy and your heart is pounding as it rarely does: a moment of intense joy, tempered only by the rhythm of the tide and Egor Grushin's piano. The final Track Loss blares from the speakers much too soon, because we could listen to this long symphony of sounds, colours and feelings forever. The track starts in a calm way and then evolves towards a crescendo: the piano sounds like a glockenspiel, violin, cello and viola go full force, the solo violin weaves a last romantic melody: music for a rousing finale.
Why have we not heard of Egor Grushin before?
Tracklist:
1 Intro
2 Essential
3 Summer
4 Once
5 Waltz
6 Sparkle
7 Charming Smile
8 Ocean
9 Loss
William LIÉNARD
10/12/2016
---
Egor Grushin is een componist en pianist uit Lviv, Oekraïne. Once is zijn vierde album waarvoor hij een samenwerking is aangegaan met een strijkkwartet. In tegenstelling tot zijn West-Europese collega's kiest Grushin niét voor een minimalistische aanpak, maar gaat hij voluit qua compositie en instrumentatie. Bijgevolg klinkt Once veel meer als een volbloed klassiek album, terwijl de melodische toon van de composities en de manier waarop de instrumenten worden gebruikt zeer duidelijk een hedendaagse achtergrond verraden. Once duurt nauwelijks een half uur, maar wat ons betreft mochten de composities vele keren langer zijn, want wat Egor Grushin op dit album doet is zo aanstekelijk, dat we er urenlang naar kunnen luisteren.
Het album begint met het korte Intro, waarin de componist ons meteen vertelt dat het hem menens is wat betreft de bijdrage van het strijkkwartet, want dat mag fors uithalen: sereen en tegelijk nadrukkelijk. In Essential wordt de piano toegevoegd. Die speelt een meesterlijke en warme melodie waarvoor de violen van Anna en Martha Bura, de cello van Roksolna Pakholkiv en de viola van Eduard Porgarecki een bloedmooi canvas schilderen waarop we alle kleuren van de regenboog herkennen. In z'n mail aan de redactie van Peek-A-Boo-Magazine schrijft De Oekraïner dat hij een veelzijdig album heeft willen maken waardoor de luisteraar zich kan focussen op de verschillende stemmingen en de muziek kan ontdekken in al haar vormen en variaties. Bijgevolg klinkt Summer weer heel anders. De piano houdt een hoog tempo aan, terwijl de geplukte snaarinstrumenten voor hoekige accenten zorgen en de percussie klinkt als het vallen van een hamer op een aambeeld: jachtig, feestelijk en voorzien van een bloedmooie melodie waaraan je niet kan weerstaan.
Titelsong Once vertelt een verhaal zonder woorden. De toon is rustig, zelfs ingehouden bij momenten, nadien worden brede vlagen van romantisch pianogeluid toegevoegd: een haast sentimentele compositie met prachtige violen en cello op de achtergrond. Egor Grushin is een meester in het bedenken van prachtige melodieën, maar hij moet wel uitkijken om niet te verwateren tot een puur commercieel product. Waltz klinkt speels en vrolijk. Het is een zeer toegankelijk compositie op het tempo van een wals, waarin Grushin ons terugvoert naar de goede oude tijd toen stress en wanorde nog niet waren uitgevonden. Wedden dat je mee gaat wiegen? Weer anders maar bloedmooi klinkt Sparkle waarin piano en cello het voortouw nemen en nerveuze violen een verwachtende sfeer creëren. Er is ruimte voor introspectie, maar niet meer dan voor even, want meteen gaan piano en soloviool voluit, opnieuw gesteund door nadrukkelijke en geagiteerde violen. Mooi en gedurfd romantisch.
Charming Smile is een compositie voor een zonsondergang op een zomeravond. Je kijkt elkaar nog even glimlachend aan en dan wordt het donker. Een kort maar belangrijk moment, geïllustreerd met een nadrukkelijke en romantische pianomelodie en zeurende violen, terwijl de piano in Ocean het breken van de golven op het strand imiteert; de wind waait van het land en de zon schildert ontelbare tinten op het blauwe water. Wat je ziet maakt je gelukkig en je hart bonst zoals het zelden doet: een moment van intens geluk, alleen maar getemperd door het ritme van het getij en de piano van Egor Grushin. Eindtrack Loss schalt veel te vlug uit de geluidsboxen, want naar deze symfonie van klanken, kleuren en gevoelens hadden we nog lang kunnen luisteren. De track begint vrij rustig en evolueert dan in de richting van een crescendo: de piano klinkt als een glockenspiel, violen, cello en viola gaan voluit, de soloviool weeft er een laatste romantische melodie doorheen: muziek voor een spetterende finale.
Waarom hebben we niet veel eerder van Egor Grunshin gehoord?
Tracklist:
1 Intro
2 Essential
3 Summer
4 Once
5 Waltz
6 Sparkle
7 Charming Smile
8 Ocean
9 Loss
William LIÉNARD
10/12/2016
---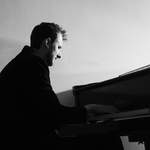 ---