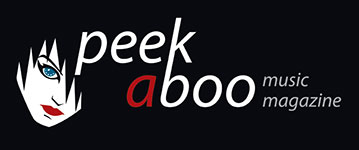 like this article review
---
MICHAEL ALIANI (CHIRON)
Ten Album That Changed My Life
Article
10/12/2016, Didier BECU
---
Next in our series of ten records that changed a life are those by Michael Aliani of the Australian goth rock indie pop (or whatever) band Chiron.
1. JOY DIVISION - Closer
This was always going to be my number one. Still such an important album to me. I actually find this album uplifting, in a suck the marrow out of life way. Recently had to buy a new copy on CD, and the digitally re-mastered version was available. Wow. Even better sound than the original, and Peter Hook's bass playing on this is utter perfection for me.
2. PINK FLOYD - Dark Side Of The Moon
This could have been number one. I don't think there is perfection in anything, but this has to be very close. Some of the most tasteful guitar playing I have ever heard. It does what the title say, takes you to the dark side of the moon, and hopefully back.
3. THE DOORS - LA Woman
I remember discovering The Doors in my dad's record collection when I was about 14 years old and feeling like I was the first person to ever know about the band. This album, for me, just rocks. There is a rawness and honesty to the record. Their last, but for me their best.
4. PORTISHEAD - Third
When I first heard Portishead, I was instantly hooked. A sound I had never heard and the voice that just takes you away. Best live concert I have ever been too. I think I had an out of body experience, and was floating above the entire crowd for the whole show. They made us wait a long time for the third album, and I think we all had certain expectations. They did not do what would be popular, their signature sound. Instead they delivered totally origial music.
5. RADIOHEAD - Kid A
I could have put ten Radiohead albums for this. They are truly remarkable. A band that just keeps giving music of the highest artistic quality again and again. Kid A is strange in parts, beautiful, and yet masterful.
6. MASSIVE ATTACK - Blue Lines
Just mind blowing still to this day. I think it sounds even better now. You get a sense of what Massive Attack is and were it is from.
7. DAVID BOWIE - Black Star
What a remarkable parting gift to lovers of music. He could have done anything he wanted, instead he created pure art. Just beautiful. David Bowie has become such an inspiration. I remember seeing him live in 2004 and looking at him and thinking that there was a certain grace and iconic style to him. There is much much more to David Bowie.
8. COLDPLAY - X And Y
Just a great album with a touch of pop sensability. Catchy in a wonderful way. You just want to sing along.
9. DEAD CAN DANCE - Spleen And Ideal
This was the first Dead Can Dance album I ever heard. I had never heard anything like it. Went out the next day and went to every music store I could find and bought everything I could, without listening. I knew that I didn't have too. There is such a beauty in the music. Big part of it is the contrasting vocals. It just works perfectly.
10. EDITORS - The Back Room
When a friend returned from living in London, the first thing he did was lend me this CD. It became the soundtrack of a whole summer, and a great summer at that. Brings back those memories now.
Didier BECU
10/12/2016
---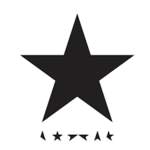 ---