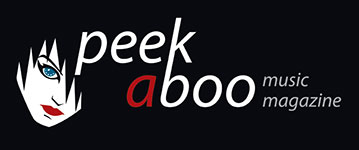 like this concert review
---
SCORPIONS
Live at Vorst Nationaal - Belgium - 04.04.2018
Concert
Glamrock
•
Hard Rock
•
Heavy Metal
19/04/2018, Kris TIECK
---
Scorpions And Mikkey Dee Let The Beast Loose
The Scorpions visited Belgium again for their current rock hall tour after Antwerp last saw them in 2015 on the occasion of their 50th birthday. That year and also in 2017 one had the opportunity to see and hear them at the open air Metal Meeting of Graspop Dessel. This time around their management picked the Forest National venue in Brussels, also a stop in 1990 for the original 'Crazy World Tour'.
Now the Germans were supported by Dutch guitar player Ad Vandenberg and his Moonkings. Vandenberg used to be the guitarist of the band that carried his surname and also of Whitesnake. Thus not a regular passer-by. Again he's still playing oldskool rock and heavy metal which is sometimes reminiscent of Aerosmith. They succeeded in animating the public for a while during their gig and no doubt they will do the same this summer at Graspop but Scorpions were the ones we were waiting for… After their return from retirement they're back on the road with the previously mentioned 'Crazy World Tour', recalling the record released in 1990. The child needs a name but this is mainly a "best of" tour which we can not imagine evokes much resistance in music fan circles. New in the band since May 2016 is drummer Mikkey Dee who after the passing of his boss Lemmy was 'on the market'. In a band which frequented Monsters Of Rock more than enough to be one itself, a drum beast like Mikkey is in the right place but the real beastly times, the golden years of heavy metal, have already been gone for a while now. Rudolf Schenker and Klaus Meine know all too well that tits were not unwillingly flashed in those days. It seems fairly probable that both men regret their heydays in the 80s considering all recent evolutions. But tits or not… the musical tandem these Germans form – about half a century old – could never be separated.
In the van to Belgium
Schenker always had more of a wish to be a good composer than to be the fastest guitar player in the world but in the end he scored on both fronts. Meine always searched and found the melody in the guitar parts of his partner in crime. The world already knew for some time that he has a patent on effortless and efficient melodies but few singers in rock music also know how to sing so perfectly in the high regions of the voice. After all Klaus is a tenor! Gradually the monster of heavy metal evolved into a rock band that is publicly known for its ballads but they only brought out a song like Still Loving You when they felt ready for it, playing it for years anonymously at rehearsals. It just shows what changes they went through, their sense of perfection and how popular they became because – although perceived by some as cheesy – writing and playing a good ballad still is an art according to us. Yet The Scorpions are more and they proved that in a homegame which, surprisingly, did not sell out the indoor arena beforehand.
Well okay, Going Out With A Bang from the last album immediately proved this band clearly still stands its ground. The song should be renamed Coming Up With A Bang from now on. I can't confirm if Meine's story is true that their first gigs abroad went in the direction of Belgium in a little van. That they'd one day make it 'all the way' (to Brussels) is indisputable. With eighteen records under their belt you'd think for most bands the choice of songs to play on a best of-tour is difficult. Not so for The Scorpions because they just have some that simply can't go missing. Among them the melodious The Zoo which brought us the first climax, followed by Coast To Coast, an ingenious instrumental by Rudolf Schenker, both songs dating from the end of the seventies. Fans know that Schenker is also a show animal with his guitar on the short catwalk but it should be obvious that without any fun you wouldn't do this for half a century. On the other hand, speaking for Meine, Klaus knew that too much pleasure could damage the vocal chords but luckily he cared for them enough to keep them intact, notably after some delicate operations and moments, even as recently as October. After the hardrock medley of 70s' songs the party really began with the rocker We Built This House, from the last album as well. One of the absolute musical delights of the evening was the next song Delicate Dance, an instrumental that only came out in 2013. Signed: Matthias Jabs, the second guitarist who also isn't shy of showy moments. The acoustic medley: within it the cheesy and feebly sung Eye Of The Storm as well as the singalong Send Me An Angel formed the build up to that other singalong Wind Of Change, who doesn't know the song? After that a second party moment in the stands and on the ground broke loose with Tease Me Please Me. Maybe the most spectacular about bassplayer Pawel Maciwoda are his band shirts, this time among others the radio waves of Joy Division, but he keeps the music well together.
Lemmy has not been forgotten
Another new aspect in the show is a tribute to Lemmy by means of the firm Overkill, known from Motörhead. Not astonishing with the power drummer of the rock icon in the ranks. And true… Mikkey Dee is not weakening a band that has always kept its level all through its musical career. It wasn't a surprise, it used to be called the Kottak Attack, but Mikkey's drumsolo's were rather impressive. As was the sight, he was a couple of metres up on his improvised drum stage, with the covers of all Scorpions records projected behind him. Blackout yielded another climax. It's a strong song in itself, but the exhaust pipe on Rudolfs guitar just made it smoke and roar even more. Greenpeace did not make it but luckily the cooling tower of Drogenbos was not far. But the moment for most of the audience lay undoubtedly with first encore Still Loving You, incredible how popular that song still is. Brussels still loves Scorpions was the only thing we could think of at that moment. And they finished it off skillfully with Rock You Like A Hurricane, a real rock smasher! I wouldn't call the Germans a nostalgia act but the last half-hour at least brought back the eighties for a while. "What can I say?" singer Meine asked himself quite rightly. The man's got a point: the history, the music and his singing just say enough. After almost two hours of solid rock'n roll, hits, funny and beastly rock clichés the gig was over. A "best of" rock show with a fixed concept that's the way we like to describe it but nevertheless first class. And where do we go from here? With the new drummer Scorpions can go further for a while. The voice of Klaus Meine, though a little bit more fragile, still holds on. So for now the world can keep enjoying the pure music talent of this band in a live setting and that's a golden opportunity!
Setlist: Going Out With A Bang/ Make It Real/ Is There Anybody There?/ The Zoo/ Coast To Coast/70's Medley: Top of the Bill - Steamrock Fever- Speedy's Coming- Catch Your Train/ We Built This House/ Delicate Dance/Acoustic Medley: Follow Your Heart- Eye of the Storm- Send Me An Angel/ Wind Of Change/ Tease Me Please Me/ Overkill/Blackout/Big City Nights

Encore 1: Still Loving You

Encore 2: Rock You Like A Hurricane
Kris TIECK
19/04/2018
---
Beestige Show Van Scorpions Én Mikkey Dee
De Scorpions waren nog eens te gast in een zaal in België. Dat was al geleden van 2015, toen ze in Antwerpen hun vijftigste verjaardag vierden. Dat jaar en in 2017 vielen ze ook in de Desselse buitenlucht te bewonderen en te horen natuurlijk. Deze keer had het management er Vorst Nationaal uitgepikt, ook al een stop tijdens de originele 'Crazy World Tour' van 1990.
Ditmaal werden de Duitsers gegangmaakt door de Nederlandse gitarist Ad Vandenberg en zijn Moonkings. Vandenberg was vroeger gitarist van een band die zijn naam droeg en ook van Whitesnake. Niet de minste dus. Ook nu nog speelt hij oldskool rock en heavy metal die soms aan Aerosmith doet denken. De Moonkings wisten er wel wat sfeer in te brengen en zullen dat deze zomer ongetwijfeld op Graspop ook doen.
Maar The Scorpions dus... daar waren we vooral voor gekomen. Na een terugkeer uit pensioen zijn ze nu, zoals gezegd, de hort op met de 'Crazy World Tour', naar de gelijknamige plaat. Het kind moet een naam hebben, maar dit is voornamelijk een best of-tour en daar zal de gemiddelde muziekfan ook niets op tegen hebben.
Nieuw in de band sinds mei 2016 is drummer Mikkey Dee die na het heengaan van zijn patron Lemmy 'op de markt' was. In een band die genoeg op de Monsters Of Rock stond om er zelf één te zijn, is een drumbeest als Mikkey perfect op zijn plaats. Maar de tijden dat het er nog écht beestig aan toe ging, de gouden jaren van de heavy metal, liggen al een tijdje achter ons. Rudolf Schenker en Klaus Meine weten maar al te goed dat tieten toen niet tegen hun zin ontbloot werden. Het lijkt ons ook weinig waarschijnlijk dat beide heren er rouwig om zijn dat hun top net in de 80's lag, de huidige evoluties in acht genomen. Maar tieten of niet... de muzikale tandem die deze heren Duitsers vormen - zowat een halve eeuw oud - wist nooit iemand uiteen te slaan.
In de bestelwagen naar België
Schenker wou altijd meer een goede componist te zijn dan de snelste gitarist ter wereld, maar uiteindelijk scoorde hij vlot op beide vlakken. Meine zocht én vond steeds de melodie op de gitaarpartijen van zijn partner in crime. Dat hij een patent heeft op eenvoudige maar doeltreffende melodieën weet de wereld al langer. Weinige zangers in rockmuziek weten ze ook zo perfect te zingen in de hoge regionen van de stem, maar Klaus is dan ook een tenor.
Geleidelijk groeide het monster of heavy metal uit tot een rockband die bij het grote publiek bekend staat om zijn rock ballades. Still Loving You bijvoorbeeld speelden ze al jaren, toch brachten ze de song pas uit eer ze zich er klaar voor voelden. Het moge hun evolutie duidelijk maken, hun zin voor perfectie en ook hun grote populariteit. Want - hoewel door sommigen als melig aanzien - een goede ballade schrijven én uitvoeren is volgens ons nog steeds een kunst.
Maar The Scorpions zijn meer en dat bewezen ze in deze thuismatch die, onterecht, toch nog moeite had om het stadion te laten uitverkopen. Maar goed, Going Out With A Bang uit het laatste album maakte meteen duidelijk dat deze band wél nog stevig staat. Het nummer mag voortaan Coming Up With A Bang heten wat ons betreft. Of Meines verhaal waar is dat hun eerste buitenlandse optredens in een kleine bestelwagen richting België waren, kan ik niet bevestigen, maar dat ze het op een dag 'all the way' (tot Brussel) zouden maken is onweerlegbaar.
Met achttien platen onder de arm zou je bij de meeste bands denken dat een best of-tournee toch enige moeilijke nummerkeuzes kan opleveren. Bij The Scorpions is dat minder omdat ze toch enkele uitschieters hebben die niet kúnnen ontbreken. Daaronder het melodieuze The Zoo dat voor een eerste hoogtepunt tekende, gevolgd door Coast To Coast, een meesterlijke instrumental van Rudolf Schenker. Beide nummers dateren nog van het einde van de seventies.
Dat ook Schenker een showbeest is met zijn gitaar op de korte catwalk weten de fans ongetwijfeld, maar het moge duidelijk zijn dat je zonder plezier ook na een halve eeuw niet blijft staan pronken. Anderzijds wist Meine van zijn kant dat té veel plezier de stembanden kon beschadigen. Hij heeft ze gelukkig altijd verzorgd en behouden ook na enkele delicate operaties en momenten, recent nog in oktober vorig jaar.
Na de hardrock medley van hun 70's nummers brak het feestje en het publiek een eerste keer los bij de rocker We Built This House, eveneens van de laatste schijf. Eén van de absolute muzikale hoogtepunten van de avond was het eropvolgende nummer Delicate Dance, een instrumental die pas in 2013 voor het eerst werd uitgebracht. Getekend: Matthias Jabs, de tweede gitarist en ook niet vies van een showmomentje
De akoestische medley met daarin zowel het melige en matig gezongen Eye Of The Storm als de meezinger Send Me An Angel vormde de aanloop voor die andere meezinger Wind Of Change. Wie kent het nummer niet? Daarna brak een tweede feestmoment op de tribunes en grond los met Tease Me Please Me. Het meest opvallende aan bassist Pawel Maciwoda zijn misschien zijn bandshirts, deze keer onder meer de radiogolven van Joy Division, maar hij houdt de boel wel goed samen.
Lemmy is niet vergeten
Ook nieuw in de show is een tribute aan Lemmy met het stevige Overkill van Motörhead, niet eens zo verwonderlijk met de powerdrummer van het rockicoon in de rangen. En het mag gezegd... Mikkey Dee is geen verzwakking in een band die zelf ook een ganse muzikale loopbaan op niveau gebleven is. Een verrassing was het niet, ervoor heette het de Kottak Attack, maar Mikkey's drumsolo's waren best wel indrukwekkend. Net als het zicht, enkele meters hoog op zijn geïmproviseerd drumpodium én met de covers van alle Scorpions platen achter zich geprojecteerd.
Blackout bracht nog zo een topmoment. De song is al sterk op zich, de uitlaat van de gitaar van Rudolf deed het nummer nog meer roken én ronken. Greenpeace gaf niet thuis maar gelukkig was de koeltoren van Drogenbos niet ver. Maar hét moment voor het gros van de aanwezigen lag ongetwijfeld bij de eerste bis Still Loving You, ongelofelijk hoe populair dat nummer nog is. Brussels still loves Scorpions was het enige waar wij op dat moment aan konden denken. Nog meer genieten was het zelfs met afsluiter Rock You Like A Hurricane, wat een kraker toch!
Een echte nostalgie-act kan je de Duitsers niet noemen, maar het laatste halfuur bracht op zijn minst de jaren tachtig toch even terug. "What can I say?" vroeg zanger Meine zich terecht af. Hij heeft een punt: de geschiedenis, de muziek en zijn zang zeggen voldoende. Na bijna twee uur stevige rock'n roll, geestige en beestige rock clichés én hits zat het erop. Een best of-rockshow met een vast concept zo kunnen we het wel omschrijven, maar niettemin eersteklas.
En wat nu? Met de nieuwe drummer kan Scorpions nog wel een eindje verder. De stem van Klaus Meine, hoewel wat breekbaarder, houdt nog steeds stand. Voorlopig kan de wereld dus nog even blijven genieten van het zuivere muziektalent van deze band in een live setting en dat is een opsteker!
Setlist: Going Out With A Bang/ Make It Real/ Is There Anybody There?/ The Zoo/ Coast To Coast/70's Medley: Top of the Bill - Steamrock Fever- Speedy's Coming- Catch Your Train/ We Built This House/ Delicate Dance/Acoustic Medley: Follow Your Heart- Eye of the Storm- Send Me An Angel/ Wind Of Change/ Tease Me Please Me/ Overkill/Blackout/Big City Nights

Encore 1: Still Loving You

Encore 2: Rock You Like A Hurricane
Kris TIECK
19/04/2018
---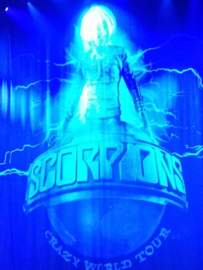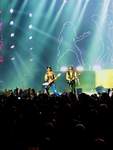 ---