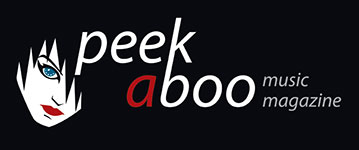 like this cd review
---
PSY'AVIAH
Lightflare
Music
•
CD
[86/100]

Alfa-Matrix
15/04/2018, Jurgen BRAECKEVELT
---
Yves Schelpe, the electro-centipede who, as far as I can remember, always plunges into the wide range of electronic music, presents another piece of work to mankind: Lightflare (CD) by Psy'Aviah. 14 electro-pop songs on this new album, which is also available as 2CD for those who still want more.
The trademark of the latest Psy'Aviah CDs is the diversity of guest vocalists who each lift the songs to a higher level with their unique voices. That is also the case on this new album. Very digestible electro-pop tapped from various barrels. That also means that it never sounds like 'same shit, different day'.
Lost at Sea (ft Mari Kattman) kicks off. A pure fusion of slower beats, smooth melody and a voice like a siren. She also seems to have written this song, something she already showed us on previous albums. It is a pretty trancy song, atmospheric and melancholic but one that still leaves you with a good feeling afterwards. Ellia Bisker is allowed to take the vocal honours in Aftermath. Only it seems not to work as well as compared to the opener. As if here the magic of the drum'n' bass-like basis does not fit so well with her voice but as we know, it's like with colour and taste … etc... On to something jazzy, more swinging, blissful pop with The Great Disconnect (feat. Marieke Lightband). A twist of Hooverphonic. Saccharine with a delicious layer of glaze that cracks nicely when you put your teeth in it. This is pure enjoyment, the melancholy touches without being too heavy. Talk about a nicely balanced song!
Sound Of New (feat. Addie Nicole) is a more up-tempo track with cautiously played guitar slowly sneaking into it. This demonstrates the audacity and creativity to merge all those elements in a musically broad palette. Therefore, I can not restrain myself from rocking along.
Centipede Schelpe throws in some triphop in In the Sound (ft. MiXE1) and immediately its sounds more commercial. And why not?! For Myself (feat. Lofthill) has a slightly heavier sound and feel. It gets shrieking with moments, giving the song an extra edge. Then again, another song with Mari Kattman, Heavy Heart. A direct hit, which really points out Yves' music and Mari's voice are meant for each other; a marriage with guaranteed success! Then it's time for those shiny dance shoes again with Reboot, Reset, Relay (feat. Fallon Nieves). Techno with content. Here the beats fully compensate for their absence in previous songs.
An injection of dark beats give Ghost a more EBM-synthpop sounding touch. The vocals are those of David Chamberlin. A bit rougher, not as poppy as previous ones but very danceable until note. So far my favourite …and I was hoping for more....but back to triphop with Lonely Soul (feat. Phoebe Stone). A blissful bass-line cheerfully pounds its way through the song.
When you release your musical devils on mankind on so many fronts, you can expect someone like Kyoko Baertsoen (ex-Hooverphonic) on Plan B but the song doesn't sound like a Plan B at all. This song is solid as a rock! Time for Game Changer (ft. MiXe1). Pretty greasy beats, while a rougher guitar supports the choruses, and yet … it still sounds nice and poppy. Then Hunt Under the Rain blasts through the speakers. With some help from the Belgian band Koner it sounds rocky but dark at the same time. A song that really stands out because of the completely different arrangement.
Mr. Vanity (feat. Fallon Nieves) ends this album. Electro-pop of the highest level.
When you buy the 2CD, you will receive a further 15 remixes and some extras as a gift. The songs are thickened with extra beats which turn, for example, Sound Of New in Alter Future remix into a big fat potential club hit. Here too, Yves still lashes out in his own style ….
Psy'Aviah sounds again like we are used of them, electro in a very broad sense of the word, from triphop, to synth-pop over to EBM with some very diverse vocal work. Yves Schelpe lives for his music which you can hear clearly. No path of electronic music stays unexplored. A high quality Belgian product!
Jurgen BRAECKEVELT
15/04/2018
---
Yves Schelpe, de electro-duizendpoot die zich al zo lang ik me kan herinneren vol overgave stort in het brede gamma aan electronische muziek, schenkt de mensheid alweer nieuw werk: Lightflare van Psy'Aviah. Een dubbelaar voor zij die het wensen, 14 electropop-songs voor enkel de basis wil.
Het handelsmerk van de laatste CD's is de diversiteit aan gastvocalistes die elk met een unieke stem de nummers op een hoger niveau tillen. Zo ook op dit album. Heel verteerbare electropop die tapt uit vele vaatjes. Dat maakt ook dat het nooit klinkt als 'same shit, different day'.
Lost at Sea (ft Mari Kattman) mag de aftrap geven. Een pure versmelting van tragere beats, vloeiende melodie en een stem als van een sirene, die gemaakt lijkt om dit nummer te brengen. Dat liet ze op vorige albums ook al horen. Het is een vrij trancy nummer, sfeervol en melancholisch, maar het laat je wel achter met een goed gevoel. Ellia Bisker mag de vocale honneurs waarnemen in Aftermath. Alleen is er iets dat minder klopt in vergelijking met de opener. Alsof hier de magie van de drum'n' bass-achtige basis niet zo goed samenklinkt met de stem. Maar we kennen het: over kleur en smaak... Over naar iets jazzy klinkender swingende zalige pop met The Great Disconnect (ft. Marieke Lightband). A twist of Hooverphonic. Zeemzoeterig, een nummer met een zalig laagje glazuur dat mooi kraakt wanneer je er je tanden in zet. Dit is genieten, de melancholie raakt zonder dat het té zwaarwichtig wordt. Van mooi uitgebalanceerd gesproken!
Sound Of New (ft. Addie Nicole) is meer uptempo en een voorzichtig gitaartje sluipt binnen in dit nummer. Dit toont de durf en creativiteit aan om al die elementen en muzikale breedheid te versmelten. Ik kan me dan ook niet bedwingen zalig mee te wiegen.
Duizendpoot Schelpe laat in In the Sound (ft. MiXE1) triphop horen. En het klinkt ook meteen commerciëler. Waarom ook niet? Toch? For Myself (ft. Lofthill) heeft een iets zwaardere sound en feel. Het wordt met momenten schreeuwerig, wat het nummer een extra randje geeft. Dan terug de beurt aan Mari Kattman in het nummer Heavy Heart. Een voltreffer, wat toch echt doet vermoeden dat Yves' muziek en Mari's stem voor elkaar bestemd zijn. Dit is een muzikaal huwelijk met veel slaagkans. Opnieuw tijd voor de glimmende dansschoenen met Reboot, Reset, Relay (ft. Fallon Nieves). Techno met inhoud. De beats halen het ruimschoots in vergelijking met vorige songs.
Een injectie van dark beats maakt van Ghost een meer EBM-synthpop-sounding song. De vocalen zijn die van David Chamberlin. Meteen iets ruwer, niet zo poppy als de vorige en dansbaar tot de laatste zucht. So far mijn favoriet… er mocht meer van dit komen.. maar het gaat weer richting triphop met Lonely Soul (ft. Phoebe Stone). Een zalige baslijn dreunt zich vrolijk een weg doorhaan dit nummer.
Als je op zovele fronten muzikale duivels op de mensheid loslaat, en dan nog iemand als Kyoko Baertsoen (ex-Hooverphonic) als Plan B hebt, is het eigenlijk helemaal géén Plan B: deze song staat als een huis! Misschien wel tijd voor een Game Changer (ft. MiXE1). Vrij vette beats, een ruigere gitaar die de refreinen komt ondersteunen, en toch blijft het sweet en poppy klinken. Dan maar Under The Rain door de boxen jagen. Het Belgische Koner verleent hier hand- en spandiensten, en het klinkt rocky en diep tegelijk. Dit nummer springt er echt uit door het geheel andere arrangement.
Mr. Vanity (ft. Fallon Nieves) sluit de schijf af. Electropop van het hoogste niveau.
Wie de dubbelaar aanschaft krijgt nog een 15-tal remixes en extra's zomaar cadeau. De songs worden aangedikt, extra beats (de Alter Future Remix van Sound Of New wordt bijvoorbeeld een écht vette clubhit). Ook hier haalt Yves in zijn eigen stijl nog verrassend uit…
Psy'Aviah klinkt zoals weleeer: electro in een heel breed kader, vocaal heel divers, van triphop, over synthpop en EBM, tot elecropop. Yves Schelpe leeft voor zijn muziek en dat hoor je. Geen enkele weg in de electronische muziek die hij niet bewandelt. Een Belgisch topproduct !
Jurgen BRAECKEVELT
15/04/2018
---