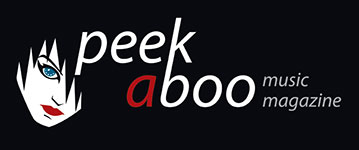 like this cd review
---
PSY'AVIAH
Introspection/Extrospection
Music
•
CD
Synth Pop / Electro Pop
[95/100]

Alfa-Matrix
29/12/2011, Philippe BLACKMARQUIS
---
Released by Alfa Matrix, this new album marks a further evolution for Belgian band Psy'Aviah towards true open-minded electronic music. It shows an incredible range of styles. You get an Introspective side with beautiful, moody songs and an extrovert side with harsh electro club killers.
"SOS Overdose" is a typical electro-head hymn à la Combichrist that opens the album on an energetic, positive note. With "Procedure To Mistrust", probably the song with the biggest potential, the band shows a perfect polarity between the up-beat flavor and the deep, moody voice of Emélie Nicolaï in the chorus: a hit!
"On My Own" is a first surprise: it has a reggae rhythm and a very addictive, melodic chorus. Here, we are far away from EBM and harsh electronics, as the song could easily become a mainstream radio hit! But the quality of the sound and the intrinsic melancholy of Emélie' Nicolaï's voice give the track a unique, dark Psy'Aviah touch.
In "Deep Dark Desire", the beautiful and talented Kari Berg (ex-ASHBURY HEIGHTS, currently with CHAOS ALL STARS) provided subtle and profound lyrics and vocals for a typical synth-pop song. "Virtual Gods" leads us back to harsh electro and Emélie delivers strong Anne Clark-ish vocals on layers of strident sounds.
With "OK", Psy'Aviah has created a true jewel: a wonderful and very simple Enya-esque song in which a few piano chords and the whispering voice of Emélie bring an incredible emotion: you get shivers down your spine... Again, a song with a huge potential, even on mainstream radio's.
"Nouveau Quiche" is yet another surprise: it features hip hop touches provided by MC Dééjoohcéé & Thomas C Beerten. Here, the band mixes different styles and creates what you could call "electro-rap". Fun!
In "The Worst In Me", "Human Garbage" and "My List", the band confirms its ability to compose great electro-pop songs with fantastic sound and intelligent lyrics. "Song Of Independence" is another reggae-oriented song with a very addictive, hypnotic atmosphere. "Timor" is a cover of a song by Shakira and "Home" closes the album softly with the beautiful voice of Lis van den Akker (Misery).
The limited edition adds great remixes and renditions, such as the club killer "OK" by M.I.K.E., "Something Evil" by Chaos All Stars feat. Mona Roukachi, "Home" by Hartung & Schleinitz and an excellent "SOS Overdose" version by Leæther Strip.
In a nutshell: this album is a true success! It is an uplifting electronic journey into eclectic styles filled with emotions and intelligence.
TRACKLIST → 01. SOS Overdose, 02. Procedure To Mistrust, 03. On My Own, 04. Deep Dark Desire (feat. Kari Berg), 05. Virtual Gods, 06. Ok, 07. Nouveau Quiche (feat. MC Dééjoohcéé & Thomas C Beerten), 08. The Worst In Me, 09. Timor, 10. Human Garbage, 11. Song Of Independence, 12. My List, 13. Wired Life, 14. Home (feat. Lis van den Akker)
All songs composed by Yves Schelpe and Emélie Nicolaï except Timor (Shakira) and Deep Dark Desire (lyrics by Kari Berg).
TRACKLIST Limited Edition CD#2 → 01. Ok (M.I.K.E. remix), 02. Virtual Gods (Radical G remix), 03. SOS Overdose (Noisuf-X remix), 04. Song Of Independence (remix by Ghost of Ghost & Writer), 05. Ok (Freakangel remix), 06. Virtual Gods (SAM remix), 07. SOS Overdose (BAK XIII remix), 08. Tired (Misery rendition), 09. Something Evil (Chaos All Stars feat. Mona Roukachi rendition), 10. Home (Hartung & Schleinitz rendition) 11. SOS Overdose (Leæther Strip rendition), 12. The Worst In Me (NTRSN rendition)
Label: Alfa Matrix
To buy the CD:
BUY 2CD Limited Edition → €23,99 Alfa Matrix (free shipping), they accept paypal, money transfer, etc..
BUY CD → €16,99 Alfa Matrix (free shipping), they accept paypal, money transfer, etc..
DOWNLOAD → on iTunes, eMusic, Amazon, soon on Spotify, etc…
Philippe BLACKMARQUIS
29/12/2011
---