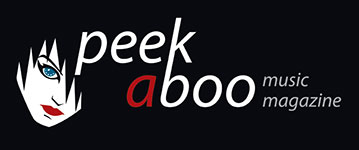 like this cd review
---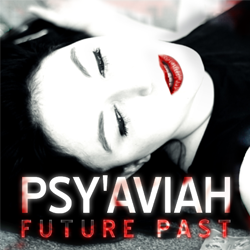 PSY'AVIAH
Future Past (EP)
Music
•
CD
Dreampop
•
Ethereal / Heavenly Voices
•
Futurepop
[92/100]

Alfa-Matrix
11/06/2013, Filip VAN MUYLEM
---
This new EP was so eagerly awaited that two members of our editorial team insisted on reviewing it. So, you get two reviews for the same price (for free...). Read the review by Phil Blackmarquis and, below, the review by Filip Van Muylem...
(Phil Blackmarquis) PSY'AVIAH is a band I really love... Yves Schelpe and Emélie Nicolaï, from Antwerp (Belgium), are brilliant artists and at the same time, very nice persons. Their album "Introspection/Extrospection" was one of the best Belgian releases in 2011, remember ? After a DJ EP with remixes in 2012 (OK/Virtual Gods), they are coming back with this new EP called "Future Past"!
On their previous albums, they had pioneered a sort of crossover between intelligent pop, dark electro and dance rhythms like reggae, hip-hop or even dubstep. Here, they go on with their experiments and focus on the slow-beat, introspective, ambient style with beautiful, moody songs, combined with subtle dubstep arrangements.
« Circles » has an ambient / trip-hop atmosphere, on which Emélie's lingering voice hovers beautifully. « Pause » goes even further and installs a kind of dream-pop bliss on a dubstep arrangement. Usually, I don't like dubstep but here, the elements of beats and synths are introduced with such subtlety that it works perfectly.
"Letting Go" introduces a stunning 80s feeling in the chorus : the melody and the synth sounds even reminded me of Berlin's « Take My Breath Away ». But the song has its own style and is a wonderful pop song (and you don't get so many real pop songs in our scene) ! "Look Beyond" is the only track with a more up-beat approach ; it sounds like EBM vs electro-house with acid elements. Again, a nice combination of styles, that works nicely. The last track, "Our Common Future", returns to the dubstep-electro-ambient textures and you feel like floating in the air. This track features Kyoko Baertsoen, former Hooverphonic artist & co-founder of Lunascape.
Besides these 5 new songs, Psy'Aviah added remixes by young and fresh artists found mostly on Soundcloud. You get electro-house by "Dizkodude", "Amarta Project", "Dimension Flux" and electro-house versus dubstep by "Rootkit" and "Atrox Bass". There's also more easy listening dub, and ambient-esque renditions by "Cyance", "Triptone" and "Frenchfire".
Last but not least, PSY'AVIAH also added their own piano (or "Stripped" version) of "Circles" as a bonus, just to show that the song is mostly a nice composition, a nice melody that sounds great even in « stripped » mode.
Again, this EP is a true success! It's like a soft dream, an electronic journey into nostalgia. For some electroheads, it might appear as too soft but PSY'AVIAH are never where you expect them to be. I'm sure that the next album will mark a strong return to uplifting beats! To be continued!
------------------------------------------------------------------------------------------------------------------------------------------------
(Filip Van Muylem) I'm a big fan of Technoir and the early work of Silver and this one fits in perfectly between both. It's one of these rare pearls you get from time to time on your desk or mailbox.
I must say I was surpised in the most perfect way that this EP contains 14 songs! I know you get sometimes 2 songs and sometimes filled up with fillers and useless remixes, but this one is really worth it! The fact that the new songs are set first and only afterwards remixed is great too!
The opening track 'Circles' is soft and nice. I was dreaming away on it from the first time listening to it, however the lyrics are quit hard and sad. It's a bit a strange twist. This song could be a Technoir song (Julia's voice sounds a bit younger, I must admit). The sound could be described as future pop, well worked out (and I loved the 'Stripped edit' at the end of this EP).
'Paused' doesn't mean soft, the tempo is higher than the previous song, it goes further on the 'Technoir' sound, a bit more agressive and yet still so angelic. Not really a happy song, again, but yet again a very captivating song. This is also the time where i realise that i have never seen them on stage and realise i would love to see them bring this song alive.
'Letting go' is a more a go dance on the dancefloor song, slowly but firmly. I love the lyrics. I think a lot of broken hearts will find a lot of help from this song. I can even call this song the best one of the whole EP. It has a positive vibe, after all. It's really worth it listening to the remixes (some are really making more out of it, like for ex the Atrox bass remix: a bit more like Skryllex and the Triptone remix).
'Look beyond' has a more techno orientated sound, going straight forward (and has great remixes).
'Our common future' has a clear guitar sound in it and Kyoko Bartsoen is joining the vocal team (love it). This one is so sweet that it feels as if you need to brush your teeth's afterwards. I loved the sexy Dizkodude remix!
I have been playing the EP for whole day long and I still can't get enough of it. I'm already addicted to it and I hope you will be too! Can't wait for more!
Some extra for the fans, the lovely 'circles' video below, shot in Antwerp (Belgium).
-----------------------------------------------------------------------------------------------------------------------------------------------
Tracklist :
01. Circles; 02. Paused; 03. Letting Go; 04. Look Beyond; 05. Our Common Future (ft. Kyoko Baertsoen); 06. Letting Go (Atrox Bass remix); 07. Our Common Future (ft. Kyoko Baertsoen) (Dizkodude remix); 08. Paused (Cyance remix); 09. Letting Go (Frenchfire remix); 10. Letting Go (Triptone remix); 11. Paused (Rootkit remix); 12. Look Beyond (Dimension Flux remix); 13. Letting Go (Amarta Project remix); 14. Circles (Stripped edit).
All tracks written, recorded & produced by Yves Schelpe. Guitars by Ben Van de Cruys. Vocals by Emélie Nicolaï, except "Our Common Future", vocals recorded & performed by Kyoko Baertsoen. Mastered by Geert de Wilde at the IC 434 studio.
You can get the EP via Bandcamp, iTunes, Spotify and other download stores. If you prefer the physical product, then check the Alfa Matrix webstore at www.alfa-matrix.com.
Filip VAN MUYLEM
11/06/2013
---