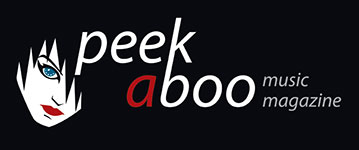 like this cd review
---
.COM/KILL
Music
•
CD
Dark Electro
[85/100]

Accession Records
10/06/2013, Filip VAN MUYLEM
---
Adrian Hates has finally surfaced with this project. He has been working on it for years and, with the help of Gaun:A, he's now ready to share it with the world.
'Freaks like us (downer)' is a great song, almost like a regular Diary of Dreams song, just somehow a bit more techno minded. Love it, don't doubt about that!
'com/kill one' is sung in German and starts a bit slow with a slight amount of distortion on the voice. Some breakbeats à la Skrillex jump in after a while. This song has what we can call a mysterious sound or is it rather something spooky? Not much lyrics to explain the titletrack.
'Das Blendwerk' is sung by Gaun:A, or that's at least what I think. Either way, it sounds a bit different, more apart from the rest,with a more aggressive sound than the previous ones.
'Monster divine' is sung in English and continues what the previous one started: a bit more grunting in the voice and still very aggressive. I would describe the music as more techno minded and even a bit more EBM-minded (with a touch of Diary of Dreams: and I know it's hard to get rid of this etiquette).
'Who:ah!' sounds like a minimal wave song, but with some techno vibes. This song could make it in the clubs (in a remix). Who will die for me is the only phrase in this song, but a good question.
'Machines' sounds like a regular Diary of Dreams song: driven by Adrian's amazing voice, a nice guitar sliding and grunting. Yet, I feel this one needs some extra remixing to fully reach its potential, somehow this song seems to be a bit too slow, with an end that is better than the start.
'Still die Gier' is, again, sung in German & I must say i like this change. A slow start, to open up gradually. I feel that this one could be a nice one on stage. You can taste the despair. I'm wondering who sings on this one, but I think Adrian backed a bit out on this one.
'Out of control' doesn't go out of control, somehow I miss more aggression and passion for the dark side. The title of this song was more attractive before listening to the song.
'Knecht der Lüge' is a good song to end with, although I missed a bit of the bombastic sound. Maybe I have been spoiled too much in the past? It's a slow grower, with - again - a real slow tension build up, but never really exploding.
As an extra, there is also a video clip for 'monster divine', a low budget clip, but a nice one.
I'm not sure why Adrian wanted to start a new project, for sure because it doesn't differ that much from Diary of Dreams? Maybe he was tired of his band? Anyhow: I would love to see him on stage with this one and I honestly like this new cd aka fresh start!
more info: www.comkill.me
Filip VAN MUYLEM
10/06/2013
---