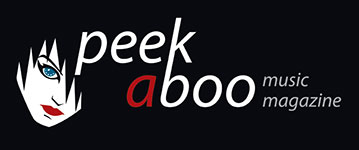 like this vinyl review
---
VARIOUS ARTISTS
_ever Alive: A Tribute to Snowy Red
Music
•
Vinyl
Cold Wave
•
EBM
•
Minimal
•
New wave
•
Synth Pop / Electro Pop
[95/100]

Weyrd Son Records
04/06/2013, Philippe BLACKMARQUIS
---
This album is an atomic bomb. And this is not just to make a joke referring to « Euroshima »... Conceived as a tribute to Snowy Red, the legendary Belgian band from the 80s led by Micky Mike, who passed away too soon in 2009, it turns out to be much more than a mere tribute album. It is simply an anthology of the best minimal wave music from.. the 21st century ! Why ? Because Michael Thiel, aka Weyrd Son, the son of Micky Mike, who is releasing this tribute album through his brand new label, Weyrd Son Records, chose young and fresh bands from all over the world to cover the songs from his father. No trace here of the old, established bands who could have claimed the right to make the covers. On the contrary, it's an incredible selection of small alternative bands, who enthusiastically agreed to participate to this unique project. The title of the album, "_ever Alive" puts it clearly: it comes from the Snowy Red title "Never Alive", which was adapted to show that this new generation is alive and kicking today.
We had the exclusive opportunity to listen to the tracks just a few days before the actual release and we were amazed by the overall quality of the double album. All 17 tracks are as a whole quite faithful to the original Snowy Red songs but each time, you perfectly recognize the style of the covering band. It's surprising and at the same time it's not : Snowy Red's new-wave music, with its minimal synths, repetitive vocals and industrial/hypnotic atmosphere, has inspired most of the bands that are present on this compilation.
You can buy the album on Bigcartel or Bandcamp.
Track-by-track review :
The album starts with a short excerpt from the original « Never Alive » song by Snowy Red but suddenly, the sound is distorted and gives way to the interpretation of the song by L.A. based band Bestial Mouths. Lynette Cerezo and Christopher Myrick have applied their powerful apocalyptic, progressive and witchy synth-punk stamp on the song and the result is amazing.
//TENSE// is another American band, originally from Houston but which have unfortunately disbanded in the last few weeks. Shari Mari has left to form her new project, BOAN. On this track, Robert Lane gives an EBM, Suicide-like treatment to the song « Deep Desire », with lot's of vocal effects and Tense's typical heat and humidity infecting the machines. Sleazy !
We are staying in the US with Strange Powers, the project of Josh Powers. Hailing from Denver, this former science fiction b-boy weaves a macabre fabric around the song « Sinkin' Down » and it sounds very witchy !

Snowy Red's biggest hit, « Euroshima (Wardance) » gets its first rendering by Scorpion Violente, the synth-punk act from Metz, in France. The sound is minimal, dirty and sleazy, as usual for this unique band and the atmosphere is that of a kind of disco/psyche trance : a great moment !

The second side of the first album starts in a completely different tone. Mushy, ie Valentina, the cold-wave singer/composer from Italy, installs a wonderful, ethereal and romantic atmosphere with her cover of « Baby Tonight » and believe it or not, you really have the impression that the song comes from her repertoire. Nice !
Another duo that unfortunately called it quits a few weeks ago is Violet Tremors. Their recording of « It's So Good » is amazing, with vintage synth sounds, a very strong beat and domineering female vocals. Jessica White and Lorene Simpson have a very sensual nature and it shows !
Then follows the version of « Nowhere » by Mirror Mirror, a New-York based duo composed of David Riley and Ryan Lucero. It is closer to the original than the Bestial Mouths version and it's a complete dancefloor killer ! Check the video here.
Meddicine's rendering of « The Long Run » marks a complete disruption. This English one-woman project is specialized in fractured noise pop over industrial soundscapes. The music is clattering, throbbing and oscillating its way through old synth sounds, and the voice-over is haunting and mysterious. Very experimental but thrilling !

« Breakdown » was a new-beat hit for Snowy Red, composed by Micky Mike, Carol and Boubou. Here, it is covered by Nové Můra, the solo project of Lawrence Pearce, an EBM composer based in L.A. who also played in //TENSE//. This version is powerful with strong drum machine sounds and a huge bass riff. Jessy Champagne, from Jewels of the Nile, provides additional female vocals. Note that Jessy has just formed a new project with Robert Lane from //TENSE//.

The first side of the second album starts with the cover of « Euroshima (Wardance) » by Revelator, the side solo project of Ben Chisholm, the partner in crime of Chelsea Wolfe. In comparison with Scorpion Violente, the point of view on the song is more ambient, electronica oriented with beautiful sounds. The vocals are provided by Freddy Ruppert, from the band Former Ghosts. Check the video of this song here.
Animal Bodies' cover of « Lies In Your Eyes » is simply a hit ! It has an amazingly attractive rhythm thanks to a sequenced bass line and a very catchy drum pattern. The band from Vancouver, which includes Natasha and Sam, puts its stamp on the song with strident guitar licks and assertive vocals. For me, it's clearly the best track on the album. Listen to it on Bandcamp.
Newclear Waves, the project of Alessandro Adriani (Mannequin Records), provides a technoïd, hypnotic version of « Blood Blood Blood ». The little, childish melody composed by Micky Mike is adapted here in a much lower tone and gets a completely different feeling, more menacing, more mysterious.
Oddly enough, Safyée, aka Alice Thiel, the daughter of Micky Mike, is the only Belgian musician to appear on this tribute. This track is her first official release. Being also a member in the band Simi Nah, she is helped in this cover by Scuzzy, Simi Nah's musician and producer. A family thing ! And the result is very powerful : the sound is huge, with EBM overtones and Safyée reveals a real talent as a singer ! Nice !

The first track of the last side is provided by one of the spearheads of the minimal wave scene, the New-York based band Led Er Est. Their light, pop-oriented sound matches perfectly with the song, « A Picture ». You will find here the classic ingredients that make this band so unique, with analog synths, vintage drum machines and the lingering, Robert Smith-like voice of Samuel kK. Nice...
Another version of « Breakdown » is provided by Bright Future, a Brooklyn based electronic band with vocalist/guitarist/producer Frank Midnite at the helm. Midnite has slowed down the rhythm and has transformed the new-beat hit into a lo-fi, bedroom soundscape, featuring very cinematic arrangements with samples and recordings. Weird but interesting...

Marburg is the side project of an artistic group based in Poland, Ebola Collective. The main goal of this project is live activity and never-ending sound experiments. Their strong DIY ethic and mentality can be heard in this very experimental version of « Nowhere »,on which the vocals sound like angry children singing. Check the video of this song here.

The Tribute album closes beautifully with the long (more than 7 minutes) rendering of « So Low » by Deathday, the L.A. based band of brothers Alex and Giovanni Guillén. The atmosphere is 100% cold wave and shoegaze, with high-pitched vocals. In the middle of the song, a sonic progression builds up to end in a noisy paroxysm. A great ending !
Note that the Tribute album comes in a very nice, arty deep black gatefold. It is available on vinyl only: 2x12" (180gr) grey / hand-numbered limited edtion of 500. The first 125 copies come with a free limited and hand-numbered poster. The tracks were edited and mastered by Scuzzy (from Simi Nah) at AtOMiC Studio in Ostend, Belgium. The beautiful cover art was provided by the New-York based artist Betsy VanLangen.
In a nutshell: a beautiful double album and a real must-have of all lovers of new-wave and minimal wave.
Tracklist:
LP1
Bestial Mouths - "Never Alive"
//TENSE// - "Deep Desire"
Strange Powers - "Sinkin' Down"
Scorpion Violente - "Euroshima (Wardance)"
Mushy - "Baby Tonight"
Violet Tremors - "It's So Good"
Mirror Mirror - "Nowhere"
Meddicine - "The Long Run"
Nové Můra feat. Jessy Champagne - "Breakdown"
LP2
Revelator feat. Freddy Ruppert - "Euroshima (Wardance)"
Animal Bodies - "Lies In Your Eyes"
Newclear Waves - "Blood Blood Blood"
Safyée - "Torpedo Good Luck"
Led Er Est - "A Picture"
Bright Future - "Breakdown"
Marburg - "Nowhere"
Deathday - "So Low"
Check the exclusive interview with Michael Thiel, aka Weyrd Son here.
Philippe BLACKMARQUIS
04/06/2013
---