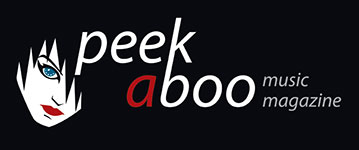 like this cd review
---
MONO NO AWARE
Tatemae
Music
•
CD
Ambient
•
Rhythmic Industrial
[85/100]

Hands Productions
27/05/2013, Chris KONINGS
---
Seven years after his last real album "Kataku", Leif Künzel is back with the new album "Tatemae". In between these, there were two exploits; "Ketoujin", a release with 13 before unreleased tracks, and the EP "Pachinko To Hanbaagaa". MONO NO AWARE is Japanese, describing a concept to define the essence of Japanese culture. It was invented by Motoori Norinaga (1730-1801), a literary and linguistic scholar. The term itself can be roughly translated as "Sensitivity to things".
Over to the essence, what is it like? Should we spend our hard earned cash on 200 grams of cardboard and plastic? Since these crude materials contain some wonderful and hypnotic rhythmic noise, the correct answer is: HELL YEAH!
Hypnotic, that's the word that defines this album. Ranging from industrial noise to ambient with some field recordings, every song can draw you into a cold and bleak dream. The album starts with a dark brooding ambient intro, quickly picking up the pace with some harsh acid industrial (Jadoo & Blackbox). After some powerful and even relentness rhythmic noise (KFF & AI) you can take a breath of cold air (MMM). Then it's back to the grinder, especially with "Negum", which is a six minute long joyride through Sonar-like machinal repetitive noise. "Alive" repeats the same but in a less convincing way. In need for a bit of Esplendor-style mangled voices? "Hadaka" will provide just that!
A few remixes are added, both Wieloryb and Dirty K do a good job, I like Wielorybs better though; fast paced action and a few ethnic elements really work well together, which he already proved in his own album "Namaste". Dirty K takes six and a half minute, a bit over my attention span but still a good stomper. The last two songs are good filmic outro's, very visual and floaty sounds, reminding me of Access To Arasaka.
There's also a double cd version available, the extra part is called Honne but I did not have the pleasure to check that one out... Again a good one from Hands!
Chris KONINGS
27/05/2013
---