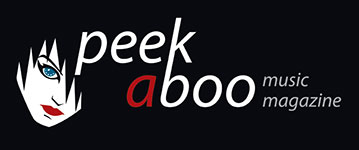 like this vinyl review
---
WINTERKÄLTE
Maschinenfest Tracks 1999-2014
Music
•
Vinyl
Industrial
•
Noise
•
Rhythmic Industrial
[95/100]

Hands Productions
21/11/2014, Peter HESELMANS
---
I think Winterkälte needs no longer any introduction among the industrial scene lovers. The project already started in 1991 and is one of the leading bands in drum 'n' noise. Udo Wiessmann and Eric de Vries bring us with 'Maschinenfest tracks 1999-2014' a retrospective of 10 performances at the legendary Maschinenfest-festival.
The band denies that this is a 'Best of''-album, but a collection of physical tracks with the club firmly in focus. They kick off with the live track 'Warm up', already from 1997, but Winterkälte simply knows no warm up as Udo and Eric lead us directly to the heavy distortion and pounding beats that they are known for. And once again I understand why they became one of the pioneers of the second generation of the noise and industrial movement.
The destruction continues with'Greenwar Theme One' and 'TBT'. There is no doubt: Winterkälte is one of the harshest exponents of the electronic scene. This LP will shiver your body and mind, sometimes it's like an earthquake made by rhythmic noise and industrial sounds that destroy anything that comes nearby. So a heavy sonic attack, although I heard some techno-dance beats as well.
All in all this release is a must have for any rhythmic industrial lover. So, as Christmas is not far away, this might be the perfect gift: eight studio tracks, five of which never have been available in this version and two live cuts. This all comes in a beautiful package: two heavy weight LP's in a special high quality foldout cover, including the CD version, four prints and a sticker. This compilation will make any drum'n'noise lover very happy!
Tracklist:
1. Warm Up (live at Musik in Elektrisch 1997)
2. Greenwar Theme One (s.v.)
3. TBT
4. Stop Exxon
5. Ban Depleted Uranium Weapons
6. Stop Plutonium
7. Structure 10
8. Toxic Ships (Cetraro Version)
9. Fracking Siberia
10. Deep Sea Defenders (live at Maschinenfest 2012)
Peter HESELMANS
21/11/2014
---