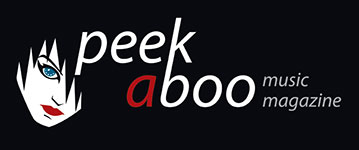 like this cd review
---
AUTOMAT
Automat
Music
•
CD
Electronics
•
Experimental
[70/100]

Bureau B
20/11/2014, Paul PLEDGER
---
With a guest-star role-call that includes Lydia Lunch, Genesis Breyer P-Orridge and Blixa Bargeld, you'd be forgiven for thinking that Automat's self-titled project would comprise ear-splitting experimentalism and hard-hitting lyrics. Sure, with members of Einsturzende Neubaten and Die Haut in permanent attendance you'd expect a bit of electronic argy-bargy but, to be fair, Automat is more subtle than expected. It's also not your typical Bureau B album - by crikey, there are dance-beats akimbo!
The three key guests provide an interesting array of husky utterances, drawled passages and verbal diversions while the remaining mainstays churn out some ball-banging beats and dubbed up decadence from another era. This is the '90s era when the likes of Meat Beat Manifesto frightened hi-fi's with throbbing basslines, the '80s period when Jah Wobble was well and truly leaving behind his PiL roots and the '70s decade when Can became prog-rock's punks.
It is also 2014 and all the above genres converge on the hypnotic SXF and thunderous opener THF, as well as Bargeld's Am Schlachtensee. In short, Automat have created something out of very little - small melodies gradually blossom into fully-grown epics and thus cement the reputations of all concerned, rather triumphantly. Whilst there aren't any songs as such, Automat craft a rather morish groove that chugs and sputters rather appealingly.
This review also appeared on Flipside Reviews
Paul PLEDGER
20/11/2014
---