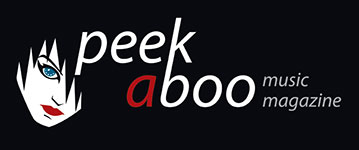 like this cd review
---
LINGOUF
Quatuor Solitaire
Music
•
CD
Electronics
•
Experimental
[85/100]

Ant-Zen
11/12/2016, Peter HESELMANS
---
The Frenchman Vincent Lagouf remains very active on the Ant-Zen label. This is already his tenth cd since he joined this German label in 2008. Complex sounds and influences are skillfully distilled in his own world and environment.
Special about this release is that samples, acoustic instruments and vocals were omitted, so the synthesizer is the only sound source. Each track was recorded in four parts and is therefore an integral part of the concept of this CD. The four fundamental elements are fire, water, wind and air. Each song is a musical journey and although we still catalogue this CD as experimental and industrial, most songs aime at a broader audience than his past work.
Opener Sans Voix starts slowly. The atmospheric electronic tones are joined by bombastic beats. Creaking rhythms and dark atmospheric sounds give us an idea of the changing moods and feelings of this artist.
The conceptual tour continues with Voie Sans Mots: slowly accumulating electronics with amazing twists and atmospheric monotone sounds, without the really heavy experimental sounds that this artist is known for.
We hear dark depressive sounds on Coeur Au Core, and again, those great twists of sound and color, a wonderful versatility on each song, a true tour through the electronic fantasies of Vincent.
On Corps De Maux we even hear some metallic electro sounds, joined by distorted and brutal sounding synthesisers. Former releases often sounded like a tsunami of sounds with little variety, but on this album each song is an electronic mixture.
The same strategy on Choeur De Pas Sages, with a beautiful arangement of sounds. The danceable dark passages would certainly make some of us move in a dark alternative club.
The seven powerful tracks on this release are an example of variable and creative electronic music, ranging from dreamy atmospheres, mighty bass lines, obscure sounds and even danceable electronoise. They have much to tell and never get boring. Discover the wonderful new sounds and atmospheres on the new Lingouf album!
Peter HESELMANS
11/12/2016
---
De Fransman Vincent Lagouf blijft zeer actief op het label Ant-Zen. Dit is alweer zijn tiende cd sinds hij in 2008 bij het Duitse label tekende. Complexe geluiden en invloeden worden door deze artiest vakkundig gedistilleerd uit zijn eigen leefwereld. Speciaal aan deze release is dat samples, akoestische instrumenten en zang zijn weggelaten en vervangen door synthesizers. Elke track is in vier delen opgenomen en is bijgevolg een integraal onderdeel van het concept achter deze cd. De vier fundamentele elementen du: vuur, water, wind en lucht.
Elke song is een muzikale reis op zich, en alhoewel we deze cd nog steeds cattegoriseren als experimenteel en industrieel, zijn de meeste songs meer dan zijn vroegere werk geschikt voor een ruimer publiek.
Opener Sans Voix komt traagjes op gang: sfeervolle elektronische tonen die voorzichtig weerklinken tot de bombastische beats toeslaan. Krakende ritmes en donkere atmosferische geluiden geven een gevoel van de wisselende gemoedstoestanden van deze artiest
De conceptuele excursie gaat voort met Voie Sans Mots: intieme, langzaam opgebouwde elektronica met verbazende wendingen en atmosferische monotone geluiden, zonder dat het echt zwaar experimenteel klinkt. Donkere depressieve klanken horen we in Coeur Au Core, maar ook hier weer die fantastische wendingen van klank en kleur. Wonderlijke veelzijdigheid in elke song, een excursie doorheen de elektronische fantasieën van Vincent. In Corps de Maux worden we halverwege zelfs verrast met metaalachtige elektrogeluiden, distortie en brutaal klinkende synthesizers.
In vroegere releases werd je vaak bedolven door een tsunami van geluid met weinig afwisseling, op dit album biedt elke song de nodige verscheidenheid. In Haut Choeur De Pas Sages wisselen zelfs hippe vrolijke tonen af met dansbare donkere passages die niet zouden misstaan in een alternatieve donkere club.
De rest van de songs op deze cd is op dezelfde leest geschoeid qua opbouw. Het zijn zeven krachtige tracks met variabele en creatieve electronica, gaande van sfeervolle en dromerige stemmingen, machtige baslijnen en obscure klanken tot dansbare elektronoise. Ze hebben heel wat te vertellen en vervelen nooit. Heerlijk om steeds weer nieuwe geluiden en stemmingen te ontdekken op deze tot nu toe meest toegankelijke release van deze artiest.
Peter HESELMANS
11/12/2016
---