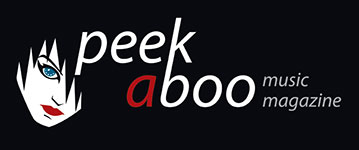 like this cd review
---
THE AGONIST
Five
Music
•
CD
Extreme Metal
•
Melodic Rock
•
Metalcore
[80/100]

Napalm Records
11/12/2016, Wim GUILLEMYN
---
This is the second album with the singer Vicky Psarakis and it can not be denied that her vocals of Vicky bring more variation to the music of The Agonist. Five incidentally comes just over a year after Eyes of Providence. But to further inform about the variations: the album still contains aggressive and harder songs, but it contains also tracks that highlight a different side. I' m thinking in particular of The Raven Eyes, a song that floats on an acoustic guitar and sparse piano sounds and in which Vicky shows to be able to cope with different nuances and styles. A strong track.
The same goes for The Moment, although it is a rather mediocre and predictable song. Anyone who might thinks that the album is a semi-soft boiled egg, is mistaken. Tracks such as The Chain, The Resurrection and The Villain are nasty metal songs. And some tracks sound more moderate. The album ends with the bonus track Take Me To Church by Hozier. A very compelling track with an Agonist touch. Nicely done and very daring.
Five is a firm album with enough variation and punch. Singer Vicky Psarakis takes the songs to a higher level. Wondering how all this sounds when played live.
Wim GUILLEMYN
11/12/2016
---
Dit is het tweede album met zangeres Vicky Psarakis en men kan niet ontkennen dat haar vocals meer variatie in de muziek van The Agonist brengen. Five komt overigens slechts een dik jaar na Eyes of Providence uit. Maar om over die variatie door te gaan: het album bevat nog steeds de agressie en hardere songs die we van deze band gewoon zijn. Daarnaast staan er ook tracks op het album die een andere kant tonen. Ik denk dan in het bijzonder aan The Raven Eyes, een song dat drijft op een akoestische gitaar en wat spaarzame piano. Hier toont Vicky dat ze met haar stem heel wat nuances en stijlen aankan. Een sterke track.
Hetzelfde geldt voor The Moment dat eerder een middelmatige en voorspelbare song is. Wie denkt dat het album een halfzacht gekookt eitje is, vergist zich evenwel. Tracks zoals The Chain, The Resurrection en The Villain zijn gemene metalsongs. Daarnaast zijn er ook nog enkele tracks die iets gematigder klinken. Als afsluiter en bonus waagt deze band zich aan Take Me To Church van Hozier. Het is een erg meeslepende track die een degelijke Agonist-touch heeft gekregen. Mooi gedaan en vooral gedurfd.
The Agonist levert met Five een ferm album af met voldoende variatie en punch. Zangeres Vicky Psarakis tilt de songs naar een hoger niveau. Benieuwd hoe dit alles live klinkt.
Wim GUILLEMYN
11/12/2016
---
---