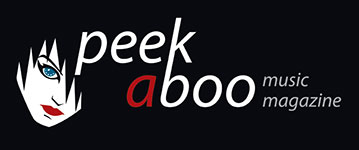 like this cd (ep) review
---
OBITUARY
Then Thousand Ways To Die
Music
•
CD (EP)
Death Metal
[85/100]

Relapse Records
11/12/2016, Mark VAN MULLEM
---
Death metal legend Obituary has announced a new release for October 21st on the Relapse label: Ten Thousand Ways To Die, a special two-song single containing two brand new studio tracks plus a live set of twelve (12) classics and fan favorites from the band's catalogue as a bonus, recorded live in eleven different cities during the successful 2015 US Inked in Blood Tour. That's 14 songs, not bad for an interim release, is it?

The release of the tenth Obituary album is scheduled for spring 2017 and the band has announced a European Tour the coming fall with Prong and Exodus, starting on october 21st - the release date of Ten Thousand Ways To Die - and ending on november 20th. In the mean time you can put your grabby hands on this Then Thousand Ways To Die, with 'only' two new songs and twelve live classics, vintage Obituary if you ask me.

Both Loathe and title track Ten Thousand Ways To Die are killers. Death metal as we like it. Loathe is an instant classic, blending doom and death metal the Obituary way. The title track is another epical Obituary top class composition: great grunts, some sore vocals, great guitar playing and a powerful overall sound.

The live section surely will make you thirsty for both the upcoming European Tour and the new album in the making. During the US dates of the Inked in Blood tour sound engineer Joe Cincotta recorded each show. The band then chose its favorite live tracks. The recordings capture the real live experience because nothing was done to the songs after the live performance recording, so it gives you the real, true, unedited "live show" sound and the feeling that the fans experienced at each show, as the band proudly states.
Amongst the live recordings you'll find beauties such as Bloodsoaked, Redneck Stomp, Dying, Chopped in Half-Turned Inside Out and of course Slowly We Rot, to mention only a few of my faves. I'm sure you'll have some other gems on this album.
In fact, the whole selection outlines how well the band's live reputation still is, almost as good as the real thing.
It does not need proof, but both the new tracks and the live selection show that after nearly 30 years the band still deserves a place at the top of the death metal pantheon. Obituary still plays in death metal's premier league. Truth be told!
Is Ten Thousand Ways To Die the better filler or an essential release? Maybe both. You get excellent new material and some great live tracks, or a grand live album with two extra studio tracks.
Mark VAN MULLEM
11/12/2016
---
Obituary brengt op 21 oktober 2016 een potige single uit. Ten Thousand Ways To Die bevat behalve twee gloednieuwe studio tracks ook twaalf songs, opgenomen tijdens het Amerikaanse luik van de Inked in Blood-wereldtour van de deathmetal-legende in 2015. Veertien songs in totaal. Schreef ik single? Potige single dus. En niet slecht voor een tussendoortje.

De deathmetal-pioniers uit Tampa zitten niet bepaald stil. Met de vorige tour nog maar 'net' achter de rug, kondigde de band voor oktober en november een herfsttour aan, samen met Prong en Exodus. En er is deze Ten Thousand Ways To Die. Het tiende full album is beloofd voor de zomer van 2017. Maar eerst dus deze Ten Thousand Ways To Die, een aanrader en niet alleen wegens de uitstekende live-registraties van de Inked in Blood-tour, de twee nieuwe opnames zijn meer dan de moeite waard: vintage Obituary.
In Loathe, een instant classic, worden doom en deathmetal op geniale wijze met elkaar verweven, op de Obituary-manier. De track Ten Thousand Ways To Die is een echte epic. De gebruikelijke ingredienten worden perfect gebruikt: geweldige grunts, hese zang, geniaal gitaarspel en een erg knap en strak totaalgeluid.
Bovenop de twee nieuwe Obituarykillersongs krijg je er ei zo na nog een compleet concert bovenop. Nu ja, zo lijkt het toch. Het betreft opnames van verschillende optredens in de US, maar zo samengesteld dat het aanvoelt alsof je naar een volledig concert luistert. Dat was ook de bedoeling. De bands geluidstechnicus Joe Cincotta nam élk concert op, de band selecteerde de songs. Er werd bewust niét aan geprutst in de studio, je krijgt de songs te horen zoals ze gebracht werden: intens en met ruwe power.
Tussen die live-opnames hoor je toppers zoals Bloodsoaked, Redneck Stomp, Dying, Chopped in Half-Turned Inside Out en natuurlijk Slowly We Rot, om me te beperken tot mijn favorieten. Elkeen zal er wel andere beste momenten uitpikken, maar de gehele selectie schetst goed hoe de band zijn live-reputatie nog steeds waarmaakt en ze doet je dorsten naar de opkomende tour of/en het album dat voor de zomer van 2017 gepland is.
Obituary bewijst na bijna 30 jaar nog steeds terecht in de eerste klasse van de deathmetal-competitie spelen. Is Ten Thousand Ways To Die een essentiële release, of gewoon een erg goed tussendoortje? Misschien allebei. Je kan de aanschaf overwegen voor de nieuwe songs met als bonus maar liefst twaalf live-songs, of je kan je een uitstekend Obituary-live-album aanschaffen met twee nieuwe studio tracks. Aan jou de keuze.
Mark VAN MULLEM
11/12/2016
---