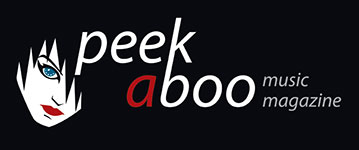 like this concert review
---
HEINRICH IGNAZ FRANZ VON BIBER/CLAUDIO MONTEVERDI
(Missa Salburgensis & Selva Morale e Spirituale, Collegium 1704 & Collegium Vocale 1704 o.l.v. Vaclav Luks, Antwerpen, deSingel, 23/09/2016)
Concert
Classical
[85/100]

11/12/2016, William LIÉNARD
---
The Missa Salisburgensis (1682) is among the most monumental religious compositions from the Baroque period. It takes about 50 minutes and is written for four choirs and six instrumental music groups, including 10 trumpets and four organs for the basso continuo. Few religious temples are equipped for this type of work, but that was no problem in the Salzburg Cathedral in 1682. In the Antwerp deSingel, conductor Václav Luks had to be creative because the Blue Hall is not exactly a place that can be compared to a cathedral or an immense church: trumpets and timpani were installed left and right in an elevated area, and an acceptable solution was found for the four organs. The result was an unforgettable concert by the wonderfully sounding Collegium Vocale 1704 choir, supported by the enthusiastic members of the Collegium 1704 orchestra. Together they played an impressive piece of music in which soft and loud passages were in perfect balance. We heard heart-breaking versions of the Benedictus and the Agnus Dei, thanks to the very musical and easily accessible solos and harmonies of the singers. The choir gave us goose bumps and the trumpets and timpani seemed to announce the appearance of God the Father himself.

A perfect concert it was. Collegium Vocale 1704 (Not the Ghent choir!) and Collegium 1704 confirmed what experts have long known: Eastern Europe has professional quality in abundance. Conductor Vaclav Luks, who began his career as a harpsichord and horn player (the Academy für Alte Musik), was in high spirits and he always retained control over the more than 60 musicians and singers. Heinrich Ignaz Franz von Biber's Missa Salisburgensis was no less than a highlight, right from the start of the new music season.

The evening began with compositions by Claudio Monteverdi (1567-1643) from Selva Morale e Spirituale (a collection of liturgical compositions - madrigals, a mass, psalms and a Maria hymne - which he composed in 1640 for the San Marco in Venice) and from the acclaimed psalms cycle Vespro della Beata Vergine (1610). An appropriate choice for a double concert, because even though the two men belong to different time periods, there is indeed a degree of consistency between their work, because the Venetian was an important source of inspiration for Biber as a result of his sense of innovation and his experimental approach. Monteverdi is a transitional figure; sometimes you hear the troubadours and minstrels of the Renaissance in his compositions, on other occasions he overwhelms the listener with broad and bombastic melodies as a play of light and dark, comparable to the methods, used by Von Biber in the Missa Salisburgensis.
It was a unique evening in the Blue Hall of deSingel: Collegium 1704 and Collegium Vocale 1704, led by Václav Luks, played a perfect concert and received a five-fold applause, a rarity in the Antwerp concert hall.
Program:
Claudio Monteverdi:
Dixit Dominus II Psalm 110, SV264 (uit Selva Morale e Spirituale, 1640)
Beatus Vir Psalm 112, SV268 (uit Selva Morale e Spirituale, 1640)
Sonata sopra Sancta Maria, SV206:11 (uit Vespro della Beata Vergine, 1610)
Laudate Pueri I Psalm 113, SV270 (uit Selva Morale e Spirituale, 1640)
Gloria in Excelsis Deo, SV258 (uit Selva Morale e Spirituale, 1640)
Heinrich Ignaz Franz von Biber:
Missa Salisburgensis (1682)
William LIÉNARD
11/12/2016
---
De Missa Salisburgensis (1682) behoort tot de meest monumentale religieuze composities uit de barokperiode. Ze duurt ruim 50 minuten en is geschreven voor een gigantische bezetting van vier vocale koren en zes instrumentale muziekgroepen waaronder 10 trompetten en vier orgels die voor een ononderbroken basso continuo zorgen. Ze stelt enorme eisen aan een kerkgebouw, maar dat was destijds geen probleem in de kathedraal van Salzburg. In de Antwerpse deSingel moest dirigent Vaclav Luks evenwel creatief te werk gaan, want de blauwe zaal is niet bepaald een ruimte die men met een kathedraal of een domkerk kan vergelijken: trompetten en pauken waren links en rechts in een verhoogde ruimte geïnstalleerd en voor het imiteren van de vier orgels werd een acceptabele oplossing gevonden. Het resultaat was een onvergetelijk concert met een ruim 32 man/vrouw sterke koor Collegium Vocale 1704 dat mocht rekenen on de instrumentale steun van het Praagse orkest Collegium 1704. Samen recreëerden ze in deSingel een indrukwekkend muziekstuk waarin zachte en luide passages elkaar perfect in evenwicht houden. Voor het Benedictus en het Agnus Dei val je als toehoorder meteen dankzij de zeer muzikale en makkelijk toegankelijke solopassages van de zangers, als de koren in actie komen lijkt het of God de Vader in hoogsteigen persoon ten tonele zal verschijnen.
Een perfect uitvoering dus. Collegium Vocale 1704 (niet het Gentse koor!) en Collegium 1704 bevestigen wat kenners al lang weten: in Oost-Europa zitten professionele gezelschappen die niet onder moeten doen voor hun westerse collega's. Dirigent Vaclav Luks, die zijn carrière begon als klavecimbelspeler en hoornist (o.a. bij Academie für Alte Musik) ging als een duivel tekeer, maar hij hield de uitvoering perfect onder controle. De Missa Salisburgensis van Heinrich Ignaz Franz von Biber (1644-1704) was niet minder dan een hoogtepunt, al meteen bij de start van het nieuwe muziekseizoen.
Voor het eerste deel van de avond was werk van Claudio Monteverdi (1567-1643) geselecteerd uit Selva Morale e Spirituale (een collectie liturgische composities - madrigalen, een mis, psalmen en een Maria-hymne - die hij in 1640 componeerde voor de San Marco in Venetië) en uit de alom geprezen psalmencyclus Vespro della Beata Vergine uit 1610. Een terechte keuze voor een dubbelconcert, want hoewel beide mannen elkaar niet hebben gekend, is er wel degelijk sprake van een zekere samenhang tussen hun oeuvre, want met zijn zin voor vernieuwing en zijn experimentele aanpak was de Venetiaan een inspiratiebron voor Von Biber. Monteverdi is een overgangsfiguur; soms hoor je in zijn composities de troubadours en minnezangers uit de renaissance, andere keren overweldigt hij de toehoorder met breed opgezette en bombastische muziekfragmenten als een spel van licht en donker, net zoals Von Biber in de Missa Salisburgensis.
Een perfecte avond en daar was het muziek minnend publiek in de afgeladen Blauwe Zaal van deSingel het helemaal mee eens: Collegium 1704 en Collegium Vocale 1704 o.l.v. dirigent Vaclav Luks mochten rekenen op een vijfvoudig applaus, een rariteit in de Antwerpse concertzaal.
Programma:
Claudio Monteverdi:
Dixit Dominus II Psalm 110, SV264 (uit Selva Morale e Spirituale, 1640)
Beatus Vir Psalm 112, SV268 (uit Selva Morale e Spirituale, 1640)
Sonata sopra Sancta Maria, SV206:11 (uit Vespro della Beata Vergine, 1610)
Laudate Pueri I Psalm 113, SV270 (uit Selva Morale e Spirituale, 1640)
Gloria in Excelsis Deo, SV258 (uit Selva Morale e Spirituale, 1640)
Heinrich Ignaz Franz von Biber
Missa Salisburgensis (1682)
William LIÉNARD
11/12/2016
---