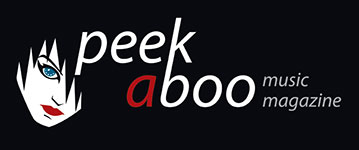 like this cd review
---
SCHEUBER
The Me I See
Music
•
CD
Electro Pop
•
Electronics
•
Future Pop
Trisol
11/12/2016, Didier BECU
---
27 years ago, Dirk Scheuber founded Project Pitchfork with Peter Spilles. Much has been written and debated about the band, but there is no doubt that the Hamburgers belong to the absolute top of the EBM electro scene.
It had to happen. After Peter Spilles did all kinds of pretty things with Jinxy in Santa Hates You, Scheuber presents his first solo album. The cover makes it difficult for the fan as the black and white photograph makes you think that the German EBM star made a singer-songwriter album. Of course that is far from the truth, as from the first song (Everything) you hear electro rock.
People who want to criticize everything might say that this solo record makes little sense because you hear a lot of influences from Project Pitchfork. That is undoubtedly correct, but Out Of Time proofs that the German musician has no need to write another bunch of club hits. The song sounds a bit like the best of VNV Nation (that actually exists), but it's the melancholy on this song (and actually on the entire album) that gets the upper hand.
In Averell and Lovers Breath, Scheuber works with vocoders and you think of mind.in.a.box, but do not worry as Schueber has more than enough talent to find his own way. Chyta goes one step further, it is still melancholy, but Scheuber does what we normally expect from Gary Numan, and that creates musical fireworks.
Did we say Scheuber doesn't want club hits on this album? Well, we lied, because Space is a dance anthem that we last heard in the heyday of Apoptygma Berzerk! Godshape is less succesful, because Schueber is not Trent Reznor. But that's the sole weak track.
With The Me I See, Scheuber walks the electronic path that made him an icon. Innovative it is not, but from an artist who revolutionized the genre you don't expect that!
Didier BECU
11/12/2016
---
27 jaar geleden richtte Dirk Scheuber samen met Peter Spilles Project Pitchfork op. Er is al veel over de band geschreven, en al meer over gediscussieerd, toch staat het buiten kijf dat de groep uit Hamburg tot de absolute top van de EBM-elektroscène behoort.
Het moest ervan komen:nadat Peter Spilles met Jinxy allerlei leuke dingen in Santa Hates You deed, is Scheuber er nu met zijn allereerste soloplaat. De hoes zet de fan meteen op een dwaalspoor: een zwart-witfoto van een wat oudere muzikant. Je zou bijna denken dat de Duitse EBM-ster een singer-songwriterplaat heeft gemaakt. Niets is minder waar, vanaf de eerste song Everything hoor je synthetisch gebeuk: dit is elektrorock.

Mensen die op alles en nog wat kritiek hebben zullen je misschien wel vertellen dat dit solo-uitstapje weinig zin heeft omdat je er veel invloeden van Project Pitchfork in hoort. Dat laatste is ontegensprekelijk waar, maar vanaf Out Of Time wordt het duidelijk dat de Duitse muzikant geen behoefte heeft aan clubhits. De song klinkt wel een beetje als het beste van VNV Nation (zoiets bestaat), maar het is vooral de weemoed die op deze song (en eigenlijk op het volledige album) de bovenhand haalt.

In Averell en Lovers Breath goochelt Scheuber met vocoders en dan denk je ontegensprekelijk aan mind.in.a.box, maar geen nood: Schueber heeft meer dan genoeg schrijverstalent om zijn eigen weg te gaan. Chyta gaat nog een stapje verder, melancholie is nog altijd troef, maar Scheuber bevindt zich in contreien waar je normaal alleen maar Gary Numan aantreft, en dat zorgt voor vuurwerk.

Hebben we gezegd dat Scheuber niet naar clubhits zocht? Wel, we logen een klein beetje, want Space is een danskraker zoals we ze alleen maar in de hoogdagen van Apoptygma Berzerk hoorden! Op Godshape slaat Scheuber de bal mis, gewoon omdat hij niet Trent Reznor is.
Met The Me I See betreedt Scheuber het elektropad dat hem groot heeft gemaakt. Vernieuwend is het niet, maar van een artiest die voor een revolutie in het genre zorgde, hoef je dat ook niet te verwachten.
Didier BECU
11/12/2016
---