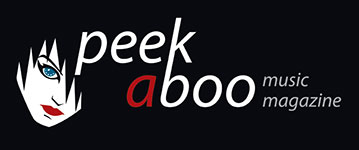 like this vinyl review
---
GROUP A
70 + a =
Music
•
Vinyl
Electronics
•
Experimental
•
Industrial
•
Post Industrial
[95/100]

Mecanica
11/12/2016, Luki PUKI
---
Group A is a Japanese group, currently based in Berlin. The LP is a collection of previous releases with one new track (Deadly 16) out on Mecanica Records.
Group A's work crosses a boundary between live performance art and ambient industrial. The LP feels like the early UK industrial scene, pioneered by Throbbing Gristle and carried on in the USA by acts like Sleep Chamber.
You won't find repetitive club drum beats and pretty choruses. Instead your sound senses will be assailed with tape samples, jarring violins, spoken word and gritty shouted vocals, synth layers on layers and random rhythm samples. It's a dense wall of music that takes time to hear and appreciate. The reward for the patience is possibly the most unique creative industrial music that you will hear this side of the 2000s.
It's hard to rate a music only release by a group tha t is part performance art, please check out the video links if you haven't already. The visual is an integral part of the bands persona. I wish this was a VR or DVD release, compete with the immersive looping visuals the band is famous for. The LP is wrapped in fine black paper, with a silk-screened jacket and an exclusive insert with some graphics and notes. It can't compare to Group A's live musical theatre cabaret, but it does the job.
Luki PUKI
11/12/2016
---