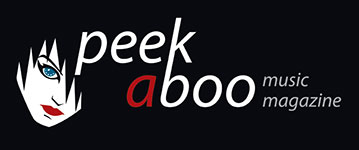 like this vinyl review
---
NUN
Self Titled
Music
•
Vinyl
Minimal
•
Post Industrial
•
Post Punk
•
Synth Punk
[95/100]

Avant! Records
22/10/2015, Luki PUKI
---
NUN's self-titled release is mutant synth punk broadcast back through time via the BBC sci-fi room. It reminds me of groups like Soft Drinks, Sigue Sigue Sputnik, Spizz Energy etc. and is just awesome.
Singer Jenny may actually have stolen a Doctor Who Dalek microphone as it seems to be what she sings through. The music is minimal using analogue synths, drum machine and bass synth and some samples. Somehow this combines into unsettlingly gloomy, sci-fi, horror, 8 bit computer game, oscillating siren din that can almost be uncomfortable to listen to (not unlike the best industrial records of yore Throbbing Gristle anyone.)
Stupidly fun lyrics range from spoon bender Uri Geller to sci-fi, horror and even touch on the grim factoids from the Reader Digest for inspiration.
If we all buy it maybe we can entice them over from Melbourne for an EU tour… EXTERMINATE!
Luki PUKI
22/10/2015
---