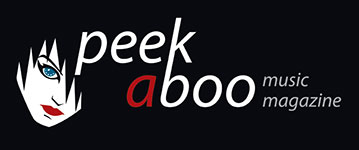 like this cd review
---
NORMIL HAWAIIANS
Return of the Ranters
Music
•
CD
Experimental
[65/100]

Upset The Rhythm
21/10/2015, Paul PLEDGER
---
Normil Hawaiians was a musical collective formed at a time when TV news images of police horses trampling protesters was an everyday occurrence, be it on Greenham Common or outside soon-to-be-closed pits in the north of England. Many a sergeant's wielded baton had also found the heads, hearts and minds of the mid-'80s Wiltshire-based Peace Convoy, a brutal backdrop for the music provided for this album.
Inspired by radical 17th-century protest groups (ranters), Normil Hawaiians' previously shelved third album is a mixture of the eclectic, experimental and eccentric. So pretty much business as usual then. After previously issuing two albums in the early 1980's for long gone indie Illuminated Records, the band began work on Return of the Ranters, finished it then promptly dispersed themselves across various squats in London and family homes in Kent.
Finally, after sitting in a vault for the best part of three decades, and with things the way they are at the moment, politically and socially, various Hawaiians are reconvening for one-off shows, the physical issue of this album (already available on Bandcamp since 2013) and forthcoming re-releases of those first two albums (originals currently fetching £30+ online). Despite being recorded in 1985, Return of the Ranters sounds as fresh as a daisy in places. Recorded at Foel Studios, Hawkwind's base and home to a few Ozric Tentacles sessions, Normil Hawaiians choice of studio is a natural one.
There is an element of other Foelites on here, in particular Amon Duul and Van der Graaf Generator who have frequented the Welsh recording studio on occasion. We're talking found sounds, progressive jazz and rock, political folk song (The Battle of Stonehenge certainly reflects the times) and cyclical motorik rock in the form of the superb Search For Um Gris and the off-kilter opener Sianne Don't Work in a Factory. The short, sweet and somewhat mystical Piton de la Fournaise brings some calm respite to an album that by the end of the first half is a rewarding document of social unrest and liberties taken.
The remaining 20 minutes of this album ain't so easy to get along with though. Steam is an unsettling drone-track with atonal vocals and experimental jamming, while Mouldwarp's Journey is ten more adhoc free-jazz, musique-concrête and shouty minutes. I'm reminded of 4AD's genuinely scary Mass project from 1981 and the equally unsettling Nurse With Wound. Final track The Fog is a return to the band's more accessible approach.
This review also appeared also on Flipside Reviews.
Paul PLEDGER
21/10/2015
---