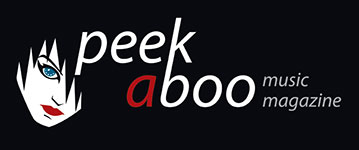 like this cd review
---
JEAN-MICHEL JARRE
Electronica 1 Time Machine
Music
•
CD
Electronics
[70/100]

SONY MUSIC
21/10/2015, Paul PLEDGER
---
At 12 years old, I was given my first album from my parents, Jean-Michel Jarre's heavenly Equinoxe, an album that still stands up to scrutiny almost 40 years later. The Frenchman's other early works such as Oxygene, Magnetic Fields and the surprisingly engaging Concerts In China, are also worth investigating in depth.
However after hearing his '80s nadir that was Zoolook, I switched allegiance to post-punk, Brian Eno and roots reggae and never looked back, save for his above-average Waiting For Cousteau in the '90s. So it comes as a shock to discover that Jarre's 19th studio album and follow-up to 2007's rather forgettable Teo and Tea is a bit special.
Of course, in these times of collaborations, Jarre isn't immune from inviting a few major players over for a session or two, to the extent that every track boasts a guest. But not just any old guest - we're talking high-end respectable contributors from the world of electronica, downbeats and alternative music. Massive Attack's 3D, M83, Moby and Air suit you? How about Fuck Buttons? Hell, he's even signed up celebrated film soundtrack mogul John Carpenter.
Thus, Time Machine is rather good in places. Air provide some light-headed loungetronica and vocoders aplenty on Close Your Eyes, Vince Clarke is a seriously good foil for Jarre's progressive leanings on the two-part Automatic which recalls the man's earlier era and Fuck Buttons make Immortal their own with heavy beats and Olympian synths, though it's hardly the feedback soaking we'd hoped for - good though. Tangerine Dream lend their spaced-out ambience to the rather pretty Zero Gravity while at the opposite end of the age spectrum, younger upstarts Boys Noize bring the groove to the title-track.
It doesn't all satisfy though - Little Boots and Pete Townsend are curious bedmates for an album so obviously celebratory of pioneering synth operators, while Armin van Buuren turns in a rather pedestrian anthem in Stardust. And I'm not convinced about the weird Watching You featuring 3D. But Lang Lang and Carpenter both indulge Jarre's never-ending fantasies with crafted melodies and typically insistent trance-like rhythms.
Overall, there's much to enjoy on a fairly safe collection of trademark Jarre symphonies, essentially given over to those that have learned their craft from a man who could safely claim to being the master of electronic music. Until the world caught up with him, that is.
There's also an accompanying Remix EP out with some excellent reworkings (and a few, not so).
This review also appeared also on Flipside Reviews.
Paul PLEDGER
21/10/2015
---