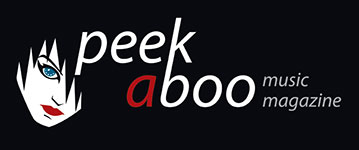 like this cd review
---
COIL
Backwards
Music
•
CD
Electronics
•
Experimental
•
Industrial
[85/100]

Cold Spring
20/10/2015, William LIÉNARD
---
Connoisseurs call it The Nothing Tapes, because with that name the coil album Backwards (1992) was illegally marketed in 2000. 23 years later, Coil's former employee Danny Hyde has dusted the original tapes and Cold Spring Records releases the album officially, albeit with the omission of three compositions.
Coil recorded the album Backwards in 1992, shortly after the release of Love's Secret Domain. But surprisingly, the tapes were put aside. The material was re-worked in the period 1993-1995 and ended up in New Orleans in the Nothing Studios of Trent Reznor (Nine Inch Nails), where the final version was made. But again nothing was done with the Backwards tapes, due to disagreements with men in gray suits, says Danny Hyde. However, the material is not unknown, since other and remixed versions were used for the album The New Backwards (2008) and for different compilations. But now, the original versions of all of these compositions are available for interested fans.
Immediately after the short atmospheric electro track Intro, follows the indestructible composition Backwards. The song begins with noise and whispers, and the vocals are added shortly afterwards, with buzzing synths in the background and exciting electro percussion, a mantra-like and hypnotic composition over which Jhonn Balance drapes his dark and almost hysterical lyrics. I remember a live performance of Backwards at the Dour Festival (2002) with flashing lights and white-clad dancers as enchanting zombies: a performance one never forgets. Amber Rain sounds different, almost dreamy, with narrator Jhonn Balance on a white cloud, accompanied by bell-like synths in the foreground and patches of whistling synth noise in the background: the soundtrack for a psychedelic trip to nowhere land. Fire of the Green Dragon is an industrial track with bombastic electro noise, buzzing synths and distorted voices, whispered vocals and quietly bobbing drum synths: a large portion of controlled pother. Be Careful What You Wish For is a similar track, mainly bobbing on hectic electro percussion and distorted voices and vocals that remind us of Arthur Brown.
Nature is a Language sounds dark and alienating at the sound of synths and drones, with the voice of Jhonn Balance in the background, complemented by whimpering and Kraftwerk-like synths, noise and thumping percussion, while Heaven's Blade has the characteristics of a wide-ranging anthem with organ-like synths, noise and spacious vocals, and soon after evolves to a fairly normal rock song with a good-sounding melody, a nice pace and a diverse soundtrack of synths and synth noise, backed by vigorous drumming. A composition in which Coil proves to function perfectly well in a less experimental environment. Especially the deep tones of Jhonn Balance sound wonderful against a backdrop of crackling and playful synths that at times sound like an exotic string orchestra. A wonderful and beautiful track. CopaCaballa starts as an excerpt from a cabaret show or a musical and evolves to a track with a cinematic character as a result of the spoken vocals, just like Paint Me As A Dead Soul, with dreamy synths and noise that sounds like a field recording and then again with spoken vocals. Nice but not essential.
AYOR (It's In My Blood) is a crazed and brooding dancefloor masher: a high tempo, loud drums and vocals that are not sung but shouted, assisted by repetitive whining synths and spicy noise. A Cold Cell gets organ-like synths on which Jhonn Balance lays the vocals in a quiet way with an amen at the end: heavenly and wonderful, and the encroaching noise in the second half of the composition can hardly affect that atmosphere. Finally, in Fire Of The Mind, Jhonn Balance and Peter Christopherson combine their efforts one more time for an industrial rock ballad with mantra-like and semi-religious characteristics: a hypnotic track as the updated version of Within You and Without You. I could play it all day long…
12 tracks of which at least 10 are perfect, which means 85/100. An excellent album for the fans and a highly recommended introduction for newcomers wanting to enter the world of Coil.
Tracklisting:
1. Intro
2. Backwards
3. Amber Rain
4. Fire Of The Green Dragon
5. Be Careful What You Wish For
6. Nature Is A Language
7. Heaven's Blade
8. CopaCaballa
9. Paint Me As A Dead Soul
10. AYOR (It's In My Blood)
11. A Cold Cell
12. Fire Of The Mind
http://soundcloud.com/coldspring/sets/coil-backwards
info@coldspring.co.uk
William LIÉNARD
20/10/2015
---
Kenners noemen het The Nothing Tapes, want onder die naam werd het Coil-album Backwards (1992) in 2000 illegaal op de markt gebracht. 23 jaar later heeft voormalig Coil-medewerker Danny Hyde de originele tapes afgestoft en brengt Coldspring Records het album als nog officieel op de markt, zij het met weglating van drie composities.
Coil nam het album Backwards op in 1992, kort na de release van Love's Secret Domain. Maar verrassend genoeg bleven de tapes liggen, werd er opnieuw aan gewerkt in de periode 1993-1995 en belandden ze in 1996 in de Nothing Studios van Trent Reznor (Nine Inch Nails) in New Orleans, waar men de definitieve versie maakte. Nadien werd het stil omtrent de Backwards-opnamen als gevolg van meningsverschillen met mannen in grijze pakken, zegt Danny Hyde daar nu over. Het materiaal is uiteraard niet echt onbekend, want andere en geremixte versies kwamen later op het album The New Backwards (2008) terecht en op verschillende compilaties. Maar nu zijn er dus de enige echte originele versies van al die composities en dat zullen de fans beslist op prijs stellen.
Na de korte atmosferische elektrotrack Intro, wordt meteen het onverwoestbare Backwards geserveerd. De song begint met noise en gefluister, maar kort daarna worden de vocalen toegevoegd, zoemende synths op de achtergrond en enerverend elektroslagwerk, een mantra-achtige en hypnotiserende compositie waarover Jhonn Balance z'n donkere en quasi hysterische tekst drapeert. Ik herinner me een live-uitvoering van Backwards op het Dour Festival (2002) met flitsend licht en in het wit gehulde dansers als sprookjesachtige zombies: om nooit te vergeten. Heel anders klinkt het dromerige Amber Rain met verteller Jhonn Balance op een witte wolk, klokachtige synths op de voorgrond en flarden fluitende synthnoise op de achtergrond: de soundtrack voor en psychedelische trip naar niemandsland. Fire of the Green Dragon is een industriële track met bombastische elektronoise, zoemende synths en vervormde stemmen, aangevuld met gefluisterde vocalen en rustig dobberende drumsynths: een flinke portie gecontroleerde herrie. Een gelijksoortige track is Be Careful What You Wish For, zij het dat die vooral dobbert op jachtige elektropercussie en vervormde stemmen, en vocalen die ons Arthur Brown in herinnering brengen.
Nature is a Language klinkt donker en vervreemdend op de tonen van synths en drones met de stem van Jhonn Balance op de achtergrond, aangevuld met jankende en Kraftwerkachtige synths, noise en stompend slagwerk, terwijl Heaven's Blade meteen van start gaat als een breed opgezet anthem met orgelachtige synths, noise en ruime vocalen, maar kort nadien evolueert tot een vrij normale rocksong met een goed klinkende melodie, een prettig tempo en een veelzijdige soundtrack van synths en synthnoise, gesteund door krachtig drumwerk, waarmee Coil bewijst dat het ook op minder experimenteel terrein z'n mannetje kan staan. Vooral de diepe tonen van Jhonn Balance zijn wondermooi tegen een achtergrond van speels en knisperend synthgeluid, dat bij momenten klinkt als een exotisch strijkorkestje. Wondermooie track. CopaCaballa klinkt aanvankelijk als een fragment uit een cabaretvoorstelling of een musical en evolueert onder invloed van de gesproken vocalen tot een track met een filmisch karakter, en die indruk maakt ook Paint Me As A Dead Soul, met dromerige synths en noise die klinkt als een field recording en dan opnieuw gesproken vocalen. Mooi maar niet essentieel.
AYOR (It's In My Blood) daarentegen klinkt bijna meteen als een hitsige en broeierige dansvloerstamper: een hoog tempo, luide drums en vocalen die niet gezongen maar geschreeuwd worden, bijgestaan door repetitieve zeurende synths en pittige noise. A Cold Cell krijgt orgelachtige synths waarover Jhonn Balance op een rustige manier de vocalen legt met een amen op het einde: we zijn niet zo rooms, maar dit is hemels en wondermooi en daaraan kan de oprukkende noise in de tweede helft van de compositie nauwelijks wat veranderen. In Fire Of The Mind ten slotte gaan Jhonn Balance en Peter Christopherson nog een laatste keer voluit voor een industriële rockballade met mantra-achtige en semireligieuze kenmerken: een hypnotiserende track als de geactualiseerde versie van Within You and Without You, en die ik de hele dag zou kunnen draaien.
12 tracks waarvan minsten 10 die zo goed als perfect zijn, dat betekent 85/100. Een uitstekende plaat voor de liefhebbers en een aanraders voor nieuwkomers die de wereld van Coil willen betreden.
William LIÉNARD
20/10/2015
---