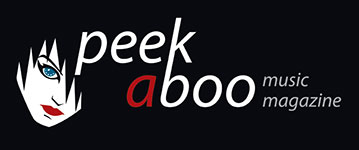 like this cassette review

---
KEVIN STRAUWEN
Moving Sound & Music For Film
Music
•
Cassette
Electronics
•
Experimental
•
Industrial
•
Soundscape
•
Soundtrack
[70/100]

Wool-E Tapes
12/01/2015, William LIÉNARD
---
You might know Kevin Strauwen as the man behind the True Zebra project. Under that name, he released a self-titled album in 2010 and the CD Adoremotion in 2014. His compositions are situated between electro and industrial with a high experimental and ambient content. Meanwhile Wool-E Tapes has release the cassette Moving Sound & Music For Films, with tracks that Kevin Strauwen composed in the last 15 years for existing and not existing (short)films. These compositions are soundscapes that often attract the attention by their striking rhythm, the dark tones and the choral singing, other times you can imagine that they serve as background for dialogue scenes or as a backdrop for nature films (due to the use of sounds of birds). Moreover, they vary in length (between 1 and 6 minutes) and some fragments have more impact than others. Whether the songs were actually used for cinematic productions, we could not figure out, and the titles do not always unravel the underlying intention (would there be one) of the songs.
Introduction of the Characters in a Sound Track (2'52") starts threatening and rhythmic as the music for the opening sequence of a film noir. After a short choral, a guitar takes the lead and the menacing synth sound returns gently, while you can imagine that movie characters are walking through a dark alley or a windy park. Bird sounds welcome you in Boy Says Nothing (4'14"), in which the abrasive sound could come of footsteps, and the whispering voice is following the main character and creates a brooding atmosphere. Music for a Short Film When a Man ​​Lays Down (5'54") is quiet and minimalist, because not much is happening on the screen, while the piano in Music for a Short Film When a Man ​​Woke Up (1'30") barely triggers the action. Fade Away (3'51") actually has a real melody and vocals against a background of acoustic guitar and gentle electronic drops and Uncertain Boxed Saviour (6'15") is a wide and layered synth project, occasionally interrupted by distant birdsong on a bed of quietly growling electronic tones as fog horns in a creaky and industrial landscape of squealing cranes and shrieking forklifts. 1475 (1'02") introduces a distorted male voice against a pure industrial background and 7th at Sea (2'41") sounds like a simple (electronic) barrel organ, perhaps for a walk along the Amsterdam Zeedijk after a bad joint.
I Need to Change? (2'17") again introduces atmospheric sounds and then electro pop tunes, adorned with whispery, almost panting voices. Little Man on the Screen (2'2 ) is a perfect electro riddle for a movie scene in which little happens, but in which the voltage gradually increases, and finally Scars (3'06") floats on peaceful (and later less peaceful) electronic beats and hidden voices to a cinematic climax.
Moving Sound & Music For Films by Kevin Strauwen is out on Wool-E Tapes (cassette).
William LIÉNARD
12/01/2015
---
Kevin Strauwen kent u wellicht als de man achter het project True Zebra. Onder die naam bracht hij een titelloos album uit in 2010 en de cd Adoremotion in 2014. Z'n composities situeren zich tussen electropop en industrial met een hoog experimenteel en ambient gehalte. Ondertussen is bij Wool-E Tapes de cassette Moving Sound & Music For Film verschenen met muziekstukken die Kevin Strauwen de voorbije 15 jaar componeerde (in eigen naam of alter ego's) voor bestaande en niet bestaande (kort)films. Het zijn soundscapes die vaak de aandacht trekken door hun opvallend ritme, de donkere tonen of het inlassen van koorgezangen, andere keren kan je je voorstellen dat ze als achtergrond dienen voor dialoogscènes of als decor voor natuurfilms (wegens het gebruik van dierengeluiden). Bovendien variëren ze in lengte (tussen 1 en 6 minuten) en heeft het ene fragment al meer impact dan het andere. Of de muziekstukken ook werkelijk zijn gebruikt voor filmische producties, dat hebben we niet kunnen achterhalen, en de titels zijn niet altijd een startpunt om de achterliggende bedoeling (mocht daar al sprake van zijn) van de muziekfragmenten te ontrafelen.
Introduction of the Characters in a Sound Track (2'52") begint dreigend en ritmisch als de inleiding van een film noir. Na een korte koorzang neemt de gitaar de leiding en keert het dreigende synthgeluid voorzichtig terug, waarbij je je kan voorstellen dat hoofd- en nevenpersonages door een donkere steeg lopen of door een windering park. Vogelgeluiden heten je welkom in Boy Says Nothing (4'14"), waarin het schurende geluid van voetstappen afkomstig kon zijn en de stem als een slepend parlando het hoofdpersonage op de voet volgt en op die manier een broeierige sfeer creëert. Music for a Short Film When a Man Lays Down (5'54") is rustig en minimalistisch, want er gebeurt niet veel op het witte doek, terwijl de piano in Music for a Short Film When a Man Woke Up (1'30") de actie nauwelijks op gang brengt. Fade Away (3'51") heeft zowaar een echte melodie en een zangpartij tegen een achtergrond van akoestische gitaar en voorzichtige electronicadruppels en Uncertain Boxed Saviour (6'15") is een breed en gelaagd opgezet synthproject, soms onderbroken voor verre vogelgeluiden op een bed van rustig grommend elektronische tonen als misthorens in een krakend en industrieel landschap van piepende kranen en snerpende heftrucks. 1475 (1'02") introduceert een verwrongen mannenstem tegen een pure industrial achtergrond en 7 at Sea (2'41") heeft de eenvoud van een elektronisch draaiorgel, misschien voor een wandeling langs de Amsterdamse Zeedijk na een slecht bekomen joint.
I Need to Change? (2'17") pakt opnieuw breed uit met atmosferische en vervolgens opzwepende elektropoptonen, voorzien van fluisterende, haast hijgende stemmen. Little Man on the Screen (2'27") is een perfecte electro riddle voor een filmscène waarin weinig gebeurt, maar waarin de spanning geleidelijk toeneemt en afsluiter Scars (3'06") dobbert op rustige (en later minder rustige) elektronica beats en verscholen stemmen naar een filmische climax.
Moving Sound & Music For Film van Kevin Strauwen is uit als cassette op Wool-E Tapes.
Tracklist:
1. Introduction of the Characters in a Sound Track.
2. Boy Says Nothing
3. Music for a Short Film When a Man Lays Down
4. Music for a Short Film When a Man Woke Up
5. Fade Away
6. Uncertain Boxed Saviour
7. 1475
8. 7 at Sea
9. I Need to Change?
0. Little Man on the Screen
1. Scars
William LIÉNARD
12/01/2015
---