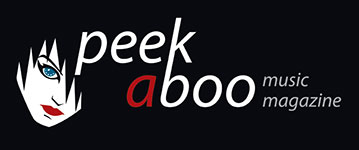 like this digital review
---
ARMONITE
The Sun is New Each Day
Music
•
Digital
Alternative Rock
•
Experimental
•
Soundtrack
[90/100]

Self-released
14/08/2015, Wim GUILLEMYN
---
Armonite is a new band that aims high. The material is produced by Paul Reeve ( Muse etc…) and mastered by Geoff Pesche at the Abbey Road Studios. On bass Colin Edwin (Porcupine Tree), drums by Jasper Barendregt, violin by Jacopo Bigi and composer Paolo Fosso.
The music is a mixture of violins, keys, guitars and percussion. All instrumental pieces have a rich palet of sounds and styles. All fits well together. On 'G as in Gears' we hear a spoken sample of Samuel Gompers speech 'What Does the working man want?' Some songs, like 'Sandstorm' and 'Suitcase War', have a bit of an oriental sound. Probably because of the use of the violin. 'Connect Four' begins with a synth that sounds like that of older progbands (Yes, Steve Miller Band…). Thereafter the song changes back to a more oriental sounding track. Sometimes the tracks are like music for a soundtrack and on other occassions we hear a more rock-like style. So we walk through ten songs.
Very professional and enriching CD that you can download for free on their website, armonite.com
Wim GUILLEMYN
14/08/2015
---
Armonite is een nieuwe band die de lat meteen hoog legt. Het materiaal is geproducet door Paul Reeve en de mastering is van de hand van Geoff Pesche in de Abbey Road Studios. Bassist is Colin Edwin (Porcupine Tree), drummer is Jasper Barendregt, violist Jacopo Bigi en composer Paolo Fosso.
De muziek is een mengeling van violen, keyboards, gitaren en percussie. Instrumentale stukjes die uitblinken in een rijk palet van geluiden en stijlen. Dit alles vormt toch een mooi geheel. In 'G as in Gears' horen we een gesproken sample van Samuel Gompers' speech 'What Does the working man want?' Sommige songs, o.a. Sandstorm, Suitcase War, doen wat oosters aan vanwege de toegevoegde viool. 'Connect Four' begint met een synth zoals men die in vroegere progbands gebruikte (Yes, Steve Miller Band…) om dan opnieuw over te schakelen op een meer oosters geluid. Soms klinken de nummers als een soundtrack en soms neigen ze dan weer meer naar rock. Zo wandelen we door 10 songs.
Heel vakkundige en verrijkende CD die je gratis kan afhalen via hun website, armonite.com
Wim GUILLEMYN
14/08/2015
---
---