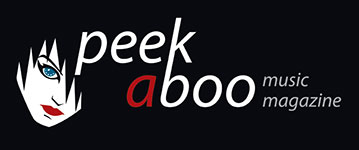 like this movie classics review
---
FEDERICO FELLINI
Il Casanova
Movie
•
Movie classics
Arthouse
•
Biography
[76/100]

Mr. Bongo
13/08/2015, Didier BECU
---
Il Casanova di Federico Fellini from 1976, is without doubt the strangest film of the Italian director. Today it sounds almost like a (sinister) fairy tale, but in the 70s Hollywood was still interested in non-US (quirky) filmmakers. Against his better judgment, Fellini placed his signature on a contract of top producer Dino De Laurentiis stating that he would make a film about the life of the legendary seducer Casanova. De Laurentiis had plans to give the lead role to Robert Redford, but he had forgotten that Fellini never listens to anyone. The filmmaker had never read the memoirs of Casanova Giacomo before, and once he began doing it, he thought that the 18th century heart hunter was a decrepit figure. The result was that he lost interest in directing the film. Fellini realized that he was contractually bound, but that did not mean that Hollywood would get the requested dream biography. De Laurentiis gave the project to Alberto Grimaldi, who four years earlier earned lots of money with Last Tango In Paris. Besides, there is a similarity with the Bertolucci film in which an old man conquers the heart of a young woman. Fellini made a hideous old man of the Venetian adventurer, a creature that would be rejected by any normal woman. Il Casanova di Federico Fellini eventually became a scandal film, albeit one for the arthouse audience, as the average cinema-goer didn't buy a ticket.
Besides the fact that it was not an autobiography, you can't say that Il Casanova di Federico Fellini is easy cinema. Fellini chose excerpts from Casanova's life, and most of those are about the time when he was on the run and hiding in various European places. There is much conversation in the film, but there is not a real content. Casanova is just a womanizer who likes to brag about his sexual performances, but as a human being (even though he thinks that this is not the case) you actually better avoid him. In various interviews Fellini admitted that Il Casanova is not a good movie, and sometimes it seems as if the filmmaker is forced to add this title to his impressive filmography. It only remains a fact that the Fellini's trash is still better than the masterpieces of many others, even though it is hard to realize that this production is made a year after his masterpieces Roma and Amarcord.
The story might be a bit confusing (if you can understand it at all!), but the viewer is overwhelmed by majestic scenes as only the Italian master could make them. Fellini made his later works entirely in the Cinecittà studios, which were rebuilt by De Laurentiis in the 60s after the allied bombardment in World War II.
In this way the whole of Venice was built in a studio. Fellini never creates the illusion that this is not the case, for example the waves of the rivers are simply made of plastic foil or the horse-drawn carriages of cardboard. Il Casanova di Federico Fellini doesn't really look like a film, besides you never get the feeling that you're involved in a story, you're just in the company of a horrible, ugly guy who sees himself as an adonis. Just as in all his later works, Fellini comes up with the most beautiful scenery, Danilo Donati received an Oscar for the costumes. House composer Nino Rota was nominated for best soundtrack, but unfortunately didn't win. The soundtrack is very bizarre, especially the golden bird that makes strange electronic sounds every time Casanova makes a woman happy. Strange, but that's Fellini!
This restored version is released by Mr. Bongo. Since the Fellini exhibition has been touring all over Europe, all films from the Italian filmmaker are released on Blu-ray, albeit each time on a different label! On this disc you can choose between an English-dubbed track, or the original Italian version with English subtitles. The image has been fully restored and that shows! The colours remain somehow dated, but they are more alive than ever. The images are also sharp, the disadvantage is that you can notice on such a transfer how contrived Il Casanova di Federico Fellini is.
Il Casanova di Federico Fellini is certainly not a masterpiece, which confirms the master himself. It's a funny (and sometimes boring, but most idiosyncratic) version of Casanova and particularly recommended for Fellini-fans.
Didier BECU
13/08/2015
---
Il Casanova Di Federico Fellini uit 1976 is zonder twijfel de vreemdste film uit de rijke carrière van de Italiaanse kunstenaar. Vandaag klinkt het bijna als een (luguber) sprookje, maar in de jaren 70 had Hollywood volop belangstelling voor niet-Amerikaanse eigenzinnige cineasten. Tegen beter weten in had Fellini zijn handtekening geplaatst onder een contract van topproducer Dino De Laurentiis waarin stond dat hij een film zou maken over het leven van de legendarische vrouwenversierder Casanova. De Laurentiis zag het allemaal groots en had zelfs plannen om de hoofdrol aan Robert Redford te geven, maar hij was vergeten dat Fellini nooit naar andermans pijpen danst. De filmmaker had voor het contract nog nooit de memoires van Giavcomo Casanova gelezen en eens hij er aan begon vond hij de 18e eeuwse hartenjager zo'n aftandse figuur dat hij geen zin meer had in het draaien van de film. Fellini besefte wel dat hij contractueel gevangen zat, maar dat betekende niet dat Hollywood zijn gevraagde droombiografie zou krijgen. De Laurentiis gaf het project door aan Alberto Grimaldi, die vier jaar eerder als producer ongelooflijk veel centen met Last Tango In Paris had verdiend. Er is trouwens een gelijkenis met de film van Bertolucci, waarin een oude vent het hart van een jonge deerne verovert. Fellini bouwde de Venetiaanse avonturier om tot een afschuwelijke oude vent van wie iedere normale vrouw zou walgen. Il Casanova Di Federico Fellini werd uiteindelijk meer een schandaalfilm, weliswaar eentje voor het arthousepubliek, want de modale cinemaganger kocht geen kaartje.

Behalve het feit dat het geen autobiografie is, kan je Il Casanova di Federico Fellini ook niet bepaald gemakkelijke cinema noemen. Fellini koos ervoor om flarden uit Casanovas leven te tonen, en dan nog het meest uit de periode toen hij op de vlucht was en zich schuil hield in allerlei Europese oorden. Er wordt veel gepraat in de film, maar eigenlijk valt er inhoudelijk weinig of niets uit de conversaties te leren. Casanova is gewoon een vrouwenversierder die graag opschept over zijn seksuele prestaties, maar als mens (ook al denkt hij dat dit niet zo is) eigenlijk beter te mijden is. In diverse interviews geeft Fellini toe dat Il Casanova geen goede film is, en soms lijkt het erop alsof de cineast de titel tegen zijn zin aan zijn indrukwekkende filmografie heeft toegevoegd. Alleen blijft het wel zo dat de rommel van Fellini nog altijd beter is dan de meesterwerken van vele anderen, ook al blijft het wennen omdat deze productie amper een jaar na diens meesterwerken (Roma en Amarcord) is gedraaid. Het verhaal is misschien wat verwarrend (of zeg maar gewoon niet te begrijpen), gelukkig worden de ogen van de filmkijker overdonderd door majestueuze scènes zoals alleen de Italiaanse meester ze kon bedenken. Fellini nam zijn latere werken volledig in de Cinecittà studios op, die trouwens door De Laurentiis in de jaren 60 zijn heropgebouwd nadat die door de Geallieerden in de Tweede Wereldoorlog werden gebombardeerd.

Op deze manier werd heel Venetië in een studio gebouwd. Fellini creëert nooit de illusie dat dit niet zo is, zo zijn de golven van de rivieren gewoon uit plastic of de paardenkoetsen uit karton vervaardigd. Il Casanova di Federico Fellini ziet er dus niet echt als een film uit, bovendien krijg je nooit het gevoel dat je betrokken bent bij een verhaal, je bent gewoon in het gezelschap van een verschrikkelijke lelijke vent die zichzelf als een adonis ziet. Net zoals in zijn latere werken, etaleert Fellini ook hier de allermooiste decors, Danilo Donati kreeg trouwens een Oscar voor de kostuums. Huiscomponist Nino Rota werd genomineerd voor de beste soundtrack, maar kreeg jammer genoeg geen beeldje voor zijn schoorsteen. De soundtrack is immers zeer bizar, zo komt er steeds een gouden vogel in beeld die vreemde elektronische klanken produceert telkens wanneer Casanova een vrouwtje gelukkig maakt. Vreemd, maar dat is nu eenmaal Fellini ten voeten uit!
Deze gerestaureerde versie is op het Britse Mr. Bongo uitgebracht. Sinds de tentoonstelling over Fellini heel Europa is rondgetrokken, komen alle films van de Italiaanse cineast met mondjesmaat op Blu-ray uit, ook al is dat telkens op een ander label! Gelukkig gaat het steeds over kwaliteitsvolle uitgaven. Op dit schijfje kan je kiezen tussen een Engels gesynchroniseerde geluidsband, of de originele Italiaanse versie met Engelse ondertiteling. De kwaliteit van de dialogen laat soms wat te wensen over, waardoor je bijna automatisch voor de Italiaanse versie kiest, wil je het allemaal wat kunnen volgen. Het beeld is helemaal gerestaureerd en dat zie je! Als test nam ik gewoon nog eens de stokoude dvd-release op Lumière uit de kast waardoor het onmiddellijk duidelijk werd dat de aanschaf op Blu-ray loont. De kleuren blijven weliswaar wat gedateerd, maar zijn toch levendiger dan ooit. De beelden zijn tevens haarscherp, het nadeel is wel dat je bij zo'n piekfijne transfer merkt hoe gekunsteld Il Casanova di Federico Fellini wel is.
Jammer genoeg moeten we opmerken dat deze release geen bonussectie bevat. Zonde.
Il Casanova di Federico Fellini is zeker geen meesterwerk, dat beaamt zelfs de meester zelf. Het is een leuke (soms saaie, maar vooral eigenzinnige) versie van Casanova, die vooral een aanrader is voor verstokte Fellini-fans.
Didier BECU
13/08/2015
---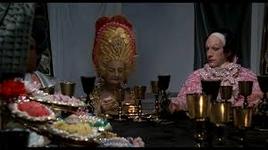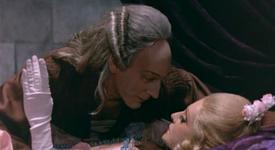 ---