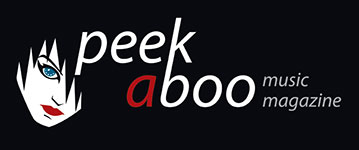 like this book review
---
XTC
What Do You Call That Noise?
Book
Arthouse
•
New wave
•
Post Punk
[100/100]

06/03/2019, Kevin BURKE
---
Some bands thankfully never fade away and be forgotten. Reason for this is the knowledge about heroes in music, passed respectfully on to a new generation through in-depth reading material. Thanks to curators such as Mark Fisher, XTC both the legends and facts of this great band will be recorded with care and an almost personal responsibility in his latest literary delight - What Do You Call That Noise?

Not Fishers first rodeo when it comes to XTC, he was the curator responsible for editing and reproducing the highly-acclaimed 2017 release The XTC Bumper Book of Fun for Boys and Girls. In that book he gathered together editions of his own famed-fanzine Limelight, a series and a lifeline for XTC fans which ran originally in the early-eighties, and presented them as a mega-fanzine of tribute to the band.


Here however, the author has delved deeper into this reclusive band, it is throughout a read which is an obvious labor of love on the part of Mark Fisher, a book wrote for fans by a fan.
Although members Andy Partridge, Dave Gregory and Barry Andrews all make an appearance at one point along with reviews from Colin Moulding and Terry Chambers.
"Every XTC album that got ignored gave the band a real power jolt. It was like being the Duracell bunny and getting a fresh set of batteries in your back. It made us want to strive harder,"-Andy Partridge.


This book is a winner for two reasons, it is short at 228-pages so the digestion is easy but, and most importantly, it is concise. Mark Fisher has expertly crammed as much information about XTC through both his own knowledge and contributors. It acts as both a nostalgic journey for longtime fans and for newcomers an adventure into the world of the most compelling bands of the late seventies.

"Seeing them on TV was like being in a tribe. Together I thought we might rule the world… Yes, I stole from them. I'm sure I was not the only one. The wit did woo mee. I fell head over heels for the clever wordplay, the charge of the story and the sentimental Britishness of it all" -Chris Difford (Squeeze)

Some of the contributors;
Chris Braide: Downes Braide Association
Tracey Bryn: Voice of the Beehive
Rick Buckler: The Jam
Chris Difford: Squeeze
Jason Falkner: Jellyfish
Andrew Falkous: Future of the Left
Peter Gabriel
Mike Keneally
Danny Manners: Big Big Train
Steven Page: Barenaked Ladies
Debbi Peterson: The Bangles
Gregory Spawton: Big Big Train
What Do You Call That Noise? is available to order through Burning Shed.
https://burningshed.com/mark-fisher_what-do-you-call-that-noise_book
Kevin BURKE
06/03/2019
---