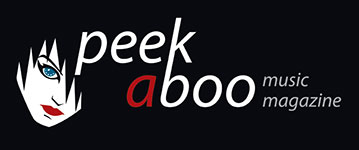 like this movie review
---
RYAN GOSLING
Lost River
Movie
Arthouse
•
Drama
[74/100]

Cinéart
01/08/2015, Didier BECU
---
In his busy schedule actor Ryan Gosling still found a gap to direct a film. The blond god was quite confident about the result, but during the premiere in Cannes his good intentions were scuttled by the press boys. It was, according to them, no more than a pretentious attempt by an actor who wants to be behind the camera. After a half hour, you wonder if these 'film experts' were sleeping during the presentation. Lost River is certainly not an original debut (you can recognize Goslings influences easily), but it is certainly is a promising film debut.
The names of Nicolas Winding Refn (the use of neon lights!) and David Lynch (that atmosphere!) are floating in your head while watching Lost River. There's no real story, but you feel the atmosphere of a ghost town in which every resident seems to be nuts. The most normal inhabitant is Billy (Christina Hendricks, who you might remember of Mad Men). She is a single mother who realizes that she is no longer able to pay the rent for her ramshackle house after visiting the bank. Bank manager Dave (Ben Mendelsohn) offers her a job in a Grand Guignol-like nightclub. Customers who visit the club are addicted to bloody horror scenes. Billy doesn't like it, but she realizes that there is no other way to earn money in this village. Her son Bones (Iain De Caestecker) is trying to earn some money by collecting copper, but he encounters the perilous Bully (Matt Smith), who thinks it is normal to cut off the lips of his partner because he talks too much.
Weird people you don't want to encounter and whose actions could mean the end of your life. Indeed, it seems like we are talking about Twin Peaks. The film, that was initially called How To Catch A Monster, is certainly not a flawless debut, and Gosling has some ideas (albeit stolen) that would make other directors jealous. Just like his mentor Refn, you see that he dares to come up with a different kind of cinema and that is startling for a Hollywood star. There is also a Belgian touch added to this film because the cameraman is Benoit Debie, who created the images for Spring Breakers, Enter the Void and Calvaire. Let's hope that Gosling has not lost the courage to keep on going, because this is probably the beginning of something nice!
Didier BECU
01/08/2015
---
Ondanks zijn drukke agenda, vond Ryan Gosling nog voldoende tijd om ook een film te draaien. De blonde god was ervan overtuigd dat het allemaal zou lukken, maar zijn goede bedoelingen werden tijdens de première in Cannes door de persjongens tenietgedaan. De meeste critici vonden Lost River niet meer dan een product van een acteur die per se achter een camera wil plaatsnemen. Na een half uurtje begin je je af te vragen of deze "filmkenners" wel dezelfde film zagen, want ook al is Lost River niet echt origineel (je merkt vliegensvlug naar wie Gosling opkijkt), blijft het toch een opzienbarend werkstukje.
Het zijn vooral Nicolas Winding Refn (het gebruik van neonlichten!) en David Lynch (de atmosfeer!) die Gosling hebben beïnvloed. Een echt verhaal zie je niet, maar je wordt anderhalf uur ondergedompeld in een spookstad waar iedere inwoner met zichzelf in de knoop ligt. De meest normale is Billy (Christina Hendricks, die je wel uit Mad Men kent). Deze alleenstaande moeder merkt na een bezoek aan de bank dat zij niet langer meer in staat is om de huur van haar krakkemikkige huisje te betalen. Bankdirecteur Dave (Ben Mendelsohn) stelt haar voor om in een Grand Guignol-achtige nachtclub te werken. De bezoekers van deze keet zijn verzot op het zien van bloederige scènes. Billy huivert ervan, maar ze beseft dat het de enige manier is om in deze plaats een centje bij te verdienen. Haar zoon Bones (Iain De Caestecker) probeert wat geld te verdienen door koper in te zamelen, maar komt daardoor in botsing met de levensgevaarlijke Bully (Matt Smith).
Het zijn allemaal bizarre figuren die je maar beter niet tegenkomt, en inderdaad het soort personages dat je in Twin Peaks tegen het lijf kan lopen, en zo voelt deze film ook een beetje aan. Deze film die aanvankelijk de titel How To Catch A Monster kreeg, is zeker geen foutloos debuut, maar Gosling heeft wel ideeën (ook al zijn ze een beetje gepikt) die andere regisseurs alleen maar jaloers kunnen maken. Soms verslikt Gosling zich in zijn verhaal, maar net zoals zijn mentor Refn durft hij wat anderen niet durven en dat loont! Er zit ook een Belgisch geurtje aan deze film, want het is Benoit Debie die ook al voor de beelden van Spring Breakers, Enter The Void en Calvaire zorgde die de cameraman van dienst is. Laat ons hopen dat Gosling niet de moed heeft verloren, want hier zit meer in!
Didier BECU
01/08/2015
---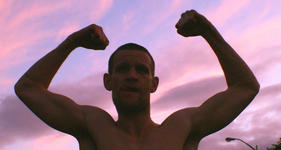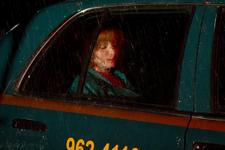 ---