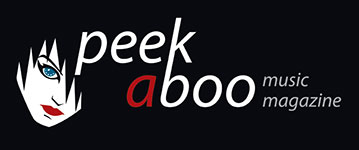 like this movie classics review
---
VERA CHYTILOVA
Fruit Of Paradise
Movie
•
Movie classics
Arthouse
[72/100]

Second Run DVD
14/04/2015, Didier BECU
---
Vera Chytilova's Fruit of Paradise from 1970 begins with a prologue from the Bible. Right from the start it is clear that the Czech filmmaker choose a pervasive art form. Just as the whole film, the images are abstract,and Chytilová leaves it to the viewer to interpret her visual art. This film, which was honored at Cannes, is often compared to her masterpiece Daisies of 1966. At least with regard to style, because the story is completely different.
After Eve ate the forbidden fruit, we follow her with two men. On the one hand there is her husband who can't get enough of the pleasures of earthly paradise, on the other hand there is the strange, almost dangerous Josef. Little by little Eva also has feelings for him.
It is very difficult to describe Fruit Of Paradise, and even harder to see a real story in it. This experimental film is primarily a visual gem that balances between the experimental and the burlesque. A strange mixture between psychedelica and slapstick. Sometimes it seems like Vera Chytilová works as an impressionist who is eager to use lots of colors, but who hardly wants to reveal her subject. The longer you look, the more you see, although it is a very individual experience. That is also true for to religious symbols. Vera Chytilová provides them, the viewer does with them what he wants. A feature that works for almost her entire oeuvre. This surrealist artist is quite often described as the epitome of feminist cinema. Although you can find that element in her work, she is more than that. If you are willing to experiment, you should give Fruit Of Paradise a chance, now out on DVD through Second Run DVD.
Didier BECU
14/04/2015
---
Vera Chytilova's Fruit of Paradise uit 1970 begint met een proloog uit de Bijbel. Meteen vanaf de start wordt het duidelijk dat de Tsjechische cineaste voor een zeer eigenzinnige, weliswaar doordringende kunstvorm kiest. Net zoals de hele film, zijn haar beelden abstract en laat Chytilova het aan de kijker over om een interpretatie aan haar visuele kunst te geven. Deze film, die in Cannes werd gelauwerd, wordt vaak vergeleken met haar meesterwerk Daisies uit 1966. Ten minste wat de stijl betreft, want het verhaal is helemaal anders.
Nadat Eva van de verboden vrucht heeft gegeten, volgen we haar met twee mannen. Enerzijds is er haar echtgenoot die maar niet genoeg kan krijgen van de geneugten van het aardse paradijs, anderzijds heb je de vreemde, bijna gevaarlijke Josef. Beetje per beetje voelt Eva ook gevoelens voor hem.
Het is zeer moeilijk om Fruit Of Paradise te omschrijven, en nog moeilijker om er een echt verhaal in te zien. Deze experimentele film is in de eerste plaats een visuele parel, die balanceert tussen het experimentele en het burleske. Een vreemde mengeling tussen psychedelica en slapstick. Soms lijkt Vera Chytilova wel een impressionist die gretig is met het gebruik van kleuren, maar die nauwelijks haar subject prijs wil geven. Hoe langer je kijkt, hoe meer je ziet, alhoewel het uiteindelijk een zeer individuele beleving is. Dat is ook zo wat betreft de religieuze symbolen. Vera Chytilova reikt ze aan, de kijker doet ermee wat hij wil. Een kenmerk dat bijna voor heel haar oeuvre werkt. Deze surrealistische kunstenares wordt wel vaak omschreven als het toonbeeld van feministische cinema. Alhoewel je dat zonder twijfel in haar werk merkt, is ze echter meer dan dat. Wie bereid is om te experimenteren, moet Fruit Of Paradise eens proberen, nu uit op dvd via Second Run DVD.
Didier BECU
14/04/2015
---
---