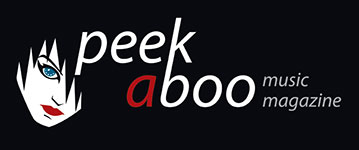 like this cd review
---
FATAL CASUALTIES
Psalm
Music
•
CD
EBM
•
Industrial
•
Synth Pop / Electro Pop
[90/100]

Seja Records
13/04/2015, Britta Tabrit
---
Sometimes band histories start already early, right from the artists' childhood. This time it all began in the late 70's in Stockholm, Sweden, where Stefan Ljungdahl and Ivan Hirvonen grew up. Being friends from the playground times, they are now a quite well-known underground project.
Influenced by Depeche Mode, Skinny Puppy, Front 242 or The Cure, Fatal Casualties has developed its very own style throughout the early years until they split in 1991.
In 2010 the band and its spirits revived more or less by chance. The EP "Paria" was released in 2012. Lyrics in English, Swedish and also in Finnish make this project even more a self creation of two guys from a colorful and multicultural nation that nowadays forms the Swedish society.
The Psalm LP is a 9-tracks album. "Misanthropik Filth" is the opener. A calm, melodic song, varying in tempo. The lyrics become a bit stronger towards the end. You have to find the doorway to this kind of music first. It can take a few songs, but it makes you want to hear more for sure! "Död Man" is more an EBM song than an Industrial one. On the other hand the beat is really monotone. The vocals are minimalistic and whispered. Somehow an interesting sound moment and easier to catch than the first track.
"Skirk Tyst" can be called a "clear" EBM track what the beats are concerned. When it comes to the vocals, I have to say that it is once again not easy to keep the track playing. Somehow I get the feeling something is shady about it but I can't figure it out. Maybe the whispering voices in the back create kind of a chaos in my ears. But not bad at all. I always accept new challenges!
"Laica" is the next one. A really calm song and believe it or not, this time it is not that hard to find. The song has a recognizable flow, the vocals are gentle and relaxing. One of my favorites!
"Somewhere In The Middle" might, at first hear, seem to be another dare. But after some time you find out that there is a great idea behind it. And in fact, this song is "somewhere in the middle" between the dark world and the bright shades of music. I really enjoyed this one as well!
"Jag Ar Slowburn" is a bit more difficult again for me. Hard to describe what kind of styles unite here. Something like EBM and instrumental atmospheric electro. Later the song becomes more fluent. But again Fatal Casualties shows that you can't classify their music.
"New" can be categorized as an oldschool EBM track. It reminds me of Skinny Puppy's early days. The Swedes manage to create a world around sparsely used vocals. I had to listen several times until I found the words for it. Something that seem to happen quite often when listening to their works for the first time.
Track 8 is called "Missfostret". It follows track 7 as I would call it "oldschool" as well. Maybe also because the musical bow sounds like an old demo tape. I'm not sure if this happened accidentally or intentionally. But I don't mind and leave this out of account here. I love this song. For me it is the best one on this record! Maybe because I'm an oldschool fan? Or because it offers you something that became rare these days. Simple and concise EBM music.
The last track has the expressive name "Slut". I expected something wild and untamed. But I was completely wrong. A catchy rhythm, organ elements, mostly instrumental. My first thought was: that is the wrong end! There has to be something else here instead. But I think this fits Fatal Casualties and their unmistakable anarchy.
Thinking back on what I have just listened to, I come to the conclusion that you have to accept music the way it is. You have to free yourself from the given paths. If you succeed doing this you will surely get along with this LP even if it takes you some time to feel comfortable. But for me it was an irresistible adventure and I guess after some time I will re-play this record and I'm curious about my feelings then.
Britta Tabrit
13/04/2015
---