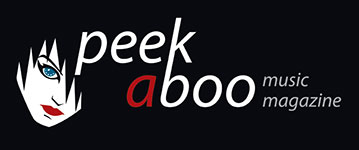 like this concert review

---
BLACK EASTER FESTIVAL
Day 2, 5/4/2015 - Teutonic, creative and outstanding
Concert
10/04/2015
---
Antwerp received some homegrown talent during Black Easter. On the first day we had Dark Poem, and on the second day we welcomed Lizard Smile. If you know them, then you are aware that they play bass, guitar and drummachine. Singer Beatnick doesn't force his voice as low as he can. The melodic and danceable electronic touch gives the band a personal sound. They have released three CDs, on which they grow every time... When you are into goth rock, you surely should have their last release 'State of Void'. Live they rock and the alternation between atmospheric pieces and songs makes them the perfect band to start the second day with.
Grausame Töchter – It literally means "cruel daughters"- they did everything they could to bring honor to theirt name. They brought a show with visual shocks by using sex, SM, murder and other symbolic acts. The most shocking things were for me and many others the pee- and sigaret scene. Musically, their set was alright but not all the songs were of the same level. The choreography was sometimes too overwhelming (dance, lights, screens…), but it was for sure a performance we won' t easily forget. There were plenty of people around for the naked signing session as well.
The Breath of Life was more the band for idyllic atmospheres. They played a very pleasant set. From song 3 mockingbird Isabelle De Keyser came better through the sound installation. A beautiful and balanced set with songs from almost every album. Songs like the classic 'Taste Of Sorrow' and 'Last Children' to the recent 'Whisphering Fields' prove that they were a perfect name for the festival. We also heard The Valley, Down, Shining, Waiting the Shades, The Last Four Days, Naomina and of course Nasty Cloud.
Schneewittchen is a special case. The seven dwarfs stayed home, so we got a duo on stage. Marianne Iser has an impressive voice, especially live. At the beginning she was very open to the audience and tried to pull it into her world. After an hour I got the sense that the attention of the audience decreased slightly. But a good performance after all.
QNTAL has something to say. They released their first CD in seven years, VII. Dr. Michael Popp and Sigrid Hausen have also a lot of side projects: Estampie (more pure medieval folk), Al Andaluz Project (about the multicultural Spain in the middle ages) and Voca Me (women voices and Byzantian songs). So QNTAL, with its electronic processing of medieval songs,was on hold for some time. But after that little hiatus they returned with a brilliant CD. The reinforcement of violist and singer Mariko and keyboardplayer-producer Leon Rodt is an asset for the band. So we mostly got the newest songs, interspersed with classics like 'Palestinasong','Veni Veni' and the obligate valve 'Ad Mortem Festinamus'.
After QNTAL we finally got the band most people came for. After the performance of Henke in 2013, the question arose as to a gig with the renewed Goethes Erben and so the organisers built a two days festival. Mindy Kumbalek already told us that she wasn't keen on playing live with the band again, so Henke collected nine people around him, part veterans and part new faces like eg. Sonja Kraushofer of L' Ame Immortelle. This time Henke does more with the legacy of Goethes Erben. The band works on a music theatre piece ( Menschenstille, that will be performed in October) and already he has included several pieces of the performance in the setlist. Besides that they rearranged classics into new sounding songs. As a result this appearance was more than just a nostalgic trip. Goethes Erben is again a creative band that dares to deviate from the standard.
The day seemed pretty Teutonic, and with together with the bands of the first day, we may concvlude that Germany provided many good bands in the genre of profound and more experimental gothic. It adorns the organisators that they give some Belgian talent a place on stage, with a few Italian, French and English bands: an international line-up. Black Easter was pretty daring because these bands weren' t that accessible. The festival was a success and we look forward to the second edition
Tekst: Xavier Kruth & Wim Guillemyn
Foto's: Marquis(pi)X

10/04/2015
---
Nederlandstalige bespreking op www.darkentries.be

10/04/2015
---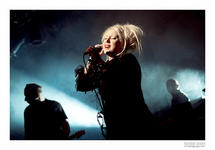 ---