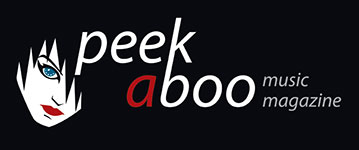 like this concert review

---
TROLLS ET LÉGENDES
Day 3, 5/4/2015, Mons, Belgium

Corvus Corax, Rastaban, Cuelèbre & Césair
Concert
Ethereal / Heavenly Voices
•
Folk / Ethnic / Tribal
•
Medieval
•
world music
[100/100]

08/04/2015, Filip VAN MUYLEM
---
At the closing day, this is my conclusion: I love the aspect of the package deal, the music, the games, the books and their authors, the people who are dressed up in the theme of the festival and for sure the kindness and good mood setting of the complete package! Trolls et Légendes is a great family festival and a mind-blowing experience for the fans of the fantasy genre!
I'm just sad I missed the concert of Gny at the outside stage, but I already read somewhere that Gny and Huldre might come back for the next edition. Apparently the festival reached an official number of 26.000 (earlier they stated 25.000 visitors, well: it felt more like 30.000 people. I noticed a lot of waiting people at the entrance, every day and some didn't get in without a pre bought ticket. This festival was for sure a success and I hope they will go on and get enough support from Mons and the cultural world as it is a great cultural event and attracts people from all over Europe!
Now back to the music with the fine people from Cesair! Funny thing is that I interviewed the band twice, reviewed their CD, but never saw them on stage and today is finally the big day, and I even managed to have a meet and great and a personal occasion to thank them for the great time as they confirmed my high expectations. Cesair is one of those bands that grows after each concert and announces after each gig better and bigger gigs. The new version of their first album Dies, Nox et Omnia (with remixes from bands that played at this festival) will be another highlight, be sure of that! Their music is soft in a heavenly way, with a positive vibe and from time to time a little spark to grow out to a big fire. The acoustic part is simply amazingly perfect. Monique Van Deursen is a vocal pearl, a diamond who knows how to bring her songs! Thomas is technically and podium wise a wizard! It is also great to hear the background stories behind the tracks. Slowly but surely the show gets to a climax, resulting in a more aggressive way of playing and singing (for sure for Thomas). The audience loves it and aks for more whilst singing along, dancing and clapping their hands as if it all depends on that. With that last explosion the set ends, leaving us longing for more! Thank you Cesair for this great one!
Cuèlebre is a Spanish band that I had to discover and now that I have seen them on stage, I'm totally delighted! I love the mix of ages in the band. It feels like father and daughters playing together and it is a great mix between the energy of the youngsters and the experience of the elder! Their Iberian and medieval sound is pure fun, fired up by the energy of the girls! The screaming and arms in the air are the most loved passages! Time after time they fire up the audience and reach a high! The party has started! Maria really has a good voice and knows how to act on stage. You can see the thrill and the pleasure that the whole band is presenting, it really works perfectly! Fodder for the Raven is despite being wordless, a great party track and showing off their great musical deeds! They have chosen to end with a big bang! I hope a lot of people bought their album Oinos afterwards! It was heavenly and to answer their love (as stated during their farewell): we love you too!
Rastaban is here to party with lots of guests and this is the time whene I really regret that I can only stay in the pit for 2 songs, missing lots of guests, but that is life and I wanted to enjoy even more music. Here is the list of guests:
- Fieke van den Hurk (Cesair)
- Monique van Deursen (Cesair)
- Sophie Zaaier (Cesair)
- Arno Polet (La Horde)
- Mathieu Lacrosse (La Horde)
- Edwin (Prima Nocta)
- Joe Hennon (Shantalla)
- Karolina Pacan (Skeptical Minds)
- Vincent Paquot (the guy who did the light show with the poi lightballs)
We all enjoyed their folk and medieval party music with pearls like Désert, Moja Dusa, Caje Sukarije (indeed the same track as the day before, played by Nook Karavan)... We got some extra guitars, some extra violins, some extra vocals... and even some people who played in the previous band (Omnia), showing that they are still great friends! Marine proves once again what a great voice she has, just as her stage act: a powerful outburst! Luka is not only a gigantic man, but knows how to fire up the audience. Stéphane is the party animal with his violin as weapon! Mich stays a bit in the background, but we all know that he has his own magic on the drums. Dominic looks like the cool wizard, sitting on his seat as if nothing is going to trouble him, with just now and then a warm smile. One of the guests I enjoyed the most is Karolina: presenting a great stage act and showing off her vocal powers! I'm glad that my question about her in the interview got real on stage! It is clear that they have been searching over the last few months for good surprises, making us all want to buy the new CD as fast as possible and see how all the guest figure on it!
In the end the men of Cuèlebre also jumped on the stage for the big final blow with all the guests on stage! It was a blast and it is clear that if they come back it might be as headliner (judging the reactions coming from the audience). Thank you for the fire and the great party! I enjoyed the sing-a-long moments very much! The roof was on fire!
Corvus Corax closed the party as kings of medieval music and kings of the bagpipe players! Somehow this felt as the edition of the bagpipe players, or is it just me? Their last album Gimlie is a blast, a perfect party reason and they confirmed it all once again! It felt as if the gigantic stage was not big enough for them! I felt their cosmos; I felt their energy and enjoyed it from the very first note until the very end! The fans loved it and screamed it out, time after time, clapping and dancing, still on fire after a long party lasting 3 days! Once again it was sad that I could only stay in the pit for 2 songs, but managed to get a good spot and enjoyed it! It was 10 years of Trolls et Légendes and 25 years of Corvus Corax, so now we go for 25 years of Trolls et Légendes, a perfect festival for the family, perfect setting, perfect mood and very kind people all over the place!
This edition was a meeting with the gods of music, heaven on earth! Can't be lyrical enough about it! I want to thank everybody for the fun and especially Frederic Cotton! To end with the words of the legendary Naheulbeuk: Poulet! Poulet...
Here you find an overview of what can be found on our website about The Trolls et Légendes-Festival 2015:
Friday:
Naheulband (f), Feuerschwanz (d), La Horde (b)
Naheulband pics from Trolls et Légendes
Feuerschwanz pics from Trolls et Légendes
La Horde pics from Trolls et Légendes
Saturday:
Eluveitie (ch), Tanzwut (d), Huldre (dk), Nook Karavan (b)
Promo links:
Eluveitie pics from Trolls et Légendes
album review Tanzwut Freitag der 13.
album review Tanzwut (Eselmesse)
Tanzwut pics from Trolls et Légendes
Huldre pics from Trolls et Légendes
Nook Karavan pics from Trolls et Légendes
Sunday:
Corvus Corax (d), Rastaban (b), Cuélebre (sp), Cesair (nl)
Promo links:
Corvus Corax pics from Trolls et Légendes
Rastaban pics from Trolls et Légendes
Cuèlebre pics from Trolls et Légendes
Cesair pics from Trolls et Légendes
These bands played during daytime:
A great compilation feautiring some bands from Trolls et Légendes:
La Guilde Folk - Wild Folk Pagan VOL III with Cesair, Rastaban, Cuèlebre … Click here
Filip VAN MUYLEM
08/04/2015
---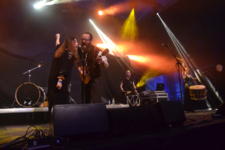 ---