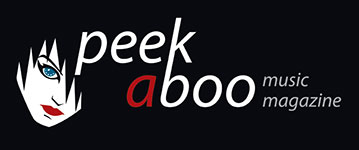 like this concert review
---
TROLLS ET LÉGENDES
29/3/2013 at Mons, Belgium

Haggard, Stille Volk, Rastaban & Dark Poem
Concert
Ethereal / Heavenly Voices
•
Folk / Ethnic / Tribal
•
Heavy Metal
•
Medieval
[95/100]

01/04/2013, Filip VAN MUYLEM
---
Trolls et Légendes is the biggest event in Belgium in this category if you know what I mean … And I'm very glad I was there!
I missed the first day, but it was a good day and looking at what the second day presents, it looks even better. The fairy fair, the trolls, dragons, card games, animations, signing sessions, the spirit... everything is there to make it worth it and around 3pm, the venue is sold out so that the organisation had to refuse people. That's kind of clear, isn't it?
We are here to see the gigs. In this huge arena in Mons, they have built a castle around the stage to give it a more medieval touch.
Dark Poem has the honor to open the night with their faery electro and cool percussions. I saw these two elves a year ago in a little venue called the Kinky Star, in Ghent, and right after that they where signed to record a CD. I must say that a big venue as this one is much more fitting for them and I hope they will have as much people as here in their next gig in Antwerp. It's just a bit strange to hear electro (pre-recorded) sounds in this medieval environment, but the two female voices blend well and it was good that they brought an extra girl to give some show and get more visuals than just a video and two sexy fairy girls who are singing and giving all their best. It was a good, but slow starter as you could feel that the audience wanted more action and more energy.
With Rastaban everybody got what they asked for: a good challenge! Rastaban brought a lot of different things and captivated everybody's attention. They stole our hearts, for sure. The violin player (Stéphan Kesenne) and the slideridoo player (Luka Aubri) fired up the crowd and the pregnant singer (Marine Libert) did the rest. Very evocative and enchanting folk! The audience responded in a very positive and energetic way: there was a real party and lots of fun on stage and in the public! People where dancing, clapping hands, shouting, singing... Can't wait for their new CD, which will be out in autumn!
As we are only 20 km away from the border with France, it's a bit normal that Stille Volk built an even bigger party. Their name wasn't fitting their action. The whole venue was on fire with their warm Folk. A lot of dancing, even a huge 'polonaise' and massive singing-a-long, clapping hands, screaming and shouting. For a lot of people this was the true headliner. There was something magic in the air and we all felt it. The old instruments worked well and the 3 vocalists blended in well. Great work and what a party!
Honestly: i was looking forward to see Haggard on stage, but I felt right away that it was needed to plug in and play very hard and loud. The symphonic metal and medieval mix somehow didn't blend in for the audience as it does on the CD's. The audience wanted to rock and made it very clear, but the slower moments and some talking in between sometimes killed the good vibe. A good example was the fact that they wanted everybody to sing correctly along to 'the final victory', which only worked after a few try outs and after letting aside for a few songs. The crowd started doing a wall of death and a moshpit whilst there was even no music at that time. It's clear: the audience wanted grunting, powerful metal and everything that was rocking or hard and heavy. The softer side wasn't their cup of tea and presented me the downside of this gig. So during the hard and heavy moments the crowd went berserk, for sure! I will still love their CD's and want to see them back on stage, despite the reaction of the audience.
On to the next day...
Here are the full interviews of the bands:
http://www.peek-a-boo-magazine.be/en/interviews/haggard/
http://www.peek-a-boo-magazine.be/en/interviews/rastaban/
Here you find an overview of what can be found on our website about The Trolls et Légendes-Festival 2015:
Friday:
Naheulband (f), Feuerschwanz (d), La Horde (b)
Saturday:
Eluveitie (ch), Tanzwut (d), Huldre (dk), Nook Karavan (b)
Promo links:
album review Tanzwut Freitag der 13.
album review Tanzwut (Eselmesse)
Sunday:
Corvus Corax (d), Rastaban (b), Cuélebre (sp), Cesair (nl)
Promo links:
These bands will play during daytime:
A great compilation:
La Guilde Folk - Wild Folk Pagan VOL III with Cesair, Rastaban, Cuèlebre … Click here
Filip VAN MUYLEM
01/04/2013
---