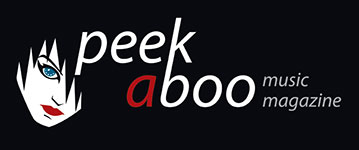 like this vinyl review
---
:CODES
All The Tragic Heroines
Music
•
Vinyl
Minimal
•
Synth Wave
[80/100]

30/03/2013, Philippe BLACKMARQUIS
---
:codes is the project of Belgian musician Chris, from Brussels. Chris has been active for 10 years and has played numerous live gigs. He chose the name ":codes" because "it shows all the different ways to communicate in life in general". :codes contributed to various compilations on labels such as Kommando 6, Enfant Terrible, La Forme Lente and Pneu to name a few. In the beginning, the act was more into EBM and industrial but recently, it evolved to the minimal wave genre, especially since the arrival in the band of Najah (of DOLINA) in 2011. Since then, the band has had a club hit with "Nekra Fyllà", a masterpiece of hypnotic witch-wave music, released on "Circuits d'Actes 2".
This new mini-album is the band's first full-fledged production. It features typical minimal wave songs, based on drum machines, analog sounds and female vocals. It's very dark. the vocals are reminiscent of Animal Bodies or Violet Tremors, with a witchy, slightly out of tune timbre, while the music clearly evokes Martial Canterel, Oppenheimer Analysis and Martin Dupont.
"Attendre La Nuit" is the most catchy song of the mini-album. It's a nice and punchy track with vocals in French by Najah. It makes me think of Position Parallèle or Police Des Moeurs. "Distant Exchanges" has a nice synth bass riff. Then, "Entrenchment" offers a very slow, hypnotic atmosphere, that goes on with "Nullius" ("belonging to no-one" in Latin, a very nice title!). "Glazed Faces" is more up-beat with a nice syncopated bass synth line. The last track, "For Wakes" is sung by Chris and Najah and closes the album beautifully on a dark, ambient tone. Only negative points for this album: I couldn't find a real hit with the appeal of "Nekra Fyllà". But, as a whole, this is a great minimal wave / cold wave album and a very promising debut for :codes! Can't wait for the next releases!
The mini-album is released by MAKiNA GiRGiR's "Falco Invernale Records (F.I.R.)" label (France) and is available as 12" vinyl only in a limited edition of 300 hand-numbered copies. Don't wait: buy it now!
Stream the album:
Tracklist:
Attendre La Nuit
Distant Exchanges
Entrenchment
Nullius
Glazed Faces
For Wakes
Philippe BLACKMARQUIS
30/03/2013
---