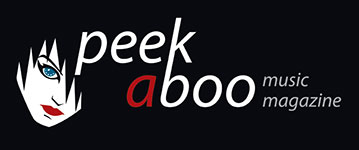 like this cd review
---
LOW VERTICAL
We Are Giants
Music
•
CD
Ambient
•
IDM (Intelligent Dance Music)
•
Indie
[80/100]

Zeal Records
21/03/2013, Chris KONINGS
---
Zeal Records is always good for a few pleasant surprises, remember Isbells or Kiss The Anus Of A Black Cat? Low Vertical is another young band, their debut of 2011 was mainly post rock like Motek but they didn't find their direction in music yet. It seems they did now, this album still has that post rock and slow core but the base of the music has shifted towards glitch and idm. Not the experimental stuff from Hymen, more in the ghostly vain of Air, Tortoise or 65daysofstatic.
When I stepped of the train in Antwerp and walked to work, this was just the perfect soundtrack for a freezing morning with the sunshine promising positive temperatures. Growing constructions of glitchy electronics mixed with stretched guitars, it's not a new combination but here the execution is excellent.
The vocals in "The Landing" remind me a bit of Ozark Henry, not as nasal and annoying though... But mostly he sings hushed and eerie, a bit like Elbow or Thom York. The dark atmosphere in "Sensei" works well with the more up tempo "Sun Sun", a song that isn't really representative for the rest of the album. In the wonderful and quirky "Epic Slaughter" you can expect melancholy in those warm sheets of loneliness...
Highly recommended!
Chris KONINGS
21/03/2013
---