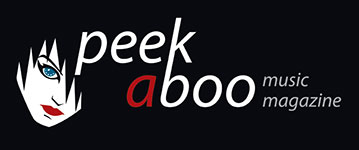 like this cd review
---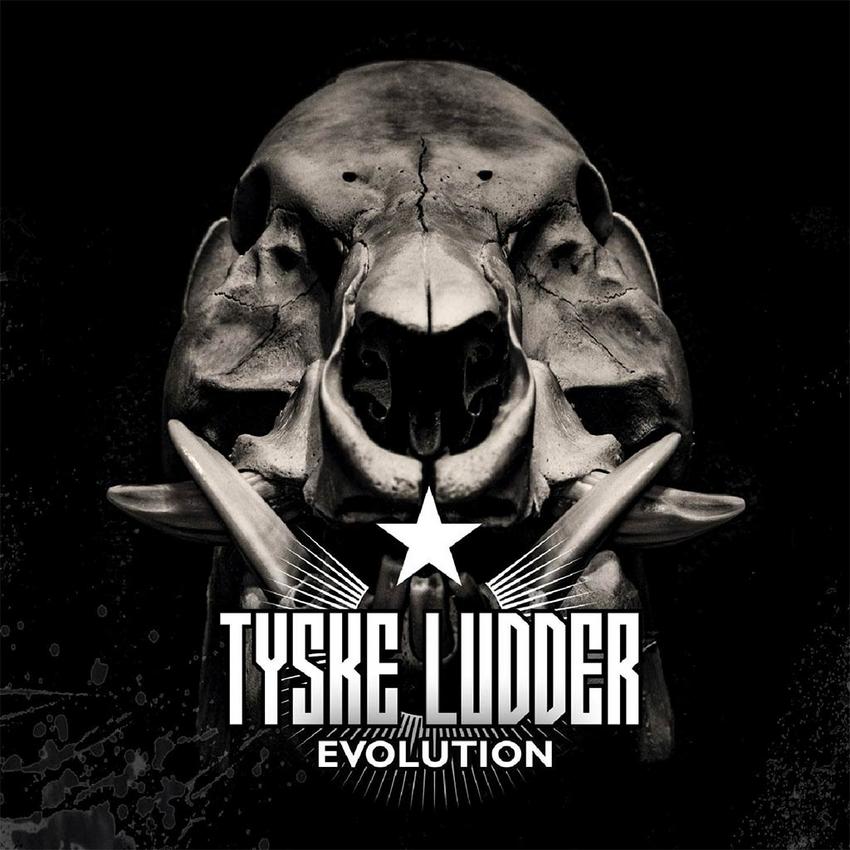 TYSKE LUDDER
Evolution
Music
•
CD
Dark Electro
•
EBM
•
IDM (Intelligent Dance Music)
•
Industrial
[88/100]

17/11/2015, Benny CALUWE
---
We had to wait a long time for the new album of the widely appreciated Tyske Ludder, but it was worth waiting for! Evolution starts in style with Pactum. After a mellow, somewhat Eastern sounding into, the track bursts open. Pactum deals with the situation in the Middle-East: Der Tod für das Kalifat, Töten doch die Seele ist rein. Sharp lyrics. This strong opening track is followed by Kompass. Encouraged by throbbing basslines and powerful beats, this compass leads us to the dance floor.
On Evolution Tyske Ludder combines old school EBM with various modern dance styles with a dark edge and the necessary menace and melody. Dark electro from the highest quality. Varied, contagious and uplifting. Tyke Ludder doesn't give us any breathing space. After this strong opening, Meskalin is next. The addictive single did well in the German alternative charts, reaching the 3rd place! Tyske Ludder proceeds on this high level, without hesitation. Evolution is an album without flaws. 11 firm tracks, completed with another version of Narziss (the 2nd single of this album) and 2 remixes by Rotersand and NorthBorne.
Other remarkable tracks are Promisk and Hierophilie, both with somewhat provoking and perverse lyrics. The latter is about religious fetish by the way. Bambule is already known (remember The Mexican Edit from the Bambule EP from 2013), but now it sounds like chunky industrial. The guitars also return in other tracks, like in Ohlalala, that is indeed a cover of the Belgian band TC Matic. In my humble opinion, the highlight is Verbrannte Erde that starts as a children's song. The girl's fragile voice is followed by Claus Alber's raw accusing voice and fired up with propulsive electro with trance elements. It's a bomb!
Tyske Ludder is back, and how! Evolution is a record that can't be missed in the collection of any true EBM fan. Up to the record store! Quickly!
Benny CALUWE
17/11/2015
---
Het was lang wachten op de nieuwe van Tyske Ludder, maar dat werd beloond. Evolution opent in stijl met Pactum. Na een rustig, ietwat oosters aandoende aanloop barst het nummer open. Pactum handelt over de toestand in het Midden-Oosten: Der Tod für Das Kalifat, Töten doch die Seele ist rein. Een penetrante tekst. Deze sterke openingstrack wordt gevolgd door Kompass. Aangespoord door pompende baslijnen en krachtige beats leidt het kompas ons naar de richting van de dansvloer.
Op Evolution combineert Tyske Ludder old school EBM, met diverse moderne dansstijlen, steeds met een donker randje, met de nodige melodie en dreiging. Dark electro van de bovenste plank. Gevarieerd, aanstekelijk en opzwepend. Er wordt ons geen adempauze gegund. Na de sterke opening worden we met Meskalin verwend. De verslavende single die het goed deed in de Duitse alternatieve charts, een derde plaats zelfs! Tyske Ludder gaat op dit elan door, zonder enig verval. Evolution is een plaat zonder dieptepunten: 11 krachtige tracks, aangevuld met een versie van Narziss (de tweede single uit het album) en 2 remixes door Rotersand en NorthBorne.
Andere opvallende tracks zijn Promisk en Hierophilie. Beide met ietwat provocerende en perverse teksten. Alhoewel, dit is de 21ste eeuw en we kunnen best wel tegen een stootje, we zijn geen katholieke zieltjes. Hierophilie gaat over religieuze fetisj. Bambule kennen we van vroeger (de Mexican Edit, weet je nog? Uit de Bambule-ep uit 2013) klinkt nu als potige industrial. De gitaren duiken ook elders op. Onder meer in Ohlalala, een cover van onze eigen Belgische TC Matic.

Het hoogtepunt, althans volgens mijn bescheiden mening, is Verbrannte Erde dat als een kinderliedje start. De fragiele meisjesstem wordt gevolgd door Claus Albers' rauwe beschuldigende stem, aangevuurd door voortstuwend electro met trance-elementen. Een bom!
Tyske Ludder is terug, en hoe! Evolution is een plaat die simpelweg niet mag ontbreken in de collectie van iedere rechtgeaarde EBM-fan. Naar de platenboer! En vlug!
Tracklist:
01. Pactum
02. Kompass
03. Meskalin
04. Narziss
05. Promisk
06. Triage
07. Ohlalala
08. Bambule
09. Hierophilie
10. Verbrannte Erde
11. Alles in Ordnung?
12. Narziss E.W.E.V.W. Edit
13. Hierophilie (Rotersand Rework)
14. Meskalin (Juno RMX by NorthBorne)
Benny CALUWE
17/11/2015
---