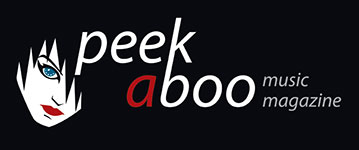 like this cd review
---
SHOPPING
Why Choose
Music
•
CD
Post Punk
[80/100]

Fat Cat Records
17/11/2015, William LIÉNARD
---
Shopping is a trio from East London. Rachel Eggs (guitar), Billy Easter (bass) and Andrew Milk (drums) met in 2013 and decided to make music as a trio. Their sound is influenced by post-punk of the 70s and the early 80s and is related to Gang of Four, The Slits, Delta 5, The Au Pairs and ESG. After a successful debut album, which sold out in no time (1000 copies) and got rave reviews by NME ("band to hear") and SPIN ("Artists to keep an eye"), finally the successor Why Choose is at the stores. The twelve compositions are rather short (under two and a half minutes each – 34 minutes in total), so you will barely have time to be bored.
Most outstanding part of the Shopping sound is the guitar of Rachel Aggs. She succeeds in providing a lot of different sounds in these twelve compositions. She's got a beautiful voice as well - which often sounds like Siouxsie (of the Banshees) - and that leads to a particular result. The songs may be short, they offer sufficient diversity to get a good picture of the possibilities of this band. Wind Up and Take it Outside are two fast tracks with a striking electric guitar and slightly rough vocals, in which Rachel is assisted by a male voice and an attractive choir, while the unique guitar riff in Straight Lines is very nice. The song is sung by one of Rachel's colleagues and she herself creates the second (doubled) voice. A beautiful track. In Time Wasted we hear bass and drums, while the electric guitar is added much later. It is a less hectic track and the voice of Rachel Aggs is reminiscent of the young Kim Wilde. But the track is especially beautiful thanks to the perfect combination of bass and lead guitar. Another strong composition.
Say it Once is the song that Siouxsie never sang and that goes for Passing Through as well, in which the instruments play a more prominent role, with the solo guitar in the foreground. Like most compositions on Why Choose, the track Why Wait begins with percussion and the sound of the bass guitar. The electric guitar conjures a pretty repetitive melody, which is complemented with (again) a voice that sounds like Kim Wilde. Private Party has the same pace, and the male voice creates a nice contrast with Rachel's velvet vocals, while her guitar adds nice touches to the hectic Sinking Feeling. I Have Decided starts very dark with a growling bass, gets emphatic color keys of the guitar and rumbling drums, and Knocking follows almost seamlessly, although Rachel's voice sounds more explicit. 12345 has barely vocals and ends the album with her impressive guitar playing.
Why Choose is an unpretentious album, but it does include 12 fresh post-punk compositions, simple in design, but very nicely done and colored in an original way.
Tracklisting:
1. Wind Up
2. Take It Outside
3. Straight Lines
4. Time Wasted
5. Say It Once
6. Passing Through
7. Why Wait
8. Private Party
9. Sinking Feeling
10. I Have Decided
11. Knocking
12. 12345
https://soundcloud.com/shoppingband/why-wait/s-yJlM1
http://www.fat-cat.co.uk/site
William LIÉNARD
17/11/2015
---
Shopping is een trio uit Oost-Londen. Rachel Aggs (gitaar), Billy Easter (bas) en Andrew Milk (drums) liepen elkaar tegen het lijf in 2013 en besloten om samen muziek te maken. Hun geluid is beïnvloed door de postpunk uit de laten jaren 70 en het begin van de jaren 80 en sluit aan bij het werk van Gang of Four, The Slits, Delta 5, The Au Pairs en ESG. Na een succesvol debuutalbum, dat op een mum van tijd was uitverkocht (1000 exemplaren) en dat lovende kritieke kreeg van o.a. NME ("band die je moét horen") en SPIN ("Artiesten om in het oog te houden"), ligt nu de opvolger Why Choose in de winkelrekken. De twaalf composities klokken af onder 2 en een halve minuut (totale duur van het album: 34 minuten) en dus krijgt u nauwelijks de tijd om u te vervelen.
Meest opvallende onderdeel van Why Choose is de gitaar van Rachel Aggs. In de twaalf composities slaagt ze er nl. in om steeds een ander geluid voort te brengen en bovendien is het ook elke keer zeer origineel qua opzet. Voeg daarbij haar mooie stem, die vaak klinkt als die van Siouxsie (van The Banshees), en het resultaat is op z'n minst bijzonder. De songs mogen dan kort zijn, ze bieden voldoende diversiteit om een mooi beeld te krijgen van de mogelijkheden van deze band. Wind Up en Take it Outside zijn twee snelle tracks met een opvallende elektrische gitaar en iets ruigere vocalen, waarbij Rachel assistentie krijgt van een mannenstem, maar ook van een aantrekkelijke koortje. En ook die aparte gitaarriff in Straight Lines is zeer mooi. De song wordt door één van Rachels collega's gezongen en zelf zorgt ze voor de tweede (dubbele) stem. Een heel erg mooie track. In Time Wasted horen we de basgitaar en de drums in het intro en wordt de elektrische gitaar naderhand toegevoegd. Het is een minder jachtige track en de stem van Rachel Aggs doet denken aan de jonge Kim Wilde, maar de track dankt zijn aantrekkelijkheid vooral aan het perfecte combinatie van bas en sologitaar. Opnieuw een uitstekende track.
Say it Once is de song die Siouxsie nooit heeft gezongen en dat geldt beslist ook voor Passing Through, waarin de instrumenten een nadrukkelijker rol spelen, met opnieuw de sologitaar op de voorgrond. Net zoals de meeste composities op Why Choose, begint Why Wait met percussie en het geluid van de basgitaar. De elektrische gitaar tovert een mooie repetitieve melodie tevoorschijn en wordt aangevuld met een (opnieuw) als Kim Wilde klinkende vrouwenstem. Private Party gaat op hetzelfde tempo door en de mannenstem creëert een mooi contrast met Rachels fluwelen stem, terwijl in het jachtigere Sinking Feeling opnieuw Rachels gitaar voor prachtige accenten zorgt. I Have Decided begint heel donker met een grommende bas, krijgt nadrukkelijke kleurtoetsen van de elektrische gitaar en roffelende drums, waarbij Knocking bijna naadloos aansluit, zij het dat Rachel een tandje bijsteekt in de vocalen. 12345 heeft nauwelijks vocalen en sluit het album af met haar prachtig gitaarspel.
Why Choose is een pretentieloos album, maar het bevat wel 12 frisse postpunkcomposities, eenvoudig van snit, maar heel erg mooi uitgevoerd en op een originele manier ingekleurd.
William LIÉNARD
17/11/2015
---