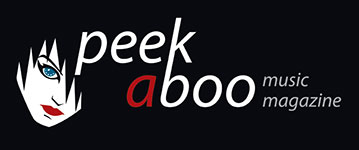 like this cassette review

---
KINEX KINEX
Polytheistic Christmas
Music
•
Cassette
Experimental
•
Minimal
•
New wave
•
Synth Wave
•
Synthpop
[75/100]

Wool-E Tapes
16/11/2015, Luki PUKI
---
I love Porn Movies. It's the best song on Kinex Kinex's 2015 release Polytheistic Christmas. There is a terrific fat synth line coupled with lyrics offering a critique about modern porn habbits. It's a bit like if DAF making minimal synth. Mostly, Belgian Raphaël Haubourdin sticks to this slightly experimental and dark minimal synth formula driven by deep male vocals. It works great for him.

There is a Cure cover (10:15 Saturday Night) and a couple of more experimental tracks. They break the flow of a super EP without adding much for me. As a cassette release this is a bit more complicated than just moving the needle on a track. However, as the tape is a snip at 7 Euro, I won't complain too much at having to get to rediscover the fast forward button. I hope to hear his slightly avant-garde title track in my local Marks and Spencers this Christmas too.
Luki PUKI
16/11/2015
---
Porn Movies. Het is zonder twijfel het beste nummer op Polytheistic Christmas, de taperelease van Kinex Kinex op Wool-E Tapes. Het nummer heeft een lekker vet synthgeluid en het bekritiseert de huidige pornogewoontes. Denk gewoon hoe DAF zou klinken mocht het minimal synth maken.

De donkere minimal synth-formule van Raphaël Haubourdin werkt trouwens meer dan prima, ook al is ze soms wat experimenteel. Je vindt tevens een cover van The Cure (10:15 Saturday Night) op deze tape, alsook wat experimentele nummers, en dat is een beetje jammer, want het breekt een beetje de sfeer van deze geweldige ep, en voor mij hebben ze geen echte meerwaarde.

En tja, je mag zeggen wat je wil, maar een tape vooruit spoelen is nog altijd moeilijker dan de naald van je platendraaier in een andere groef leggen! Maar wat zit ik te klagen? Deze tape kost amper 7 euro, en dus mag je voor zo weinig geld wel eens uit je luie zetel komen, wie weet herontdek ik wel de vooruitspoeltoets!
Luki PUKI
16/11/2015
---