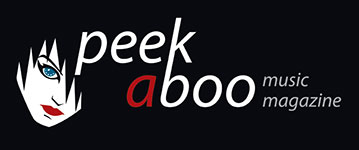 like this cd review
---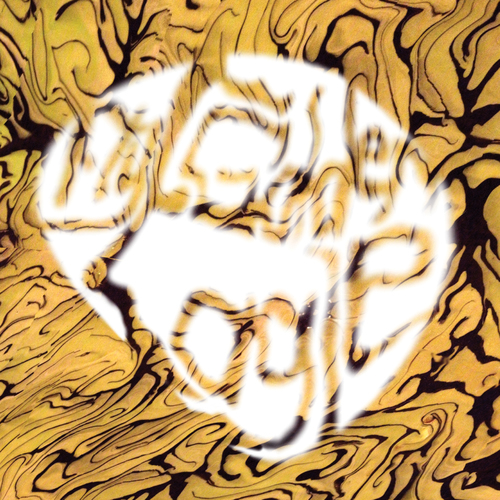 FLY GOLDEN EAGLE
Quartz Bijou
Music
•
CD
Psych Rock
•
Rock
[65/100]

ATO Records
14/11/2015, William LIÉNARD
---
On the album Quartz Bijou, we hear the psych-rockers of Fly Golden Eagle in a mixture of soul, glam rock, psychedelia, blues, funk and jazz. They found their inspiration in the avant-garde film The Holy Mountain (1973), co-funded by John Lennon and George Harrison at the time, and a trip to the Texan city of Tehuacana. Previously, Fly Golden Eagle collaborated with Benjamin Booker and Alabama Shakes and even shared the stage with Arctic Monkeys. Quartz Bijou contains 12 compositions in which we hear T.Rex, Doors, punk rock and gospel, because that is the music singer Ben Trimble grew up with.
You Look Away rolls out of the speakers like a heavy rock song with drums, a strong bass, layered guitar sounds and a large portion of acid jazz from the 90s. Horse's Mouth begins with atmospheric guitars and an attractive choir. The composition has a slightly psychedelic tone, again with a tight bass sound and Trimble's voice effortlessly on top. Stepping Stone has Led Zeppelin influences, but the song gets heavy riffs, a pulsating bass and an organ that could be borrowed from the sixties band Electric Prunes. It's music in the style of Cheap Trick and consorts. in Magic Seven we hear the drums and a The Band-like organ in the foreground, while the echoing voice of Trimble is kept in the background. Maybe not the most original composition, but the fine electric guitar licks and the beautiful bass create an appealing atmosphere and a pleasant track to listen to.
We can be brief about Monolith and Tangible Intangible: two simple, but gorgeous ballads, full of longing and melancholy. By far the best tracks. The tempo is increased in Slider, with a beautiful atmospheric guitar sound and stunning vocals. It is a good sounding pop song for which the traditional instruments are put aside, but it is rather a lightweight. While listening to Heady Ways you wonder: where have I heard this before? Medicine Hat can only partly charm us despite the beautiful organ playing and Boyhood Ghost does not get much further than good intentions. We hear The Blues Brothers in the more than five-minute Tehuacana, a hectic composition in which soul, funk, gospel, and all the other influences seamlessly flow together. Not only the most original, but definitely the best track of the album, complemented in the second half with a hallucinatory soundscape of noise, reverberating guitars and bell-like sounds. Finally, Death Myth is a quiet instrumental finale.
A lot of influences and consequently a lot of variety on this album, but not always sufficient originality. We think the gentlemen of Fly Golden Eagle have to make choices.
Tracklist:
1 You Look Good To Me
2 Horse's Mouth
3 Stepping Stone
4 Magic Steven
5 Monolith
6 Tangible Intangible
7 The Slider
8 Heady Ways
9 Medicine Hat
10 Boychild Ghost
11 Tehuacana
12 Death Myth
'Stepping Stone'
'Horse's Mouth'
http://www.flygoldeneagle.net/
William LIÉNARD
14/11/2015
---
Op het album Quartz Bijou brengen de psych-rockers van Fly Golden Eagle een mengeling van soul, glamrock, psychedelica, blues, funk en jazz. Hun inspiratie vonden ze in de avant-gardefilm The Holy Mountain (1973), destijds medegefinancierd door John Lennon en George Harrison, en een trip naar de Texaanse stad Tehuacana. Fly Golden Eagle werkte eerder samen met Benjamin Booker en Alabama Shakes en deelde zelfs het podium met Arctic Monkeys. Op Quartz Bijou staan 12 composities waarin we soms T.Rex en de Doors horen, maar ook punkrock en gospel, want daarmee groeide zanger Ben Trimble in z'n jeugd op.
You Look Away rolt uit de speakers als een stevige rocksong met slagwerk, een stevige bas, gelaagd gitaargeluid en een flinke portie acid jazz uit de jaren 90. Horse's Mouth begint met atmosferische gitaren en krijgt een aantrekkelijk koortje. De compositie is lichtjes psychedelisch van toon met opnieuw stevig basgitaargeluid waarboven Trimble's stem zich moeiteloos handhaaft. Stepping Stone heeft iets van Led Zeppelin, maar de song krijgt vervolgens loodzware riffs, een pulserende basgitaar en een orgel dat lijkt geleend van de sixtiesband Electric Prunes. Muziek in de stijl van Cheap trick en konsoorten. In Magic Seven horen we vooral slagwerk en eenThe Band-achtig orgel op de voorgrond, terwijl de galmende stem van Trimble veel meer op de achtergrond wordt gehouden. Misschien niet de meest originele compositie, maar de fijne likjes elektrische gitaar en de prachtige bastonen creëren een aantrekkelijke atmosfeer en een aangename track om naar te luisteren.
Over Monolith en Tangible Intangible kunnen we kort zijn: twee eenvoudige en bloedmooie ballades, vol verlangen en melancholie. Veruit de beste tracks. Voor The Slider wordt het tempo weer opgevoerd met mooi atmosferisch gitaargeluid en prachtige vocalen. Het is een goed in het oor liggende popsong waarvoor het traditionele instrumentarium is opgeborgen, maar toch eerder een lichtgewicht. Tijdens het beluisteren van Heady Ways denk je: waar heb ik dit al een keer eerder gehoord?, en Medicine Hat kan ons ondanks mooi orgelspel niet meer dan matig bekoren, terwijl ook Boyhood Ghost een beetje blijft steken in goede bedoelingen. De Blues Brothers steken de kop op in de meer dan vijf minuten durende track Tehuacana, een jachtige compositie waarin soul, funk, gospel en al die andere invloeden naadloos in elkaar overvloeien. Niet alleen de origineelste, maar wellicht ook de beste track van het album, met in de tweede helft een hallucinant soundscape van noise, galmende gitaren en belachtige geluiden. Death Myth ten slotte, is een rustige instrumentale finale.
Heel veel invloeden en bijgevolg ook veel variatie op dit album, maar niet altijd voldoende originaliteit. Misschien moeten de heren toch maar eens een keuze maken.
William LIÉNARD
14/11/2015
---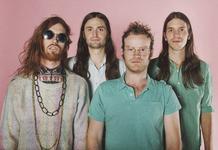 ---