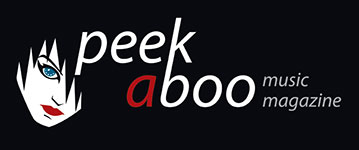 like this cd review

---
DAVID BOWIE
Five Years 1969 - 1973
Music
•
CD
Glampop
•
Glamrock
•
Pop
•
Psych Rock
•
Rock
•
Singer Songwriter
[90/100]

Parlophone
21/01/2016, Ron SCHOONWATER
---
While the world bids farewell to a rock legend, your reporter starts to explore his musical legacy. It surely is a special feeling, but also a beautiful tribute. Now it doesn't seem like a coincidence, but last year Bowie compiled a first boxed set of his impressive oeuvre. An artist who looks back on his career, it is often a sign of a new beginning or the end. In Bowie's case it is actually both. A new album, and the sad news of his end.

The box set contains 12 CDs or 13 LPs with an extensive booklet full of reflections, drawings, photographs and written texts about his early career that started with highlights. Of course there is the mix stereo version of Space Oddity, the single and album. An album that now is categorized as singer/songwriter music. Subdued and somewhat timid, just as his first appearance was.
The Man Who Sold The World is a 70's record, even with some (hard) rock influences. Long, almost psychedelic (guitar) solo's and a sound that at first sight didn't fit Bowie. It was clear that the influence of guitarist Mick Ronson and bassist/producer Tony Visconti was great on this album. The excellent title track is just a reference of what is yet to come.
Even if this box set is dominated by The Rise and Fall of Ziggy Stardust and the Spiders From Mars, it contains a lot more. What about the classic Hunky Dory? It's quieter and less obtrusive than Ziggy, and Hunky Dory doesn't have one weak second. The opener and single Changes is exactly what would happen afterwards.
The same can be said about the imposing Aladdin Sane. A record that deals about David Bowie's fears and is made because Bowie's brother suffered from schizophrenia. Just mark the words: a lad insane. The cover of the album is based on it. The flashlight on his face is based on the duality of the mind.
The box set is obviously Ziggy Stardust oriented. Included are two versions of the ultimate glam rock album, the original and the 2003 mix version (with a different cover). Also included is the double album Ziggy Stardust: The Motion Picture Soundtrack on which David Bowie announced that this was his last performance ever as Ziggy and his Spiders From Mars, rumours say his band didn't know about it.
The live album Live Santa Monica '72 sounds like a bootleg, and you hear that in his early days, Bowie made errors too. It is striking that the later perfectionistdidn't alter those defects. The cover album Pinups, on which Bowie refers to his influences is reworked. It is not his best album, but a nice tribute to those who influenced him.
Finally, there are many extras for the fans. Not only many pictures, reviews and background information about Tony Visconti and Ken Scott, but also the double album RE: CALL 1, that features single versions of several songs and a few other oddities, like the track Holy, Holy and Bowie's version of Jacques Brel's Amsterdam.
Bowie was involved in the compilation of this box set. Now we know that Bowie knew that he was going to die soon, and we're kind of sure that the other box sets are ready too. The man just wanted to summarize his impressive career in the best way possible. Bowie vanished from the earth, his musical legacy however always will be among us.
Ron SCHOONWATER
21/01/2016
---
Terwijl de wereld afscheid neemt van een poplegende, is ondergetekende bezig met zijn (muzikale) begin. Een apart gevoel, maar ook een mooie ode. David Bowie bracht vorig jaar, niet helemaal toevallig blijkt achteraf, een eerste boxset uit van zijn imposante oeuvre. Een artiest die terugblikt op zijn carrière is vaak een teken van een nieuw begin of van het einde. Voor Bowie was het eigenlijk allebei. Een nieuw album en het treurige nieuws van zijn einde.

De boxset bevat 12 cd's of 13 lp's waarin Bowie laat horen en zien (met een uitgebreid boekwerk vol bespiegelingen, tekeningen, foto's en geschreven teksten) dat zijn carrière al snel met hoogtepunten begon. Natuurlijk met de mix-stereo versie van Space Oddity, de single en het album. Een album dat eerder neigt naar wat tegenwoordig singer-songwritermuziek wordt genoemd. Ingetogen en ietwat schuchter. Zoals ook zijn verschijning toen was.

Het daaropvolgende The Man Who Sold The World is meer typisch voor de jaren 70 en zelfs wat (hard)rock georiënteerd. Lange(re), bijna psychedelische (gitaar)solo's en nummers die eigenlijk (nog) niet helemaal lijken te passen bij Bowie. Het was duidelijk dat de invloed van gitarist Mick Ronson en bassist/producer Tony Visconti groot was op dit album. Het prima titelnummer is niet meer dan een verwijzing van wat nog komen moet.

De boxset wordt wat bekendheid betreft overvleugeld door The Rise And Fall Of Ziggy Stardust And The Spiders From Mars, maar dit overzicht bevat veel meer moois. Wat te denken van de klassieker Hunky Dory. Rustiger en minder opvallend dan Ziggy, maar Hunky Dory kent geen enkel zwak moment. Ook kenmerkt de opener en single Changes precies wat er daarna nog zou gebeuren.

Dezelfde criteria gelden voor het imposante Aladdin Sane. Een plaat over de angst van David Bowie, een werk om zelf gek van te worden, mede omdat schizofrenie in zijn familie voorkwam, zoals bij zijn broer. Lees daarom: a lad insane. Ook de cover van de plaat is daarop gebaseerd. De lichtflits op zijn gezicht tekent de dualiteit van de geest.

De boxset is natuurlijk flink Ziggy Stardust georiënteerd. Zo zitten er twee versies van de ultieme glamrockplaat in de box, de originele en de mixversie uit 2003 (met een andere hoes). Natuurlijk ontbreekt ook de dubbel-lp Ziggy Stardust: The Motion Picture Soundtrack niet, waarin David Bowie het publiek aankondigt dat dit het laatste optreden ooit zal zijn van Ziggy en zijn Spiders From Mars, zonder dat zijn bandleden dit (schijnbaar) wisten.

Voorts zit de live-cd Live Santa Monica '72 in de boxset. Een bootlegachtige liveplaat die laat horen dat Bowie live in zijn begindagen ook schoonheidsfouten maakte. Opvallend is wel dat de perfectionist Bowie er weinig aan heeft veranderd om die gebreken nu, anno 2015, weg te poetsen. De coverplaat Pinups, waarin Bowie naar zijn invloeden refereert, kreeg wel een 2015-bewerking. Het is niet zijn beste plaat, maar wel een leuke ode aan diegenen die hem beïnvloed hebben.

Tot slot is er voor de fan heel wat extra's te halen. Niet alleen het indrukwekkende boekwerk met foto's, recensies en achtergrondinformatie van Tony Visconti en Ken Scott, maar ook de dubbel-lp RE:CALL 1, met (soms nog mono) singleversies van verschillende nummers en enkele andere rariteiten. Zoals het nummer Holy, Holy en Bowies versie van Jacques Brel's Amsterdam.

Bowie was nauw betrokken bij deze boxset. In de wetenschap dat hij zijn dood zag aankomen, zullen de andere boxsets qua opzet al klaar zijn. Benieuwd wanneer we die mogen verwelkomen, want het levert een perfect overzicht op van zijn imposante carrière. Een prima ode aan zijn werk en ontwikkeling. Zeker als de kwaliteit van de volgende releases die van deze boxset evenaart. Bowie mag dan van deze aardbol verdwenen zijn, zijn erfenis zal nog mooie momenten op (kunnen) leveren.
Ron SCHOONWATER
21/01/2016
---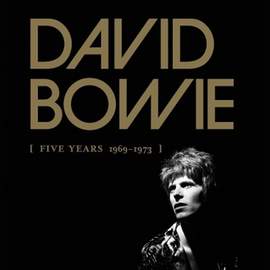 ---