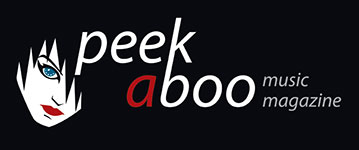 like this digital review
---
RAINMODE
On
Music
•
Digital
Synthpop
[69/100]

Rainmode Recordings
20/01/2016, Didier BECU
---
It remains funny that many synth pop bands search names that have a certain link with Depeche Mode. Rainmode is another example, and to make the cliché complete: again it's an electro pop duo from Sweden.

While it seems as if the whole world has forgotten how to make a decent pop song, the Swedes seem to have no trouble with it.

The history of Rainmode goes back to 2012 when DJ and producer Martin "Alec Sonite" Alexandersson was looking for someone who could sing. Eventually, he ended up with his childhood friend Henrik Skanfors. During the early years the two only was interested in pure dance, but the Swedes were apparently also interested in synth pop.

In 2013 the first digital single (Buckle Up) was released and that was clicked more than 40,000 times on SoundCloud. It encouraged both men to make a complete (digital) album.

On features thirteen tracks and it is obvious that the duo wanted to make a record in the 80's style: up-tempo songs and ballads in between. A lot of synth pop lovers will consider most of the songs too commercial and too bittersweet (Coldplay is always lurking around the corner).

It is clear that Rainmode focuses on the charts and less on the club scene. So, if that's your idea about synth pop, then you will certainly appreciate this album!
Didier BECU
20/01/2016
---
Het blijft grappig dat heel wat synthpopbands naar groepsnamen zoeken die op de één of andere manier een link hebben met het grote spiegelbeeld Depeche Mode. Rainmode is opnieuw zo'n voorbeeld en jawel, om het cliché te vervolledigen: het is (alweer) een electropopduo uit Zweden.

Terwijl het lijkt alsof de hele wereld is vergeten hoe je een degelijk popnummer in elkaar knutselt, lijken de Zweden daar helemaal geen moeite mee te hebben.

De geschiedenis van Rainmode gaat terug tot 2012 toen producer en dj Martin "Alec Sonite" Alexandersson op zoek was naar iemand die kon zingen. Uiteindelijk kwam hij bij zijn jeugdvriend Henrik Skanfors terecht. Tijdens de eerste jaren hielden de twee zich bezig met pure dance, maar stilletjes aan groeide de interesse voor synthpop.

In 2013 verscheen een eerste digitale single (Buckle Up) die op Soundcloud meer dan 40.000 keer aangeklikt werd. Voor de twee Zweden was het een aanmoediging om een volledig (digitaal) album uit te brengen.
Op On staan dertien nummers en het is overduidelijk dat het duo een plaat wil maken zoals men dat in de jaren 80 deed: uptempo nummers en geregeld wat ballades tussendoor. Leuk, maar heel wat synthpopliefhebbers zullen sommige nummers net iets te zeemzoet (Coldplay loert altijd wel om de hoek) en te commercieel vinden.
Het is duidelijk dat de pijlen van Rainmode gericht zijn op de hitparade en minder op de clubscène. Wie daar vrede mee kan nemen en verkikkerd is op traditionele synthpop zal deze band beslist kunnen appreciëren.
Didier BECU
20/01/2016
---