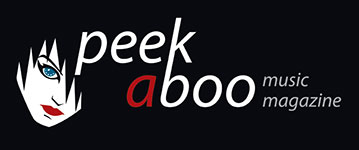 like this cd review
---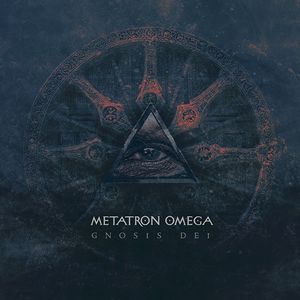 METATRON OMEGA
Gnosis Dei
Music
•
CD
Dark Ambient
[85/100]

18/01/2016, Didier BECU
---
Cryo Chamber, which is run by Simon Heath of Atrium Carceri (one of the many superb bands on Cold Meat Industry), undoubtedly is one of the dark ambient labels to follow. The latest discovery is Metatron Omega, the solo project of the Serbian musician Scorpio V. Easy music it is not, but very intriguing nonetheless. Scorpio V draws his inspiration from Gnosticism, Christianity, the Christian theosophy, the cabbala (a Jewish religious philosophical system that understands the divine nature) and all kind of secret societies. In the booklet you find some texts by Enoch (the son of Cain) that come from the book of Genesis and give some insight on this dark work.
Even if you know nothing about the subject (and probably many people don't), the music of Metatron Omega speaks for itself. Regularly the work of this artist is compared to Raison D'Etre or Deutsch Nepal, and although it is easy to compare all dark ambient projects with the work of Peter Andersson, in this case it is true.
During seven tracks (each with a play length of almost ten minutes) the listener is sucked into an aural universe that drifts between heaven and (most of the time) hell. Obscure macabre and frightening sounds that are often surrounded by Gregorian chant and a sacred voice. If you listen to this CD with headphones (do it!), then it feels like spirits communicate with you. After an hour you certainly won't feel cheerful, but you won't regret having given this album a try. Absolutely recommended for all Cold Meat Industry fanatics!
Didier BECU
18/01/2016
---
Cryo Chamber, dat door Simon Heath van Atrium Carceri (één van de vele sublieme bands op Cold Meat Industry) is opgericht, kan je tegenwoordig als één van de te volgen labels op darkambientvlak markeren. De nieuwste ontdekking is Metatron Omega, het eenmansproject van de Servische muzikant Scorpio V. Gemakkelijke muziek is het geenszins, wel zeer intrigerende. Scorpio V haalt zijn inspiratie uit het gnosticisme, het christendom, de christelijke theosofie, de kabbala (een joods religieus filosofisch systeem dat inzicht geeft in de goddelijke natuur) en allerlei geheime genootschappen. In het boekje vind je religieuze teksten van Enoch (de zoon van Kaïn) uit het boek Genesis, die uitleg geven bij dit donker werkje.
Ook al weet je niets van het onderwerp af (en waarschijnlijk geldt dat voor heel wat mensen) spreekt de muziek van Metatron Omega toch voor zichzelf. Regelmatig wordt het werk van deze geluidskunstenaar vergeleken met dat van Raison D'Etre of Deutsch Nepal, en ook al is het eenvoudig om alle darkambientprojecten met het werk van Peter Andersson te vergelijken, is dat in dit geval wel waar.
In zeven nummers (elk met een speellengte van bijna tien minuten) word je als luisteraar in een auditief universum meegezogen dat zich tussen hemel (en nog meer) tussen hel bevindt. Obscure geluiden die macaber en angstaanjagend zijn en die vaak omringd zijn door Gregoriaanse gezangen en een sacrale stem. Als je deze cd met een hoofdtelefoon beluistert (doen!), lijkt het wel alsof geesten met je communiceren. Na een uurtje word je er zeker niet vrolijker op, maar je hebt er geen seconde spijt van. Absoluut verplicht luistervoer voor alle Cold Meat Industry-fanaten!
Didier BECU
18/01/2016
---