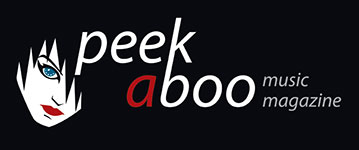 like this cd review
---
VARIOUS ARTISTS
Ni D'Eve Ni D'Adam
Music
•
CD
Classical
•
Dark Pop
•
Dreampop
•
Electro Pop
•
Indie
•
Unclassifiable
[83/100]

Les Disques Du Crépuscule
19/01/2016, Didier BECU
---
The story is known. In 1980 Michel Duval and late Annik Honoré founded one of the finest labels of all time: Les Disques du Crepuscule. It also became one of the most collected labels ever, and it might also be the only label that released compilations the fans were really looking forward to. In 2004, everything was quiet, until James Nice (also label boss of LTM and Factory Benelux) took over the label. In the beginning he only released remastered reissues on CD, but Les Disques du Crepuscule is also a label with a future, and that is proven with this new compilation on which both old and new talent is featured.
The first track is a stunner. The Hunter by Marnie. Never heard of it? You do, as this is Helen Marnie of Ladytron. Just as with her electropop band, she puts a spell on you when playing solo. Pop music can never be better than this, a better start for a compilation on Les Disques du Crepuscule is inconceivable.
Of course Wrangler is the new band by Stephen Malinder, a founding member of Cabaret Voltaire. The music of this trio (also Benge and Phil Winter are members) is obscure electronic, but certainly not retro.
On The Black And White Skins, the French rapper Spleen duets with Coco Rosie, the result is cabaret-like pop with a high (irresistible) Björk factor.
Gemini Forque and Claudine Coule of the French cult duo Deux Filles are back with a new album. This compilation features the track Don't be Afraid To Sleep. Their sound is still as dark, beautiful and macabre as during their early days. Clou offers with Not From Prague fragile girl pop, or something like that.
We don't think the melancholy post-punk of the Brussels band Les Panties needs to be introduced any longer. No run nicely sums up all the ingredients of their magical sound, melancholic punk music that blows you away.
Also Blaine L. Reininger is on this release. His instrumental contribution is theatrical, tragic, but chillingly beautiful.

The former Crépuscule compilations always got some classical contributions too (Wim Mertens and Michael Nyman are the best-known examples). 35 years later Maxence Cyrin does the job with his Debussy-like Novö Piano.2
Marsheaux still makes irresistible, sexy electro pop and Pop.Electro (yes!) is another proof of it!
The bond between Factory and Les Disques du Crépuscule always has been close, and there are a lot of Factory-giants featured on this new compilation: Section 25, The Names and The Durutti Column.
The experimental industrial pioneers 23 Skidoo offer with Beyond Time a relatively quiet song, at least for their standards. And there are even some nice techno sounds on Ni d'Eve Ni D'Adam by the legend Ultramarine.
Paul Haig is also included, although he now makes sublime minimal techno. And who doesn't remember Anna Domino? The lady who sang with Luc Van Acker on Zanna. She offers a tune with Kid Montana, the alter ego of Jean-Marc Lederman.
Pascal Comelade's classic track Despintura (a) Fonica similar is similar to the best of Yann Tiersen.
Ni d'Eve ni d'Adam ends with a class song by The Durutti Column. Detail For Annik is a wonderful tribute to the founder who lost the battle against a serious illness two years ago. Without doubt Annik listens to this new compilation in heaven, smiling.
Didier BECU
19/01/2016
---
Het verhaal is ondertussen meer dan genoeg bekend. In 1980 richtten Michel Duval en wijlen Annik Honoré één van de mooiste labels aller tijden op: Les Disques Du Crépuscule. Het werd ook één van de meest verzamelde labels ooit, en het is wellicht ook zowat het enige label dat compilaties uitbracht waar de fans werkelijk naar uitkeken. In 2004 werd het windstil, tot wanneer James Nice (tevens platenbaas van LTM en Factory Benelux) het label overnam. In het begin waren dat geremasterde heruitgaven op cd, maar Les Disques Du Crépuscule is ook een label met een toekomst, en dat wordt bewezen met deze nieuwe compilatie waarop zowel oud als nieuw talent is te vinden.

Het eerste nummer is meteen een knaller. The Hunter van Marnie. Nog nooit van gehoord, denk je? Toch wel hoor, het gaat immers om Helen Marnie van Ladytron. Net zoals met haar electropopband, windt zij ook solo zonder probleem iedere ziel om haar vingers. Mooier kan pop niet klinken, een beter begin voor een verzamelaar van Les Disques Du Crépuscule is niet denkbaar.
Wrangler is natuurlijk de band van Stephen Malinder, één van de oprichters van Cabaret Voltaire. De muziek van dit trio (ook Benge en Phil Winter zitten erbij) blijft volledig elektronisch en duister, maar zeker niet retro.
Op The Black And White Skins werkt de Franse rapper Spleen samen met de twee meisjes van Coco Rosie, het resultaat is cabaretachtige pop met een hoge Björk-factor.
Gemini Forque en Claudine Coule van het Franse cultduo Deux Filles zijn weer helemaal terug met een nieuwe plaat. Op deze verzamelaar hoor je Don't be Afraid To Sleep. Hun geluid klinkt nog even duister en macaber als vroeger, maar ook even mooi. Clou brengt met Not From Prague fragiele meisjespop, of zoiets!
Wellicht moeten we de melancholische postpunk van het Brusselse viertal Les Panties niet meer voorstellen. No Run vat mooi het geluid van deze band samen, muziek die je gewoon omver blaast.
Blaine L. Reininger is tevens aanwezig. Zijn instrumentale bijdrage is theatraal, tragisch, maar ijzingwekkend mooi.

Op de vroegere Crépuscule-verzamelaars vond je ook steeds een streepje klassiek (met natuurlijk Wim Mertens en Michael Nyman als de bekendste voorbeelden). 35 jaar na datum is het Maxence Cyrin die daar met zijn Debussy-achtige Novö Piano.2 voor zorgt. Mooie pianomuziek die door merg en been gaat.
Marsheaux maakt nog altijd onweerstaanbare, sexy electropop en dat wordt op Pop.Electro (jawel!) mooi bewezen.
De band tussen Factory en Les Disques Du Crépuscule was altijd eerder nauw, en nu ook staan er heel wat Factory-reuzen op deze nieuwe compilatie: Section 25, The Names en The Durutti Column.
Ook de experimentele industrialband 23 Skidoo is opnieuw van de partij, Beyond Time is een (voor hun normen) relatief rustig nummer. En er zijn zelfs wat aangename technoklanken op Ni D'Eve Ni D'Adam aanwezig, en wel van de legende Ultramarine.
Ook Paul Haig is er opnieuw, alhoewel je zijn sublieme minimal techno niet kan vergelijken met zijn vroegere postpunk. En wie herinnert er zich Anna Domino niet? De dame die samen met Luc Van Acker van Zanna een wereldhit maakte. Zij brengt een nummer met Kid Montana, het alter ego van Jean-Marc Lederman.
Pascal Comelade combineert speelsheid met klassiek waardoor de track Despintura (a) Fonica wat op Yann Tiersen lijkt.
Ni D'Eve Ni D'Adam wordt met klasse afgesloten door een nummer van The Durutti Column. Detail For Annik is een wondermooi eerbetoon aan de oprichtster die twee jaar geleden de strijd tegen een ernstige ziekte verloor. Zonder twijfel luistert ze in de hemel naar deze nieuwe verzamelaar, mooie glimlachend.
Didier BECU
19/01/2016
---