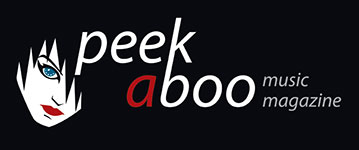 like this cd review
---
PANKOW
Throw Out Rite
Music
•
CD
[90/100]

Artoffact
19/01/2016, Erik VAN DAMME
---
When Throw Out Rite by Pankow was send to my digital mailbox, a bell was ringing. After some research, I found out that this album by this Italian EBM artist already was released on cassette in 1983. Pankow is not an unknown act. Not that it conquered the world or so, but in the underground scene the band managed to build up a cult status. Sometimes we wonder what's the use of re-releasing old albums. Does it add anything new? It is indeed quite interesting for those who do not know the band, but is there another value? This aside, Throw Out Rite is out on vinyl in both a white and black version, as well as on CD. Pankow's music is often compared to Einstürzende Neubauten and Clock DVA, a comparison that is completely correct.
Pankow is experimental EBM. It's made in 1983, but the sound still stands in 2016. And so, we simply can forget our sceptical thoughts about re-releasing old records. Pankow sets the standard quite high, and it is beyond me why this band was not more popular during the 80s, simply because it is at the same high level of Einstürzende Neubauten.
Rendez-Vous Dans un Bois is a collaboration with (yes!) Blixa. The masterful approach has startling sounds that gives the listener all kinds of different emotions. It is something that still can surprise in 2016, especially in days when most music has been made. Throw Out Rite sounds downright innovative. It's difficult to categorize it all, both instrumentally and vocally, but it is dark, frightening and even imminent! You read that right, just as the music our head is twisting!
Pankow doesn't make easy music, but it is very varied! We definitely hear some EBM like in Zz Walhalla that has typical dark, icy beats. It is exactly the reason why we became fans of this genre. This song is a typical example of how EBM has to sound!
Every song has a very different dimension. As said it's sometimes EBM, but Destiny has a touch of ambient. And there is always a lot of experiment and that is exactly what makes Pankow so interesting.
Voce is yet another example of typical EBM that give us chills. Again Pankow demonstrates that it is a master in experimenting with electronic music.
Erik VAN DAMME
19/01/2016
---
Toen we de cd Throw Out Rite van Pankow in onze digitale brievenbus kregen, ging er plots een belletje rinkelen. Na enig opzoekwerk bleek inderdaad dat deze Italiaanse EBM-artiest dit album reeds in 1983 op cassette heeft uitgebracht. Een totaal onbekende is Pankow overigens niet. Niet dat hij de wereld heeft veroverd of zo, maar in de undergroundscène wist deze band toch door te breken en een cultstatus te verwerven. We vroegen ons meteen ook af wat de zin is van het heruitbrengen van vroegere albums. Voegt het iets toe? Het is best interessant voor de mensen die de band nog niet kennen, maar wat is de meerwaarde ervan? Het ontgaat ons vaak een beetje. Dit terzijde, komt Throw Out of Ride nu op vinyl uit, zowel in een witte als zwarte versie, alsook op cd. Pankows muziek wordt vaak vergeleken met Einstürzende Neubauten en Clock DVA, een vergelijking die overigens compleet juist is.
Pankow staat garant voor een potje experimenteren met EBM en aanverwanten, net zoals de eerder genoemde bands dat ook doen. Het gebeurde wel in 1983, maar de sound staat anno 2016 wel nog steeds als een huis. Meteen kunnen we onze sceptische kijk op het heruitbrengen van oude platen overboord gooien. Pankow legt de lat hier heel hoog, het is me een raadsel waarom de band niet is doorgebroken bij een groter publiek in de jaren 80. Want neen, dit is geen band die in het verlengde ligt van Einstürzende Neubauten, hij ligt gewoon op datzelfde hoge niveau.
Rendez-Vous Dans un Bois, met (jawel) de medewerking van Blixa doet daar zelfs nog een schepje bovenop. De meesterlijke aanpak met bevreemdende geluiden halen allerlei uiteenlopende emoties bij de luisteraar naar boven. Het is iets dat ons in 2016 nog steeds kan verwonderen. In tijden waarin alles al eens is gedaan, klinkt Throw Out Rite zelfs ronduit vernieuwend. Zowel instrumentaal als vocaal kan je sommige geluiden niet echt thuis brengen, ze leunen dicht aan bij noise, maar het klinkt donker en angstaanjagend. Om niet te zeggen dreigend! Je leest het goed, net zoals de muziek begint ook ons hoofd er een beetje van te tollen!
Verwacht je niet aan gemakkelijk in het gehoor liggende muziek, daarvoor verwijzen we je graag door naar de nieuwste K3. Bij Pankow krijgen we muziek die alle kanten van de aardbol uitgaat. Binnen dit kader horen we inderdaad EBM, zoals in Zz Walhalla, dat die typische donkere, ijskoude beats bevat waardoor we fan zijn geworden van deze muziekstijl. Deze song is een typisch voorbeeld van hoe EBM moet klinken. Kil, het moet je kriebelingen bezorgen en ons dreigend tegen de muur kwakken.
Ieder nummer lijkt naar een heel andere uiteenlopende dimensie uit te stijgen. Zaten we bij de vorige song nog in een EBM-sfeer, dan lijkt Destiny een streepje ambient te bevatten. Maar ook hier komt die zin voor experiment weer boven drijven en het is net dat wat Pankow zo interessant maakt.
Voce is weer zo een voorbeeld van typische EBM met klanken die ons rillingen bezorgen. Pankow demonstreert ook hier hoe het een meester is in het experimenteren met elektronische muziek.
Erik VAN DAMME
19/01/2016
---