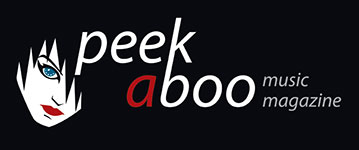 like this cd review
---
MARC ALMOND
The Velvet Trail
Music
•
CD
[90/100]

Cherry Red Records
18/01/2016, Marija BULJETA
---
Marc Almond, the British pop icon, started his career in the 80s as the part of the legendary and controversial duo Soft Cell. Marc later continued working on his solo career, releasing numerous albums and working on a number of projects. Diverse, but always with a touch of his own style which has defined his work throughout the years.

This year he made a come back to the pop style flirting with the sound from his early work, perhaps even Soft Cell inspired, that fans who follow Marc will recognise in some of the songs on the album. This is the album with the catchy choruses and great beats, but also with a melancholic feel, that can be found both in the music and lyrics. The album consists of 16 songs, of which four are instrumentals. But as a whole, it tells a story, a story only Marc can tell. The album was made as a "strange" collaboration with producer Chris Braide. The two of them didn't even meet or speak on the phone before the album was completed. After receiving some tunes from Chris, Marc felt inspired to do another author's album. Marc and Chris worked online, Marc sending Chris the vocals to mix them in his studio in Los Angeles, and that's how The Velvet Trail was made.
Bad to Me, Zipped Black Leather Jacket and Demon Lover are uplifting and joyful moments on the album, where Soft Cell lovers can renew their love for Marc's work. Earthly brings you to the new world of Marc's with a powerful chorus, marvellous lyrics that even those not familiar with Marc's previous work can easily fall in love with, but with a bit more of a modern touch. Life In My Own Way, Velvet Trail and Scar make up the core of the general feel of the album which is of a personal retrospective of someone's life, either Marc's or your own.

Scar I personally consider as a flagship of the emotional side of Marc on this album. It tells a story of the broken relationships. Although there are many melancholic moments on the album, it is also joyful as well. It is a retrospective album, but celebrating Marc's life at this moment in time. The album Velvet Trail is this year's recommendation for all Soft Cell and Marc Almond fans, but also to those who would like a journey through their own life, with a soundtrack.
Marija BULJETA
18/01/2016
---
Het Britse popicoon Marc Almond begon zijn carrière in de jaren 80 in het legendarische en controversiële duo Soft Cell. Later werkte Marc aan zijn solocarrière met een groot aantal albums en heel wat projecten als resultaat. Alles was steeds divers, weliswaar altijd in een eigen stijl.

Marc is terug en hij flirt opnieuw met pop die zijn vroegere werk benadert, misschien zelfs dat van Soft Cell! Fans die Marc volgen zullen dat zeker in een aantal van de nummers kunnen herkennen. Het album staat vol met knappe refreinen en geweldige beats, maar het bezit ook een melancholische sfeer, zowel in de muziek als in de teksten. Het album bestaat uit 16 nummer waarvan er vier instrumentaal zijn. Als een geheel vertelt het een verhaal, eentje dat trouwens alleen Marc kan vertellen. Het album is een samenwerking met producer Chris Braide. Het gebeurde wel op een vreemde manier. De twee hebben elkaar nooit ontmoet of met elkaar gebeld voordat het album af was. Nadat Marc een aantal nummers van Chris kreeg, voelde hij zich geïnspireerd om opnieuw een auteursalbum te maken. Marc en Chris werkten online, Marc zond Chris de zang die hij nadien in zijn studio in Los Angeles mixte, en zo werd The Velvet Trail gemaakt.
Bad to Me, Zipped Black Leather Jacket en Demon Lover zijn opbeurende momenten waarop de Soft Cell-fans hun liefde voor Marcs werk kunnen herontdekken. Earthly brengt je met zijn krachtig refrein en prachtige tekst naar een nieuwe wereld. Zelfs diegenen die niet vertrouwd zijn met Marcs werk, kunnen hierop zeer gemakkelijk verliefd worden, ook al is het met een moderner tintje. Life In My Own Way, Velvet Trail en Scar bepalen de algemene sfeer van dit album. Het is een persoonlijke terugblik op het leven van iemand, ofwel dat van Marc ofwel het jouwe.
Scar beschouw ik persoonlijk als het vlaggenschip van dit album, ten minste op emotioneel vlak toch. Het nummer vertelt het verhaal over gebroken relaties. Hoewel er veel melancholische momenten op deze plaat staan, zijn ze dat niet allemaal. Het is een retrospectief album dat gaat over een bepaald moment uit Marcs leven. The Velvet Trail is de tip bij uitstek voor alle Soft Cell- en Marc Almond-fans, zelfs voor diegenen die graag een soundtrack hebben als ze van plan zijn om een reis door hun eigen leven te maken.
Marija BULJETA
18/01/2016
---